By KS Rao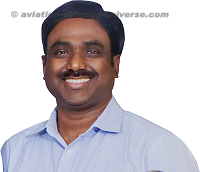 New Delhi. 29 December 2021. We are proud of our Indian Defence force that has always reflected Power, Performance and Stealth, be it during India-Pak War or the recent conflict with China. But the Indian Defence force is constantly facing challenges emanating from threats such as terrorism, territorial disputes with neighbours, Cybercrime, drugs and human trafficking. The changing threats cape has made the Indian defence force more vulnerable to repetitive terror strikes over time. The recent one being the India-China standoff and China's active involvement in the Indian border region under its Expansionist policy. Having gained excess through Gawadar port to the Arabian Sea, now China is eyeing access to the Bay of Bengal via Myanmar.
China had intruded into the Indian territory at as many as seven places in eastern Ladakh, Sikkim and Arunachal Pradesh. The standoff has portended serious consequences for India and at least 20 Indian soldiers lost their life. This border crisis has put India's defence acumen to the test. India's military force needs to strengthen itself further.
Isn't it a need of the hour for our armed forces to opt for a technology-based strategic deterrence for critical defence missions such as these?
Technology as a great enabler for critical defence missions
Digital transformation is happening in the defence sector, globally, at a commendable scale and speed. This is leading to an unprecedented focus on digital readiness for defence strategies, next-gen warfare and modernisation of their defence operations.
This discerning shift is impacting armed forces in more than one way with the goals of:
Integrated communication & control
Situational awareness & common operational picture
Communication for Kinetic Operations
Evolved Cyber and Space prowess
Efficiency in procurement
Collaboration among tri-forces
The destruction caused by these attacks, accompanied by high fatality rates, have made us deep dive and question that do our Indian armed forces need to revisit their defence preparedness strategy?
The big question – Is our Defence force equipped to mitigate changing threat scape
India has the world's second-largest defence force with 1.4 million active personnel. We are taking some baby steps towards building a technology-enabled force as envisioned by PM Narendra Modi. But are our armed forces well equipped to address challenges arising out of the ever-changing threatscape?
Let us peep into the current state Defence networks
Though India has built expansive and secure defence networks across tri-forces, many of these like the AREN and AFNET are decades old and are in need of an upgrade. Convergence and Modernisation of these networks will empower airborne, naval, man-portable, vehicular, and stationary communications with innovative technologies. But adopting an ICT and digitisation roadmap will require a highly resilient and sophisticated network backbone
.There is a pressing need to Fortify and Modernise India's defence networks with strategic capabilities and digital imperatives such as network modernisation & tactical communications, robust data centre ecosystem, intelligence & situational awareness. Going forward, this will lead to developing warfare strategies like the Internet of Battle Things (IoBT), connected soldiers, command and control centres, and autonomous technologies for UAVs, among others.
The concept of Unified and Augmented Defence Network is well reflected in the defence journey of countries like the US, UK and Israel where advanced & synergised networks have paved way for the digital defence capabilities.
Israeli Defence Force (IDF) has launched Digital Army Program (DAP) to build a system that will allow the Israeli army to fight more effectively
JEDI will transform the U.S. military's cloud computing systems to support warfighters on the tactical edge
Defence Information Infrastructure (DII) is a secure military network owned by the UK's MOD
Globally, forces are using AR/VR-based applications in their military operations for situational awareness-based training, VR-enabled process assessment, plastic models for terrain visualisation and planning, centralised simulated facilities
So what is stopping us to become the strongest and smartest Defence force in the world?
Our Defence budget needs a revisit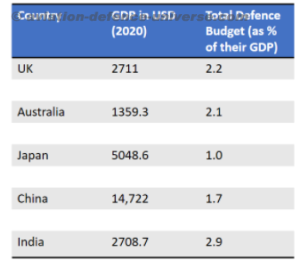 Countries like US, Australia, Japan and China with technology-adept defence forces spend a meaningful share of their GDP on their budget with a dedicated budget for adding a 'Digital Edge' to their forces. However, India spends less than 3% of its GDP on Defence budget.
Moreover, India doesn't have a dedicated ICT budget. Major components of the defence budget constitute the Defence Services Estimates (DSE) as 69%, defence pension 28% and MoD (Civil) 3%.[1] Though the Defence modernisation budget increased by 11% in 2020-21 as compared to the last year, major pie has been dedicated for aircraft and aero-engines, heavy & medium vehicles, Rashtriya Rifles, and other military equipment. The budget contribution towards strengthening the security of bases & borders through smart technology is nearly zero.
Imagine a scenario where or armed forces were equipped with advanced security systems like electro-optic and infrared surveillance systems. As soon as any infiltration has been there, the smart surveillance software would have sensed it in the field of vision, identified it as a threat, and prioritized action orchestration. what needs to be displayed to the viewer in the control room to detect attacks.
Wouldn't our Defence force have neutralised attackers and averted these attacks if they have spent even a fraction of this amount to adopting smart solutions? Battlefield supremacy is a priority but digital supremacy is imperative.
The Indian Defence force must have a graded implementation roadmap for expediting investments towards Network modernisation and futuristic warfare technologies.
The time is NOW for the Indian Defence force to expedite technology-led military modernisation and have a dedicated defence ICT budget for the same.
The next step – a robust policy impetus
Expediting network unification and augmentation must be at the top of the agenda of our policymakers.. We recommend increasing the defence budget and allocating a meaningful portion of augmenting our military forces with defence capabilities. There must be an allocation of a dedicated and non-lapsable budget for strengthening intelligence agencies with the next-gen digital technologies and developing coordinated response mechanisms
Also, it is important to align indigenous technology start-ups and innovators for the mission success, in line with the PM's vision of a 'self-reliant' India
Our recommendation for a digitally-empowered Defence force

Our nation can definitely afford a higher defence budget and a dedicated ICT budget, from the allocated Defence budget. What it cannot afford is the loss of its soldiers' life and the risk posed to its high-security assets. This is the time to THINK ALOUD.
The author KS Rao is CEO, Network Software and Services Business at STL