By Team ADU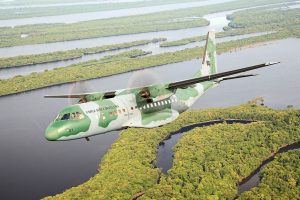 New Delhi. 04 April 2019. Make in India is all set to become a reality in the case of military transport aircraft C295 indigenous production, which as per sources from the South Block, has reached a financial consensus. When at the Aero India in Bangalore in February the Airbus officials had informed the media that the commercial negotiations were over, it did seem the deal was very near to being inked, but with the General Elections in India at the doorstep and a Model Code of Conduct by Election Commission which will restrict announcements, any thing will become concrete only after May 23rd.
Just a week back reliable sources at MOD informed ADU that the financial decision on the purchase of C295 for Indian Air Force and Indian Coast Guard had been reached between the two parties Indian MOD and Tata Advanced Systems Limited(TASL) and an approximate value will be USD 3.19 Bn for the 62 aircraft.
ADU contacted the OEM , European aviation major Airbus for confirmation and was given the statement , "Evaluation of the proposal to assemble the C295W in India with Tata is advancing." TASL was not available for comment .
It may be recalled that 16 C295s will come in the fly away condition from San Pablo, near Seville, the complete production and final assembly line of the aircraft. 24 of the balance will be kits imported and assembled locally in the joint venture's assembly line in India with 30% indigenous content, to fulfil the government requirement. The last 22 aircraft will be imported kit assembled in India but with 60 % indigenous content. And the first delivery will happen 60 weeks from the date of signing of contract, so expectedly C295 shall become a part of the fleet from the end of 2020 or first quarter of 2021.