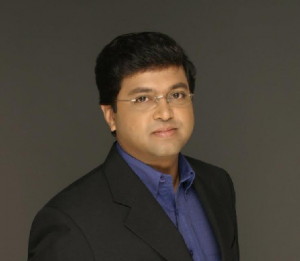 New Delhi. December 14, 2016. Business Aircraft Operators Association (BAOA), the unified voice of India's Business and General Aviation sector, is proud to announce the election of its Governing Board member Sudhir Nayak, as the Treasurer of the Montreal based International Business Aviation Council (IBAC).
Sudhir Nayak, Senior Vice President & Business Head Aviation of Reliance Commercial Dealers ltd., will hold this executive position at IBAC for a three year term commencing January 2017.
IBAC is the flag bearer of business aviation worldwide, with permanent observer status at the International Civil Aviation Organization (ICAO), the UN Specialized Agency for aviation matters. Nayak's election to the executive position in IBAC is a unique honour and exemplifies India's growing recognition in global business aviation frontiers.
"This the first time that we will see an Indian being part of the Governing Board of IBAC. Sudhir is a Chartered Accountant & Cost Accountant by training and profession as well as a keen aviation business enthusiast for last 10 years. His appointment is a testament not only to his skills, but also to the growing scope of India's Business Aviation sector", said Jayant Nadkarni, President, BAOA.
"It is an honour and a matter of privilege to be part of the Governing Board at IBAC. We look forward to greater interactions on this global platform to enable a more efficient policy structure for our sector and inculcate best practices from across the world", said Sudhir Nayak, Member of Governing Board, BAOA.
IBAC comprises 14 business aviation associations around the world, representing the industry for their 11,000 members in 77 countries across six continents. It actively works to ensure that global aviation standards reflect business aviation's needs and benchmarks industry-leading standards for safety and efficiency.
BAOA aims to create a favourable environment for the sector's growth, by ensuring better coordination amongst industry stakeholders, regulatory authorities and the Government. It works closely with the Ministry of Civil Aviation (MoCA), Directorate General of Civil Aviation (DGCA), Airport Authority of India (AAI) and Bureau of Civil Aviation Security (BCAS). The association has been striving for Business Aviation industry to get its rightful place in Indian aviation and get recognized as a strong enabler for faster economic growth.