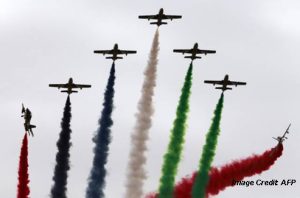 By Chaitali Halder Bag
 Abu Dhabi. 18 February 2017. After Bangalore's Aero India all eyes are now on Abu Dhabi's IDEX 2017. Back to back air shows in Asia-the world's most lucrative defence market.
Abu Dhabi is hosting the 13th edition of the International Defence Exhibition and Conference (IDEX) under the patronage of
Sheikh Khalifa Bin Zayed Al Nahyan, President of the UAE, and is organised by IDEX LLC (an ADNEC Group Company), in association with the UAE Armed Forces GHQ.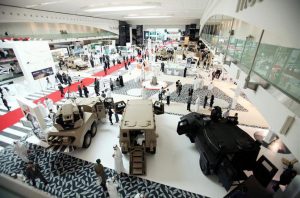 IDEX 2017 is also featuring the 4th edition of NAVDEX, the maritime security show that was first launched during IDEX 2011, and quickly evolved to become the largest naval defence and maritime security exhibition in the region. IDEX and NAVDEX demonstrate the latest technology across land, sea and air sectors of defence.
"IDEX is a very, very important show and exhibition for us. It is actually a reflection of our industrial defence capabilities. This growth has been immense, but you know what – If we hadn't had a platform like IDEX to bring all those technologies together in the beginning and showcase our capabilities, we wouldn't be here today to talk about the biggest defense industry company in the Middle East and we want to show it here in IDEX, " said Homaid Al Shemmari Chief Executive Officer, Mubadala Aerospace and Engineering Service and Chairman of the Board, Emirates Defense Industries Company (EDIC).
The  exhibition utilizes over 100% of the exhibition centre utilising 133,000 sqm of event space, including 12 indoor halls, central concourse, atrium area, ADNEC grandstand, outdoor capital plaza, hospitality chalets, state-of-the-art media centre, opening ceremony stage, live demonstrations mobility track, NAVDEX exhibition halls, on-water berths and food & beverage outlets.
"IDEX is one of the most important exhibitions in the world. There are plenty of delegations, and opportunities and for us it provides a fantastic opportunity," said Alberto Gutierrez of Eurofighter.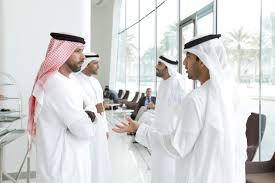 IDEX continues to attract a growing number of international decision makers from within the defence industry, alongside key representatives from governments, armed forces and the key military personnel. Strong representation from GCC and the wider international community make IDEX the prime platform to reach such an important audience
"IDEX is the ideal platform for us to look for a new partners in order to grow and develop a product that can be sold abroad and locally, " said Ali Al Yafei CEO, ADASI .
Recent international geopolitical changes, especially in the Middle East, pose many security challenges for decision makers. Therefore, the role of IDEX and NAVDEX has become even more significant in providing an interactive platform for discussing and showcasing some of the latest defence and security technologies and solutions.
"IDEX brings together key leaders from around the global security and defense industry and provides a platform for us to engage with our most important customers from the Middle East and far beyond, " added Robert S. Harward Chief Executive, Lockheed Martin, UAE​​​​​​​​​​​​​​​​​​​​​.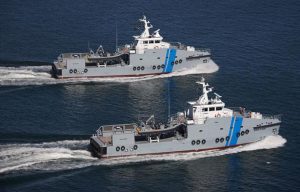 IDEX 2017 is expected to witness record participation from among the largest international defence and security companies globally in addition to hosting many national entities. NAVDEX 2017, set to be held alongside IDEX, will witness an increase in the number of participating companies as well as in the fleet of naval ships to be displayed at the ADNEC Marina.
Furthermore, two specialised conferences will be organised as part of both events. The conferences are expected to draw the participation of well-known experts and specialists who will present research and share know-how on many regional and global defence and security issues and developments.