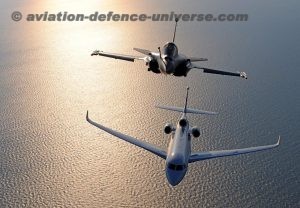 New Delhi. 08 October 2018.  Controversy surrounds the deal but the customer is extremely positive about the Rafale and feels it with be a booster shot to the IAF and a game changer in the region.
Indian Air Force is in the mood of  preparation to welcome the much awaited Rafale into its inventory in a bid to upgrade the existing firepower of the force.  Ambala in Haryana , one of the oldest air fields in the country and an important air base is all set to get new infrastructure facilities worth Rs. 227 Crores. 14 new shelters, new hangars, new operating surfaces, a de-briefing room and a facility for simulator training will be created said sources at Air Head Quarters. Hashimara the air base strategically located in the North Eastern India is the other home for the Rafale India will get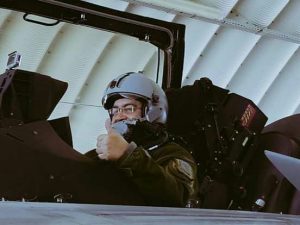 from France.
The Dassault Rafale is a French Twin-Engine, Canard Delta wing, Mulitrole fighter aircraft designed and built by Dassault Aviation for wide range of short and long-range missions, including ground and sea attacks, reconnaissance, high-accuracy strikes nuclear strike deterrence and dog fights.
Rafale International is a consortium consisting of Dassault Aviation, Thales and Safran Aicraft Engines. Rafale International is committed to strongly supporting the development of Indian capabilities as well as its technological capabilities.
The Rafale combat aircraft will come with various India- specific modifications including Israeli helmet mounted displays, radar warning receivers and low band jammers, among others. Golden Arrows, 17 Squadron, will initially have four Rafales starting from September 2019, to the full-strength of 18 by 2022.
IAF Rafales will be interconnected with AFNET & Integrated Air Command and Control System (IACCS), an automated command and control system for Air Defence (AD) operations will ride the AFNet backbone integrating all ground-based and airborne sensors, AD weapon systems and C2 nodes.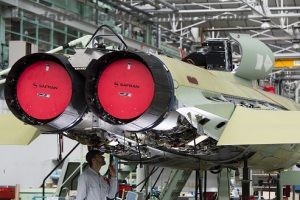 Rafale would be able to communicate & send information to IAF's Phalcon AWACS,UAVs ,Aerostat, fighters ,communication satellite GSAT 7A   and  ground based assets  like  SAMs  and C4I command centers. IAF had selected and had ordered Litening G4 targeting pod on Rafale.
RBE 2 AESA radar for Rafale would be customized at BHEL with indigenious software & would be made compatible to fire indigenious BVRAAMs /even foreign made missiles . Rafale's SPECTRA system would be integrated with India specific ESM(threat library system) highly classified (Electro Magnetic) EM frequencies of PAF /CAF airborne /ground based EM emitters . Plus it is to be capable of firing brahmos /spice PGMs /Anti radiation/ anti runway missile through spectra guidance .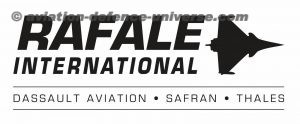 The fighter jets are capable of carrying nuclear weapons and will be equipped with the latest missiles and customized Safran M88 4E engines.  Rafale fighter aircraft will be a major boost to India's firepower as the fighters will come fitted with Meteor and Mica missiles from Europe. Despite the political controversy surrounding the purchase of the fighter the fact remains Rafale is the fighter of  the user's choice keeping the nation's security in mind and it will be unfortunate if petty politics ruins the deal.