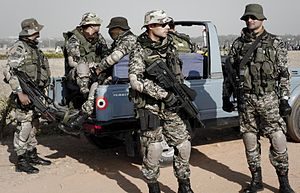 New Delhi. 04 February 2017. Indian Air Force(IAF) has  floated a RFP to procure  1728 bullet proof jackets recently . 135 small, 945 medium and 648 large size jackets will be procured for the Garud Commandos of the force.
This RFP has been issued with no financial commitment and the Buyer reserves the right to change or vary any part thereof at any stage. Buyer also reserves the right to withdraw the RFP, should it become necessary at any stage.
The Air Force will buy advanced bullet-proof jackets for its special forces which can provide protection against 7.62mm bullets fired from AK-47 and other assault rifles used by terrorists. Until now, the IAF is using the bulky and heavy jackets which can hinder the movement of commandos during encounters with terrorists. It also fails to provide protection from bullets fired from close range.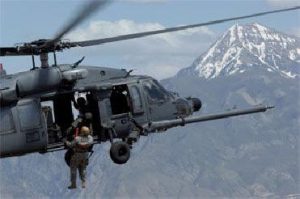 The Garud Commando Force is the special forces unit of the Indian Air Force. It was formed in September 2004 and has a current strength of approximately 1080 personnel. Garud is tasked with the protection of critical Air Force bases and installations; search and rescue during peace and hostilities and disaster relief during calamities.
Learning lessons from experience of its Garud commandos during the Pathankot airbase attack, the Indian Air Force has taken this call for providing them with bullet proof jackets for close combat.