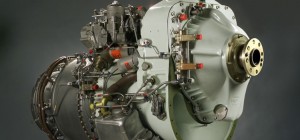 New Delhi. All set to power HAL's latest military training aircraft prototype, having signed a licensing agreement to domestically manufacture Tactical Advanced Land Inertial Navigator (TALIN), employing about a quarter of the world's approximately 2,000 flight control engineers out of which 150 of them are in India, its SmartPath Ground-Based Augmentation System ready to Increase Air Traffic Capacity , its safety-focused cockpit systems enabling IndiGo's pilots to better monitor the surrounding airspace and provide greater situational awareness,  Honeywell Aerospace has been supporting the Indian aerospace industry's growth for the last 40 years.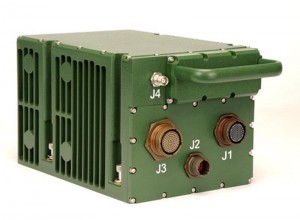 The association began with a tie-up with India's only defense OEM, Hindustan Aeronautics Limited (HAL). Today, each of Honeywell Aerospace's three business units is present in India. In addition, Indian engineers play a key role in technology development for Honeywell's global aerospace business. More than 2,800 dedicated aerospace engineers work on solutions for India and the world as part of Honeywell Technology Solutions, the global technology development and engineering arm of Honeywell.
Honeywell Aerospace works with airline and defense customers, suppliers and research institutes in India to provide a host of products and services, including integrated avionics and communications systems; propulsion and mechanical systems; conditioned-based maintenance, logistics, and flight management services; and full-service solutions for airliners, business and general aviation aircraft, military aircraft, rotorcraft, and spacecraft.
One of Honeywell Aerospace's biggest partners in India is Hindustan Aeronautics Limited (HAL). More than 40 years ago, Honeywell partnered with HAL to manufacture the Honeywell TPE331 turboprop engines, the first fully manufactured engine in India which powers the Dornier 228 aircraft of the Indian Navy and Coast Guard, and for the global market. That collaboration has now expanded to include other indigenous HAL products like Advanced Light Helicopter, Light Combat Aircraft, etc., of which Honeywell systems and sub-systems are key components. Honeywell has also licensed the Primus 500 weather radar to HAL. The Defense and Space business is also exploring opportunities beyond aviation in surface systems and space with the Indian Space Research Organization (ISRO).
Honeywell is dedicated to supporting the Indian military by bringing its leadership in engine technology, unmanned aerial vehicles, navigation and helicopter safety to help the country safeguard assets, lower operational costs and increase mission success.
Every commercial aircraft flying in India today has Honeywell technologies on board. Honeywell is the leading supplier of avionics, auxiliary power units (APUs) and service provider for APU repair and overhaul on commercial aircraft on most airlines in India including Air India, Jet Airways, SpiceJet and GoAir.
Honeywell APUs offer superior performance enabling faster turnaround times and quicker cabin cooling enhancing passenger comfort at lower operating and maintenance costs. In the cockpit, Honeywell avionics provide improved situational awareness, maximized safety and optimal flight routes. Honeywell's IntuVue 3D weather radar with more accurate weather detection at longer ranges, improves strategic rerouting and tactical maneuvering using state-of-the-art technologies that allow pilots to find the most efficient route for improved fuel efficiency and passenger safety. Honeywell's new line SmartRunway® and SmartLanding® software upgrades to its popular Enhanced Ground Proximity Warning System (EGPWS) provide leading safety solutions that reduce the risk of runway incursions and excursions.
Honeywell continues to work with all of the country's major airlines in helping them reduce costs, improve safety and efficiency. Honeywell's SmartPath® – the world's only FAA-certified Ground-Based Augmentation System (GBAS) – has recently been selected by the Airports Authority of India (AAI) for Chennai International Airport, India's third busiest airport. Once implemented, Chennai will become South Asia and Southeast Asia's first airport with a precision landing system.
Honeywell understands the unique needs of pilots and passengers in business aviation. Aircraft manufacturers and operators rely on Honeywell to deliver innovative products and technologies to meet their evolving needs. These solutions include the latest advancements in propulsion systems, APUs, environmental controls, integrated avionics, cabin systems and aircraft lighting, all of which help make flying more efficient, more productive and safer.
In general aviation too, Honeywell is a leading provider of systems, products and aftermarket services and support. From engines, APUs and power systems to the 'Bendix/King by Honeywell' family of avionics, Honeywell helps make general aviation safer, more affordable and enjoyable. Honeywell also services its customers in India through authorized channel partners, enabling quick access to local aftermarket support as the country's business and general aviation sector grows.