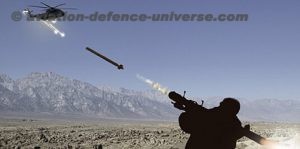 Taufkirchen, Germany. 21 April 2020 . With strong support from Germany, HENSOLDT's South Korean partner company, Huneed Technologies, was able to deliver the first eight final assembled MILDS AN/AAR-60 in Korea to Korea Aerospace Industries (KAI) on time on April 1, 2020. The delivered missile warning systems will be integrated into the Korean Utility Helicopter (KUH) and the Maritime Utility Helicopter (MUH).
 Huneed is responsible for the production of two printed circuit boards, configuration and calibration, final assembly and testing of the MILDS missile warner on behalf of HENSOLDT within the scope of offset obligations. HENSOLDT completed, approved and commissioned the MILDS final production line in South Korea in less than two years.
The HENSOLDT team supported Huneed with the delivery working from home as well as during the shutdown in Germany to ensure on-time delivery. They will continue to support Huneed in the future to solve all kinds of problems and to deliver the MILDS "knock-down kits". By the end of April 2020, Huneed is to supply three additional sensors and by November 2020 a further 85 sensors. In total, the offset commitments currently have a volume of 258 sensors.
The Missile Launch Detection System AN/AAR-60 (MILDS) is qualified for installation on-board a wide variety of tactical rotary-wing and wide-body aircraft including NH-90, Tiger, UH-60, CH-47, C-130 and P-3. With more than 7,000 sensors sold so far, MILDS has earned a worldwide reputation for reliability and effectiveness.