The scope of delivery includes not only the adjustment optics but also the corresponding accessories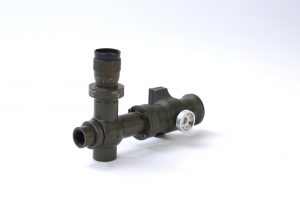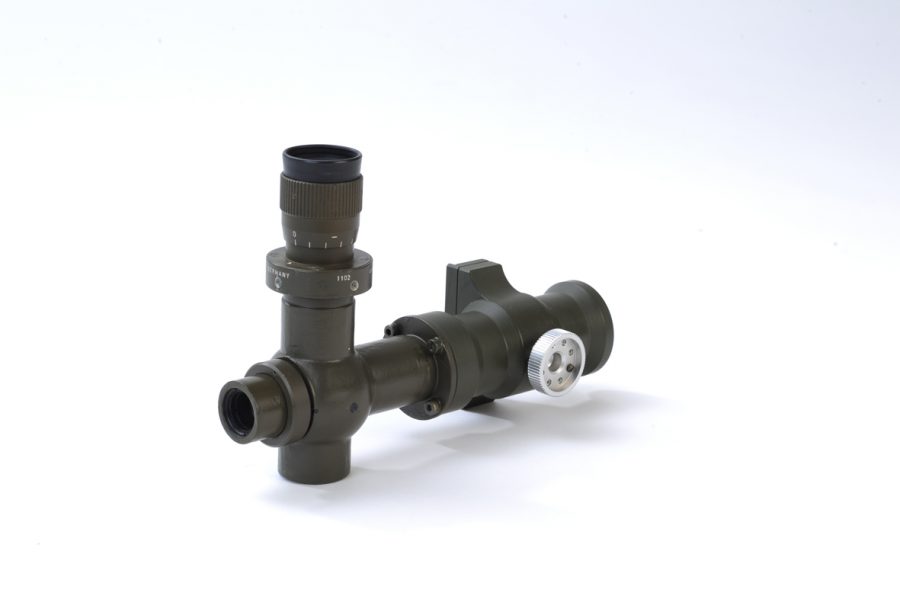 Wetzlar, Germany. 21 August 2020 . In the course of setting up NATO's Very High Readiness Joint Task Force (VJTF), the Federal Office of Bundeswehr Equipment, Information Technology and In-Service Support (BAAINBw) has ordered a total of 300 high-precision boresight telescopes for the Leopard 2 and the self-propelled howitzer 2000. In addition to the telescopes, the order also comprises transport and storage containers. According to current planning, the first batch of 30 units will be delivered to the Bundeswehr via the NATO Support and Procurement Agency (NSPA) before the end of the third quarter of 2020. HENSOLDT will initially deliver ten units per month and then gradually expand delivery to 15 units per month. By 2023, all boresight telescopes of the second batch are to be delivered. After that, HENSOLDT will remain the supplier for spare parts and responsible for service.
Product Manager Nico Lubold says: "This order is the largest single order for boresight equipment for us since the 1980s. The fact that the tender process went so smoothly despite the Coronarelated delays is due to the close coordination and excellent cooperation with the BAAINBw."
HENSOLDT's boresights are used to adjust and maintain the target systems of barrel-based weapon systems. They are characterized by their fast, simple and reliable handling, as well as their high adjustment accuracy and durability. An experienced user therefore only needs a few minutes to check the precision of his weapon system and restore it if necessary. Thanks to calibre rods, that is, special weapon barrel adapters, the universal adjustment optics cover almost all weapon systems in use – from assault rifles to howitzers. With its modular design, costs and weight are kept as low as possible and allow tailor-made solutions for every application. In addition, a uniform system eliminates the need for long training sessions on different types of equipment.