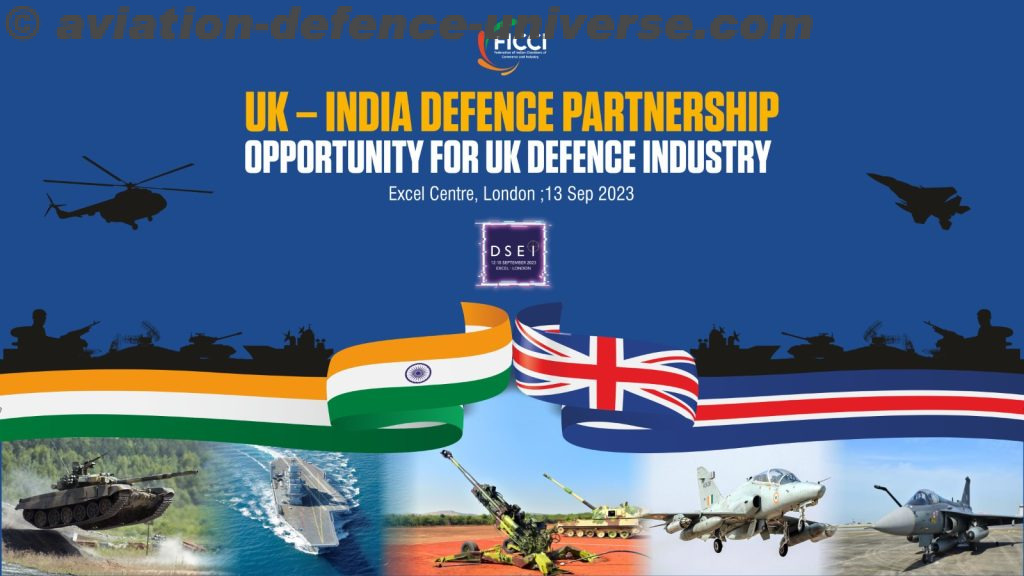 By Sangeeta Saxena
DSEi 2023 a buyer-seller meeting point
London. 14 September 2023. Heralded as a voice for policy change and a body for industrial representation of India's growing indigenization, FICCI created a platform for Indian MSMEs at DSEi 2023.
Headed by Arun T Ramchandani, Chairman, FICCI Defence and Aerospace Committee and Executive Vice President and Head L&T Defence and FICCI Defence industry Delegation leader Ashish Kansal, Co-Chairman, FICCI Defence and Aerospace Committee and Executive Director, SMPP Pvt Ltd,  FICCI organised a seminar on "UK – India Defence Partnership, Opportunity for UK Defence Industry" on September 13, 2023, Gallery Suites, Excel Centre, DSEI 23, London.
Relationship between Indian and UK defence industry has a history of successful ventures and strong partnerships. And in the current scenario both the nations are working closely to create a portfolio of joint projects because, as stated in the UK-India 2030 Roadmap published by the British government, these would promote the advancement of new technologies and capacities.
The event at Excel Centre , Greenwich, London invited experts like CEO, UKIBC, Defence & Military Adviser, High Commission of India, London, CEO of the UK Defence Solutions Centre (UKDSE), Rahul Roy – Chaudhury,IISS London,  CMD Munitions India Ltd, MD , Zen Technologies Ltd, India. MD BAE System India, Head of Government Relations UK & International – Defence at Rolls Royce, UK and Director – Overseas & Exports, ADS Group amongst others to brainstorm the future path and present status of these ties.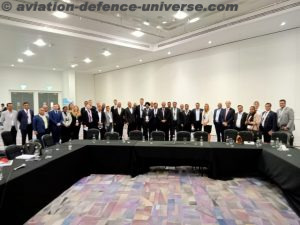 Active discussion happened about India – UK Defence Industry partnership roadblocks and way forward. On the lines of the national dialogue, where the Joint Working Group is a component of a long-term effort by the two nations to improve their defense and security partnership through industrial cooperation, shortening the duration of the delivery process for defense purchases, where UK recently granted India the first Open General Export License (OGEL) in the Indo-Pacific region, FICCI too put forth the strategy of expanding the ties by promoting it's members' expertise and capabilities. It may be recalled that during the recent tour of the Eurofighter Typhoon, Voyager, and A400 to New Delhi, the Royal Air Force (RAF) undertook a subject matter knowledge exchange with the Defence Research and Development Organisation (DRDO).
Colonel Sanjeev Poonia (Retd.), Additional Director Aerospace & Defence at FICCI reiterated the Indian mantra of Make in India for the world and hailed the strong Indian presence at DSEi 2023 which according to him projects India's pivotal role in the defence conversation.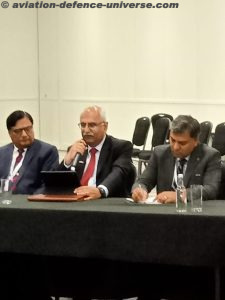 FICCI delegation was acknowledged and supported by UKDSO &  MoU Partners ADS & UKIBC in UK. Part of Seminar on India UK Defence Industrial Collaboration and reception dinner was hosted by Indian High Commission on 11 Sep 23. The delegates also interacted with UK India Defence Supplier Forums. A guided tour of UK Pavilion and other major UK exhibiting companies was facilitated by UK DSO. Dedicated meetings with other country companies & pavilions for exploring opportunities for collaborations, cooperation, global supply chain and ties up were organized for the members which included an interaction with visiting Indian Ministry of Defence delegation.
FICCI has always been at the forefront of defence industries'  projection. India is home to the world's third-largest Army, fourth-largest Air Force, and seventh-largest Navy. India is fifth among the nations with the highest military expenditures.The geopolitical circumstances have increased India's defence spending and budget year over year. As a result, India's defence industry has grown to be significant. Even though India is one of the top importers of defene goods globally, the Indian government has prioritized the development of a strong defense industrial base as part of its "Make in India" campaign. The Indian Aerospace and Defense Sector's independence is also essential for Make in India's success and Atmanirbhar Bharat to become complete.