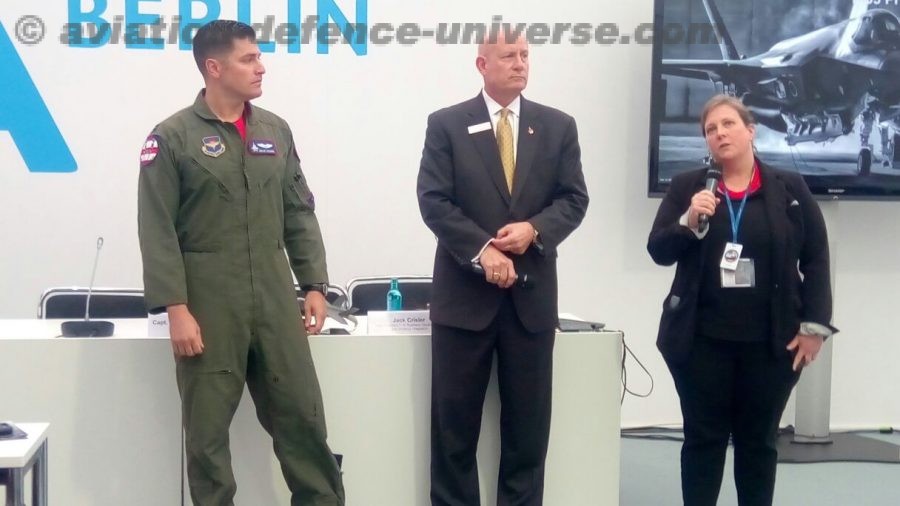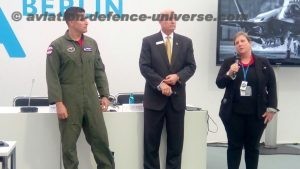 By Sangeeta Saxena
Berlin. 26 April 2018. F-35 makes you feel lethal and as if you own the battle field feels the pilot Capt. Andrew Dojo Olsop of the US Air Force, who flew the fifthe generation fighter from Phoenix Arizona in USA to Berlin in Germany, for the ILA.
The Lockheed Martin F-35 Lightning II is a family of single-seat, single-engine, all-weather stealth multirole fighters. The fifth-generation combat aircraft is designed to perform ground attack and air superiority missions. It has three main models: the F-35A conventional takeoff and landing (CTOL) variant, the F-35B short take-off and vertical-landing (STOVL) variant, and the F-35C carrier-based Catapult Assisted Take-Off But Arrested Recovery (CATOBAR) variant. On 31 July 2015, the United States Marines declared ready for deployment the first squadron of F-35B fighters after intensive testing. On 2 August 2016, the U.S. Air Force declared its first squadron of F-35A fighters combat-ready.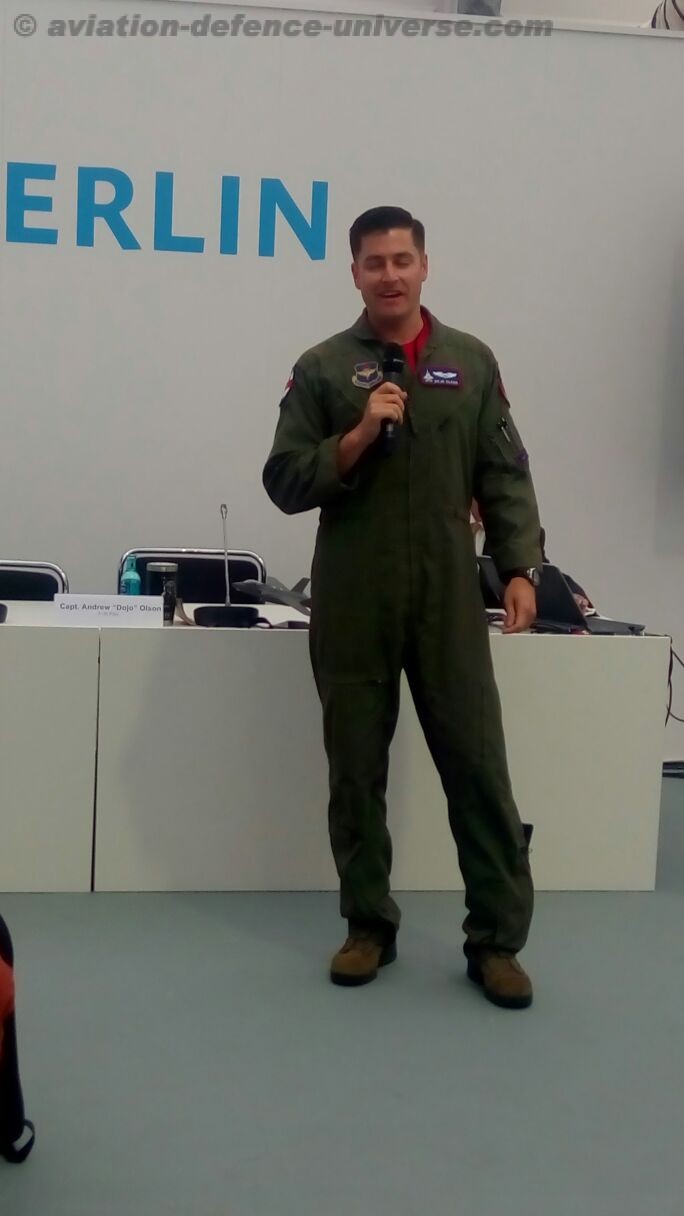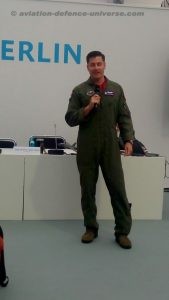 11.24 hours to the destination with refuelling done ten times in the journey from Phoenix via Minnesota, North Canada, UK and finally German airspace to Berlin.It is really easy and real fun with a great auto pilot system, excitedly explained Dojo.
The first event marked in the schedule of the Air Combat Command website, is the ILA Berlin Airshow. The F-35 will be on the static display here. More interesting that the Air Combat Command also have the plans to send the type to the United Kingdom again.
The jet knows where to look, it does all the work and helps me take desicions, being pretty intuitive to the operator and is fun to fly, he added.