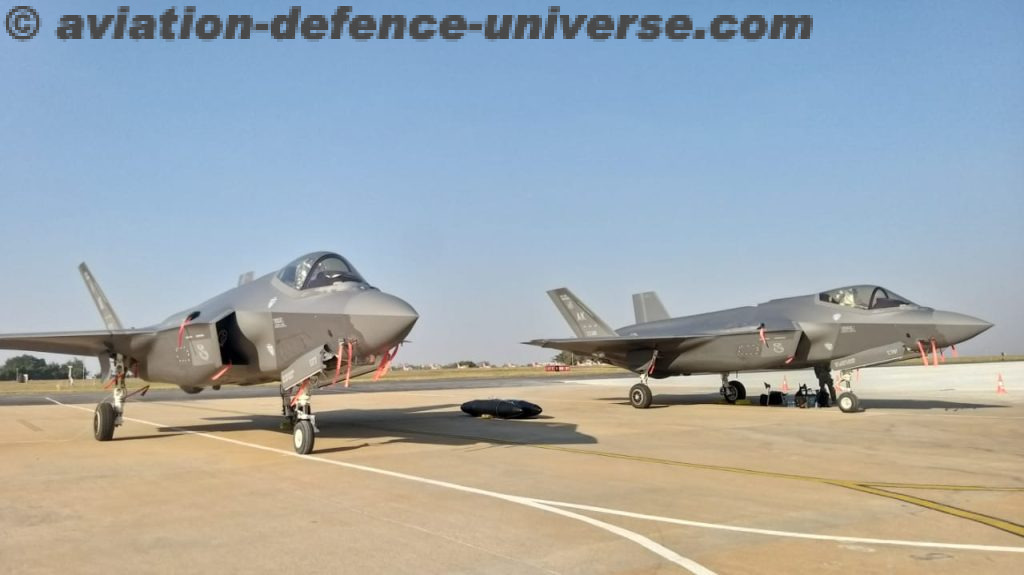 Lets check out the flying enigma
By Sangeeta Saxena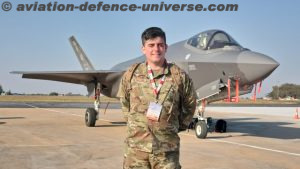 Bangalore. 13 February 2023. No doubts that the story of the day was the landing of the US F-35 fighter at Yelahanka Airforce Station this afternoon. It attracted not only the visitors but also journalists like us alike. The wait ended with the landing of the F-35A Lightning II Demonstration Team from Hill Air Force Base, Utah and F-35A Lightning II from 354th Fighter Wing, Eielson Air Force Base, Alaska on the Yelahanka runway. The former will be on an aerial display and the latter on a static one.
Major General Julian C. Cheater, Assistant Deputy Under Secretary of the Air Force, International Affairs, said, "The F-35 represents the leading-edge of U.S. fighter technology. Aero India is an ideal forum to showcase the most advanced, capable, lethal, and interoperable weapons systems the U.S. has to offer. This system and others are designed to penetrate and defeat advanced adversary air defenses."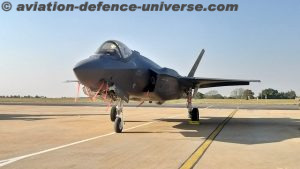 The F-35 is considered a great fighter aircraft due to its advanced technology and capabilities. It has a low observable design, advanced sensors and avionics, high speed and maneuverability with the ability to operate in a variety of mission profiles. It also has the ability to communicate and share data with other aircraft and ground stations, enhancing its situational awareness and overall effectiveness. Additionally, the F-35 has been designed to be versatile and adaptable, able to perform a range of missions including air-to-air combat, air-to-ground strikes, and reconnaissance.
Lets get to know this flying beauty which is supersonic, stealthy and multirole in activity. It is a single seater with 51.2 feet (15.6 meters) length, wingspan is 35 feet (10.7 meters), height is 14.4 feet (4.4 meters) and has a maximum takeoff weight of 70,000 pounds (31,751 kilograms).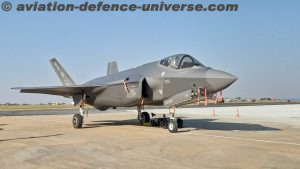 Powered by one Pratt & Whitney F135-PW-100 turbofan engine, with afterburner Mach 1.6 (1,200 mph, 1,930 km/h) at altitude the F-35 can fly more than 1,200 nautical miles (2,220 kilometers) with internal fuel. It has the capability of carrying internal and external weapons, including air-to-air and air-to-ground missiles, bombs, and a 25mm cannon. Not to miss its advanced suite of sensors, including radar, electro-optical targeting system, distributed aperture system, and electronic warfare system , which give it the intellect.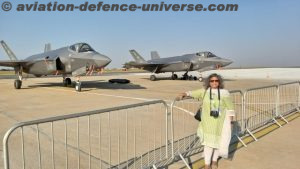 The F-35 is developed, produced, and supported by an international team of government allies and aerospace industry leaders. The F-35 Program is managed by the Pentagon's F-35 Joint Program Office, the U.S. Air Force, the U.S. Marine Corps and the U.S. Navy are all procuring and operating F-35s. There are eight international program partners — the U.S., United Kingdom, Italy, Netherlands, Australia, Norway, Denmark and Canada. Six Foreign Military Sales customers are also procuring and operating the F-35 ­— Israel, Japan, South Korea, Poland, Belgium and Singapore.
The buzz in the market has always been- "the cost of the F-35 varies with variant and country, but it is one of the most expensive fighter aircraft in the world, with a unit cost of over $80 million (in 2021 dollars) for the F-35A variant". But the question is – for flawless security and formidable prowess do  nations look at the price tag? Food for thought indeed.