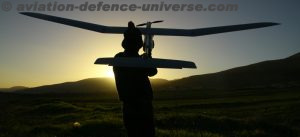 Haifa, Israel . 27 February 2023.  Elbit Systems will showcase its broad range of cutting-edge technology at the Southern Hemisphere's largest airshow, Avalon Australia 2023, from February 28th-March 5th.
 Elbit Systems is known for its groundbreaking solutions that have supported dramatic changes on the battlefield. At Avalon 2023, Elbit Systems' subsidiary, Elbit Systems of Australia (ELSA), will exhibit a wide range of systems at its booth with both visual and interactive displays at Hall 1 booth 1-G5.
 ELSA will present a range of cutting edge technological solutions that help address both current and emerging operational needs of armed forces. Elbit Systems of Australia is committed to cooperating with its partners to enhance Australia's defense capabilities.
 Among Elbit Systems' capabilities that will be on display at Avalon 2023:
 Unmanned Systems:
A leader in unmanned aerial systems, the company will display the battle-proven Skylark 1-LEX recently chosen by the Australian Defense Forces as an SUAUS+ solution. The UAS is an organic, highly covert aerial ISR asset that is designed for in-theater operation by maneuvering forces. The platform serves as the IDFs standard battalion-level UAS and is used in various NATO countries and by other international customers. The Skylark 3 Hybrid tactical mini UAS with up to 20 hours endurance that delivers ISTAR capabilities to the division and brigade level. The new hybrid propulsion system, electric and internal combustion dramatically improves performance and demonstrates an extra layer of safety.
 Airborne Solutions:
Helmet Display and Tracking System (HDTS) with enhanced situational awareness capabilities; BrightNite unique night vision pilotage solution; X-Sight wide field of view, color, binocular helmet mounted display; X-plore Airborne imaging radar in all degraded visual environments; GATR laser guided 70mm rocket with unmatched precision-strike capabilities.
 Munitions:
Range extension and smart tail (REST) guidance kit for general purpose warheads; the supersonic RAMPAGE air-to-ground guided missile; the LIZARD family of Laser/GPS Guidance Kits general purpose bombs.
 Self Protection, ISTAR and EW:
Mini-Music advanced DIRCM system in a compact and lightweight package for helicopters; Spectro CU EO/IR payload with SWIR channel and advanced artificial intelligence; ReDrone sigint counter UAS technology with our new advanced D-Air X-band radar.
Communication, Targeting and ISS:
JTAC; Canada Air C2 Screen-TACS; UK DJFI JTAC solution; E-LynX AR; L125 ISS; Search and Rescue Radio.