EDGE will provide the medium-altitude long-endurance (MALE) REACH-S unmanned aerial vehicle (UAV) for enhanced surveillance missions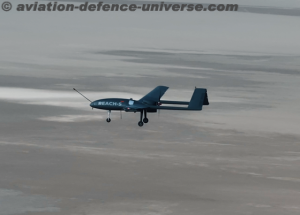 Dubai. 16 November 2023.  EDGE, one of the world's leading advanced technology and defence groups, announced its first major order from the UAE Armed Forces for the locally-manufactured REACH-S fixed-wing UAV. Announced at the Dubai Airshow, the order to supply 100 REACH-S is the first of its kind for the for UAE-made fixed-wing drones.
ADVANCED CONCEPTS, a business unit within EDGE dedicated to the design and development of innovative technologies, is currently developing the REACH-S in line with end users' requirements. ADASI, an EDGE entity which designs and develops autonomous systems, will oversee the production and deliver the contract to the UAE Armed Forces. 
Saeed Al Mansoori, SVP of ADVANCED CONCEPTS, said: ""The development of the REACH-S, one of the first locally-made medium altitude, long endurance (MALE) unmanned aerial vehicles (UAVs), marks a significant milestone for EDGE. Thanks to the dedicated team at ADVANCED CONCEPTS, we have successfully completed two flight tests and a weapon release campaign for the REACH-S, and we are currently gearing up for a long-endurance flight test."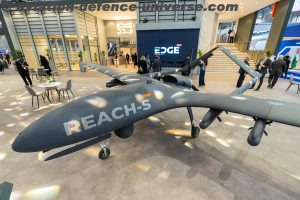 Juma Al Kaabi, CEO of ADASI, said: "This significant order demonstrates our expanding expertise in the aerospace sector and our ongoing investment in autonomous systems which meet the UAE Armed Forces' requirements. Collaborating with ADVANCED CONCEPTS to deliver this solution also exemplifies how synergies between entities within EDGE Group lead to optimised benefits for the end user." 
The REACH-S will provide the UAE Armed Forces with a cost-effective, 24-hour intelligence, surveillance, and reconnaissance (ISR) capability. The aircraft features autonomous take-off and landing, a mount on the underbelly for an electro-optical sensor, and the ability to fly up to 200km away from the Ground Control Station, making it ideal for border security and long-range operations. 
Attendees of DAS can visit EDGE and its portfolio of companies at indoor stand 520 in the main hall, and outdoor stand S49 at Dubai World Central until 17 November, 2023.