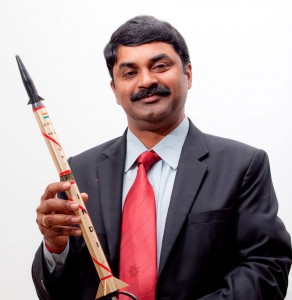 New Delhi. September. The Royal Aeronautical Society (RAeS), London conferred Dr. G Satheesh Reddy, Scientific Adviser to Raksha Mantri and eminent Missile Scientist of DRDO with the prestigious Silver Medal.
He was given this medal in recognition of his contributions as one of the leading navigation and avionics experts, under whose leadership India has developed state-of-the-art avionics sensors and systems for key national strategic programmes and other defence applications. His pioneering contributions in promoting Aerospace and Aeronautics in India were also acknowledged.
The Royal Aeronautical Society, established in 1866, has been honouring outstanding achievers in the global aerospace industry since 1909, when Wilbur and Orville Wright came to London to receive the Society's first Gold Medal. Honouring world aerospace achievers has become a permanent tradition of the Society.