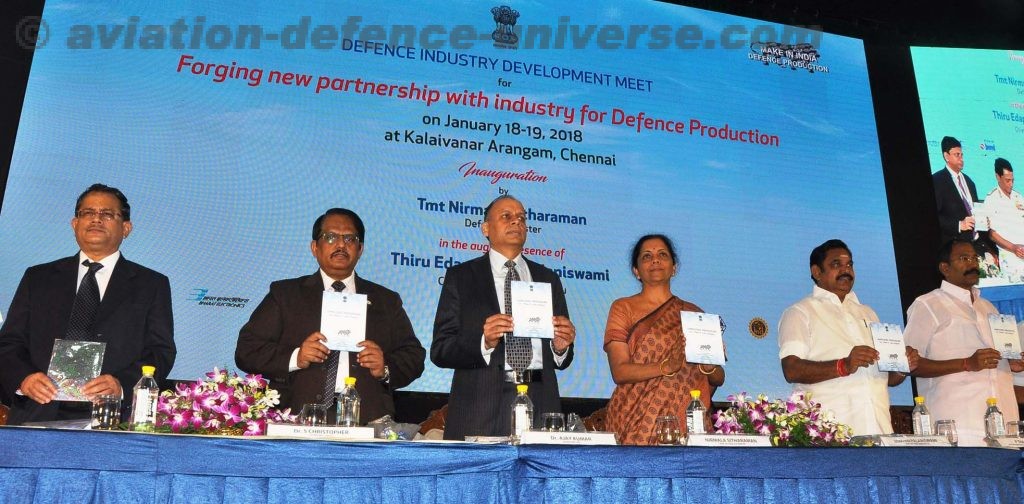 New Delhi. 31 December 2018. Government of India has decided to set up two Defence Production corridors, one each in Uttar Pradesh (UP) and Tamil Nadu. The Prime Minister during the UP Investors Meet held on February 21 to 22, 2018 also announced setting up of one such corridor in the Bundelkhand Region of UP.
For setting up of the proposed Corridor in UP, six nodal point shave been identified viz. Aligarh, Agra, Chitrakoot, Jhansi, Kanpur and Lucknow. The proposed corridors in Tamil Nadu are: Chennai, Coimbatore, Hosur, Salem and Tiruchirappalli.
The scheme envisages support to 06 to 08 Defence Testing Infrastructure (DTI), depending upon the requirement of the lab, to be set up with a total assistance grant of Rs 400 crore. The assistance for individual DTI set up under the scheme shall be 75 per cent of the approved project cost. The implementation of the scheme will be through a Special Purpose Vehicle (SPV) which will carry out the business of setting up, operating and maintaining the DTI or through a Government agency.
The 10th edition of 'DefExpo' was organised from April 11 to 14, 2018 in Chennai, Tamil Nadu. The DefExpo 2018 was formally inaugurated by the Prime Minister on April 12, 2018. It for the first time projected India's Defence manufacturing capabilities to the world. This was also reflected in the tagline for the Expo i.e. 'India: The Emerging Defence Manufacturing Hub'.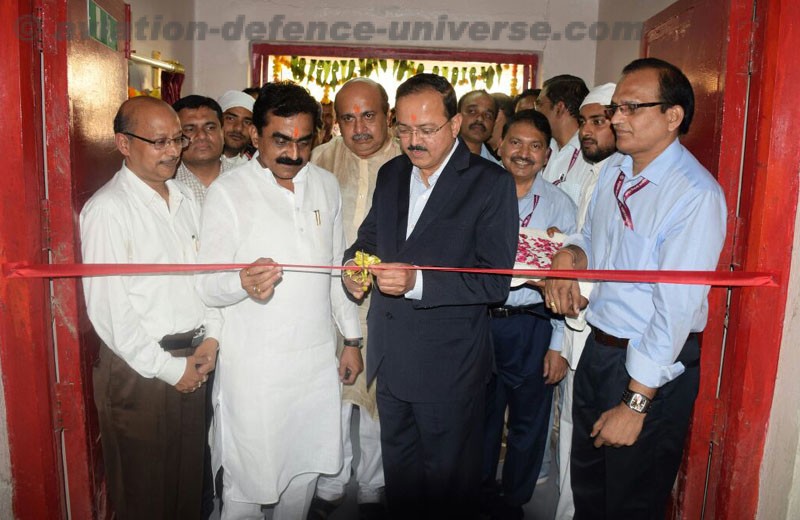 Innovations for Defence Excellence (iDEX) a scheme of Department of Defence Production (DDP), formulated in collaboration with Start Up India and Atal Innovation Mission, with the objective of bringing Start-ups to solve problems of defence production, innovate new technologies required by defence forces and reduce dependence on imported technology was launched by the PM during DefExpo 2018 on 12.04.2018.
iDEX is aimed at creation of an ecosystem to foster innovation and technology development in Defence and Aerospace by engaging Industries including MSMEs, Start-ups, Individual Innovators, R&D institutes and Academia and provide them grants/funding and other support to carry out R&D.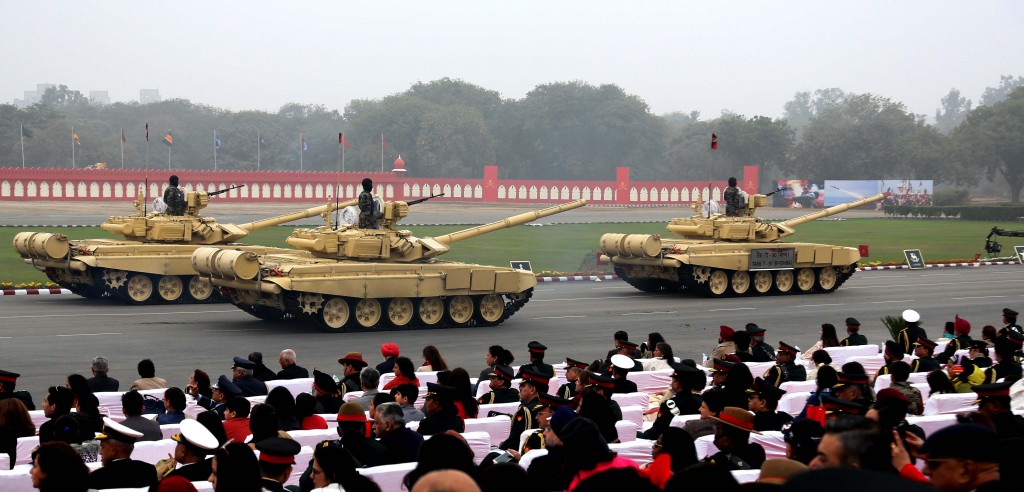 As regards landsystems, OFB unveiled its 155 mm x 52 Calibre Mounted Gun System (MGS) and also showcased it prime product 155mm x 45 Calibre 'Dhanush' Artillery gun, Tank T-90, T-72 Bridge Layer Tank as part of live demonstration equipment. OFB displayed its various weapon systems along with ammunition and related accessories. The other attractions of OFB pavilion was its AK-630 Naval gun, CRN-91, 20mm Anti Material Rifle "Vidhvansak", 7.62×51 mm Assault Rifle, 7.62x39mm Assault Rifle "GHAATAK", JVPC, 12 Bore Pump Action Gun, Assault Rifle 5.56mm INSAS IC, .32 revolver and dummy of large, medium and small calibre ammunition as well as special protective clothing.
A Defence Investor Cell has been made functional in Department of Defence Production (DDP).It will play an important role in acting as one-step solution for all types of defence production related queries. Nodal Officers have been designated, subject wise to respond to the queries. A new and simplified Make-II procedure has been launched in January 2018 for simplification of collaboration between Government and Private Indian Industry for indigenous design, development and manufacture of defence equipment.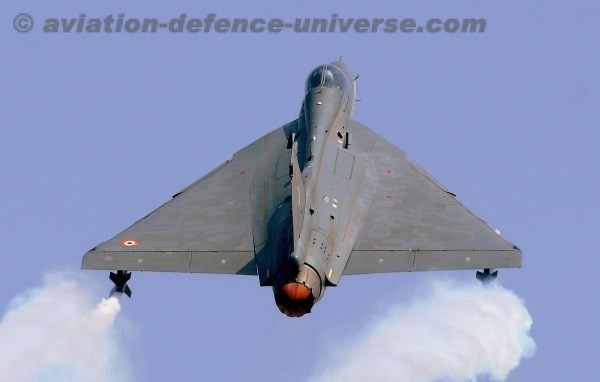 Maiden flight of indigenously developed Automatic Flight Control System (AFCS) integrated on LCH has been conducted successfully by Hindustan Aeronautics Limited (HAL) on January 31, 2018. The flight was of 20 min duration and engagement of this system was flawless through out the flight.
The improved design of HTFE-25(Core-2) engine run was successfully carried out by HAL on January 10, 2018. The HTFE-25 Core-2 light up was flawless in the very first attempt. Its engine has an improved HP Compressor spool configuration to cater to upcoming twin-spool Full Engine development.
3rd Scorpene Submarine of Project-75, 'Karanj' was launched by Mazagon Dock Ship builders Limited(MDL)on31.01.2018. DDP has declared 236itemsasNon-core in two phases which are being produced by Ordnance Factory Board(OFB). In continuation to the same,39 more items have been added to the list on 16.01.2018. Therefore, we have now 275 items in total which have been declared as Non-core and these items can be procured by the Indian Defence Forces directly from the trade without seeking No Objection Certificate (NOC) from OFB. AoN (Acceptance of Necessity) has been accorded for procurement of 7.44 lakh nos of Assault Rifles, 3.64 lakh nos of Close Quarter Carbines and 0.41 lakh nos of Light Machine Gun from the Indian Defence Industry. Twenty-five per cent of the above quantities have been reserved for OFB and the remaining 7 per cent will be procured from Indian Defence Industry through competitive bidding where in OFB would be allowed to participate.
Minister of Defence and Telangana Minister for Industries and Information and Technology, KT Rama Rao inaugurated the Tata Boeing Aerospace facility, a joint venture between Boeing Corporation and the Tata Group firm Tata Advanced Systems (TASL), for manufacturing of the fuselage for the AH-64 Apache combat helicopters at Hyderabad on March 1, 2018. The Company expects to begin commercial supply from its newly-opened facility by the end of the year.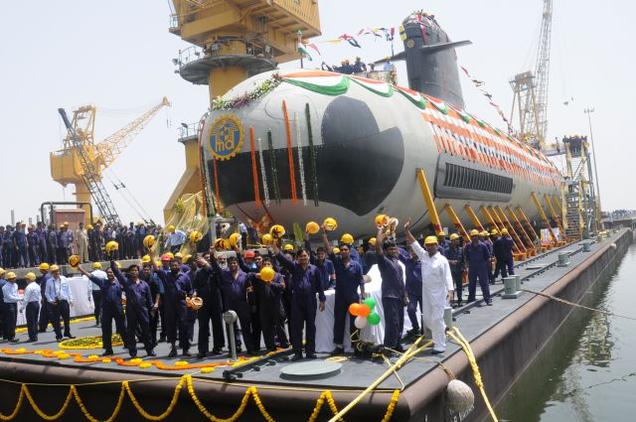 The 3rd submarine of the Scorpene/Project-75 (Karanj), was launched by Mazagon Dock Shipbuilders Limited (MDL) on January 31, 2018.
Prime Minister of Sri Lanka commissioned GSL built 'SLNS Sindurala' in Sri Lanka Navy on 19 April 2018 at Colombo Port. With delivery of this vessel on 22 March 2018, GSL has successfully completed this prestigious export project for constructing two large sized Advanced Offshore Patrol Vessels(AOPVs)for SriLanka Navy.
All the DPSUs have migrated their website from.(dot)com to.(dot)in. An Intellectual Property Rights Facilitation Cell has been created in DGQA with members drawn from OFB and DPSUs to facilitate innovations from the Ordnance Factories and DPSUs. It is established to create a structured mechanism and to boost IP culture which would enhance the intellectual capital i.e., vital for encouraging in house R&D in these organisations. Some of the role and responsibilities of the IPF Cell are to provide general advisory about IPRs, such as patents, trademarks, designs and copyrights etc.
For initiating the IPR training and lectures are being conducted. As per provisional figures, Value of Production in respect of OFB and DPSUs has been increased by 8.21 per cent CAGR in Financial Year 2017-18 to Rs 58,759 crore against Rs 55,357 crore last FY.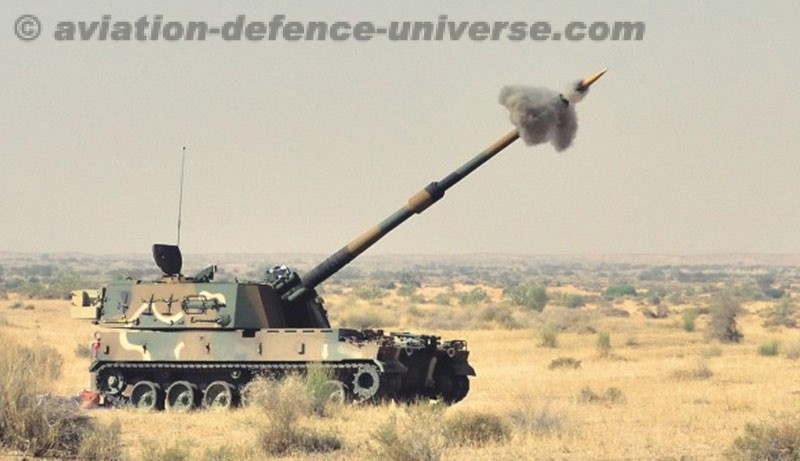 All DPSUs have registered on Trade Receivables Discounting System (TReDS) platform which enables buyers to negotiate better terms with MSME vendors and facilitates financing of Trade receivables of MSME. Comprehensive Cyber Security Framework for DDP has been formulated to ensure a strong, robust and resilient Cyber Security environment within DDP and organizations under it. The Framework is based on a comprehensive risk management approach and its governance by considering Cyber Security risks. As a capacity building activity, workshop for CISOs of various subordinate offices of DDP is proposed to be conducted on November 19,2018 in New Delhi.
On 26/06/2018, the Department of Defence Production notified a simplified procedure for issue of Authorisation for export of defence items.The simplifications include the following:-In repeat orders of same product to the same entity, consultation process has been done away with and permission is issued immediately.
For the repeat order of same product to different entity, the consultation earlier done with all stake holders is now limited only with MEA.
In Intra-Company business (which is especially relevant for outsourcing of work by defence related parent company aboard to its subsidiary in India), the earlier requirement of getting End User Certificate (EUC) from the Government of importing country has been done away with and 'Buying' Company is authorized to issue the EUC.
The legitimate export of the parts and components of small arms and body armour for civil use are now being permitted after prior consultation with MEA. For export of items for exhibition purposes, the requirement of consultation with stakeholders has been done way with (except for select countries).
Delegation of powers to DRDO, DGOF, and CMD's of DPSUs for exploring export opportunities and participation in global tenders.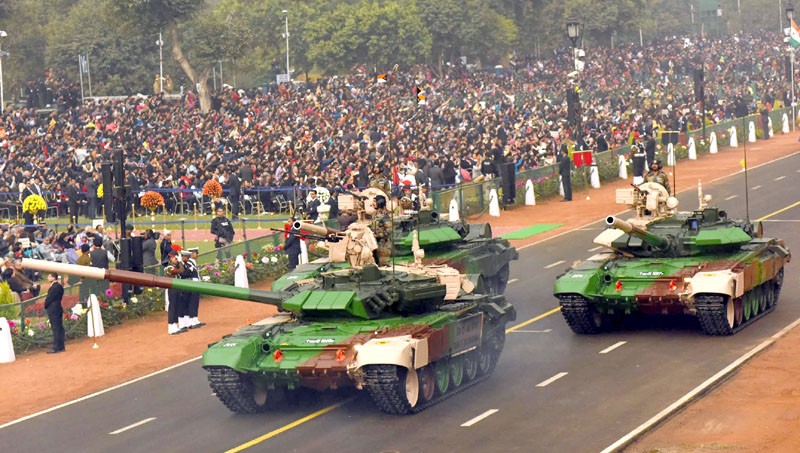 Ordnance Factory in Avadi, Chennai 'Engine Factory Avadi (EVA)' has successfully indigenised two tank heavy vehicle engines viz. 1000 HP engine V92S2 engine for T-90 Bhisma Tank and V-46-6 engine for T-72 Ajeya Tank and its variants which were hitherto imported. The cost of indigenised engine is nearly 50 per cent of imported engines and based on committed demand of Indian Army. This effect is expected to save Rs 800 crore to Government over next 10 years.
Minister of Defence Nirmala Sitharaman launched 'Defence India Start Up Challenge' in Bengaluru on 4, August 2018 with the overall objective of making India self-reliant for meeting the requirements of national defence. In addition, following initiatives were launched by RM in this event. SPARK: Support for Prototype & Research Kickstart (in Defence) Framework for iDEX Partners
'Promotion of Startup sunder Make-II procedure of DPP2016'. As a major boost to Defence export, the Department of Defence Production notified an Scheme for Promotion of Defence Exports on 04.10.2018. The Scheme provides two options: Ministry of Defence will certify products "Fit for Indian Military Use" if technically qualified during procurement process but not eventually selected for procurement.

Potential Defence Exporters can get certification of products by Ministry of Defence (against a given set of specifications) even if product is not required by Indian Defence Forces. The scheme is expected to address a long-standing demand of defence and aerospace industry.
It has been decided to hold the 12th edition of "Aero India 2019" at Air Force Station, Yelahanka, Bengaluru, from 20 to 24 February, 2019. This five-day event will combine a major trade exhibition for the aerospace and defence industries with public air shows. Aero India is a flagship event of MoD held every two years. As envisaged in Digital India Programme of Government of India, Aero India portal www.aeroindia.gov.inis the single window online facility for all interfaces with industry and public. It has made an arrangement for registration by participants, booking of space by exhibitors, bookings of meetings/venues, etc. completely online through website (https://aeroindia.gov.in/Aero ­India).
The payments being received for these booking are totally online and the exhibitors are able to monitor online the space booked by them. This has made the system easy and transparent with no room for interference from any one, which is similar to other world famous international events being organised these days.Till 31st October,almost70 per cent of the space available at the venue is already booked. Since, early bird discount was offered up to that date.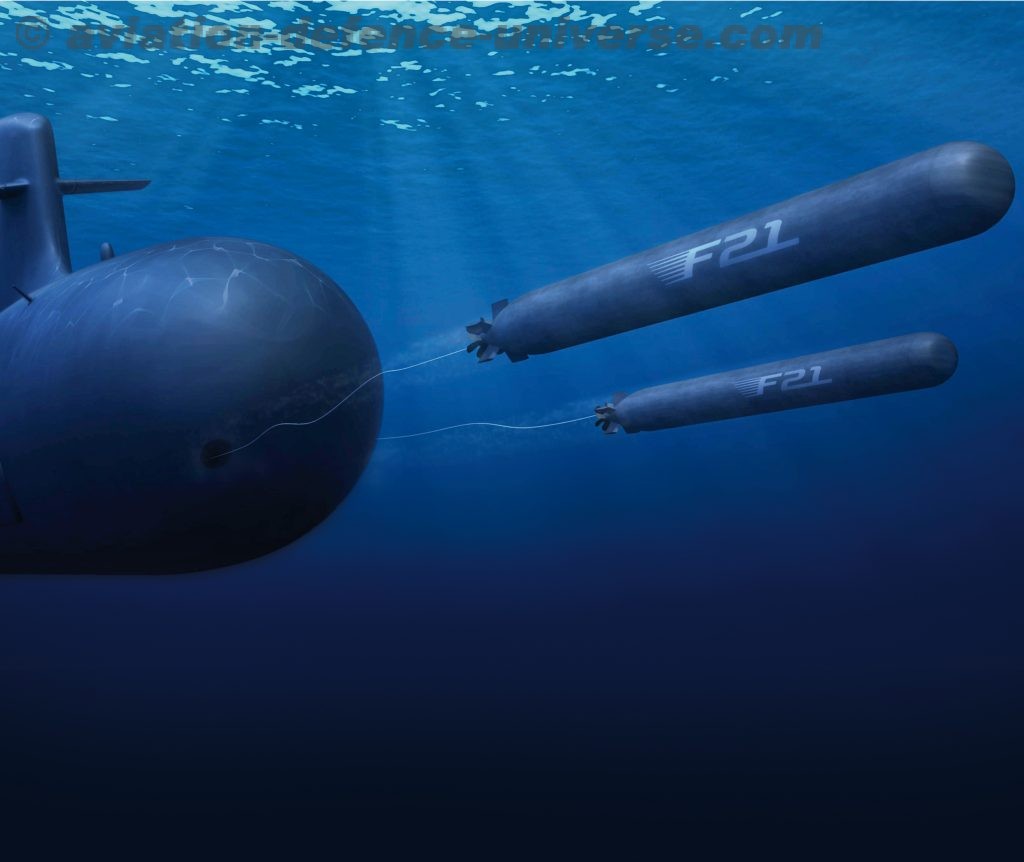 HAL's Light Combat Aircraft (LCA) 'Tejas' has successfully completed mid-air refuelling trial by wet (actual) engagement, transferring 1900 kgs fuel from IAF IL78 mid-air refuelling tanker on September10, 2018. The refuelling was carried out at an altitude of 20,000 feet and aircraft speed of 270 knot store fuel all the internal tanks and drop tanks.With this,India joins the elite group of countries who have developed the Air-to-Air (AAR) refuelling system for military class of aircraft.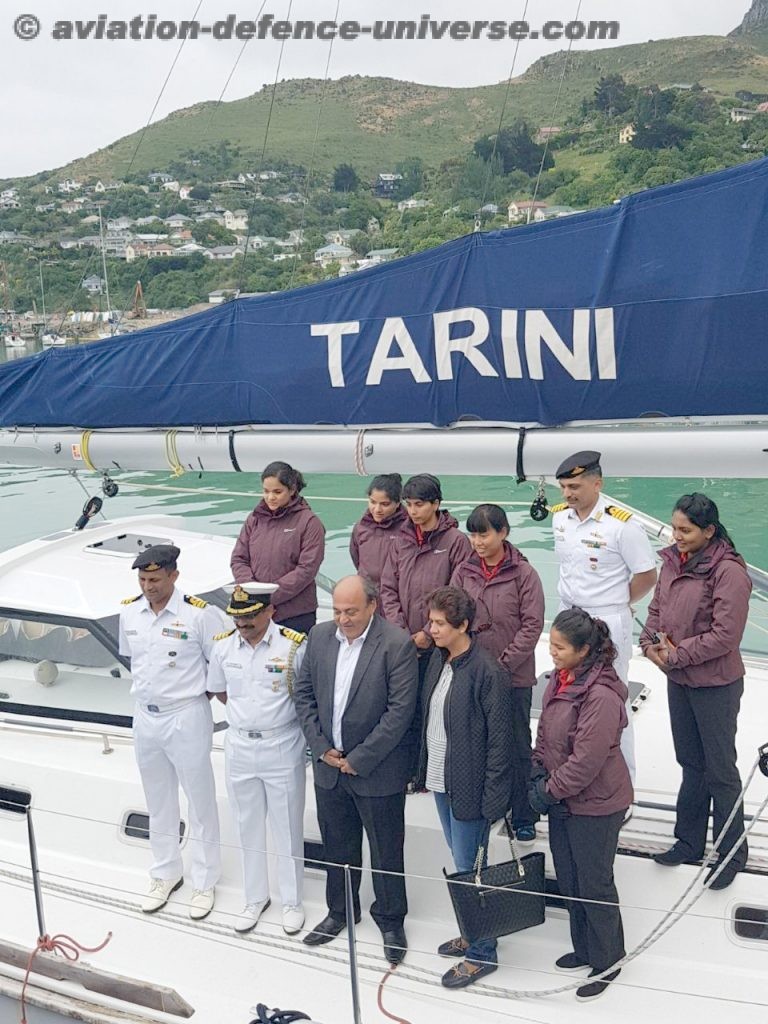 In order to simplify Defence Exports, DDP has further amended the Standard Operating Procedure (SOP) on 01.11.2018. This is third such amendment which has significantly enhanced ease-of-doing business in defence exports. A new software for submission of application by the Industry and for processing the application in the Department has also been launched in the month of October, 2018. The digitally signed export authorisation is accessible to the exporters. The new online system also provides for online consultation with the stakeholders including MEA, DRDO, Indian Army, Air Force and Navy.
Minister of Defence Nirmala Sitharaman launched 'Mission Raksha Gyan Shakti' on November 27, 2018. It is part of the on going initiatives to enhance self-reliance in defence, the Department of Defence Production has instituted a new framework titled 'Mission Raksha Gyan Shakti' which aims to provide a boost to the Intellectual Property Rights culture in indigenous defence industry. The main idea behind this is to migrate from the culture of seeking Transfer of Technology (ToT) from foreign sources to generating Intellectual Property in India, to achieve the goal of self-reliance in Defence sector.
Ministry of Defence enhanced financial decision-making powers of the vice chiefs of Tri-Services by five times in order to expedite the decision making process involved in the revenue procurements of the Armed Forces. With the new delegation, the Vice Chiefs will be able to exercise financial powers upto five times more than the existing powers with an enhanced ceiling of Rs. 500 crores.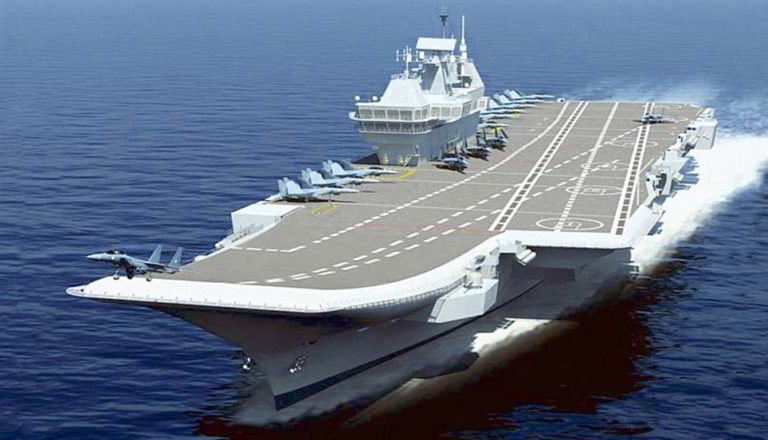 This is likely to give another fillip to the capacity of the three Armed Forces. Nirmala Sitharaman took this important decision to augment the arms and ammunition reserves of the Armed Forces to enhance their operational preparedness. Minister of External Affairs Sushma Swaraj and Minister of Defence Nirmala Sitharaman and Secretary of State of the United States Mr Michael Pompeo and Secretary of Defence Mr James Mattis had inaugural India-US Ministerial 2+2 Dialogue in New Delhi on September 6, 2018. Celebrating over 70 years of diplomatic cooperation, they reaffirmed their view that India and the US, as sovereign democracies founded on the values of freedom, justice and commitment to the rule of law, must continue to lead global efforts to promote peace, prosperity and security.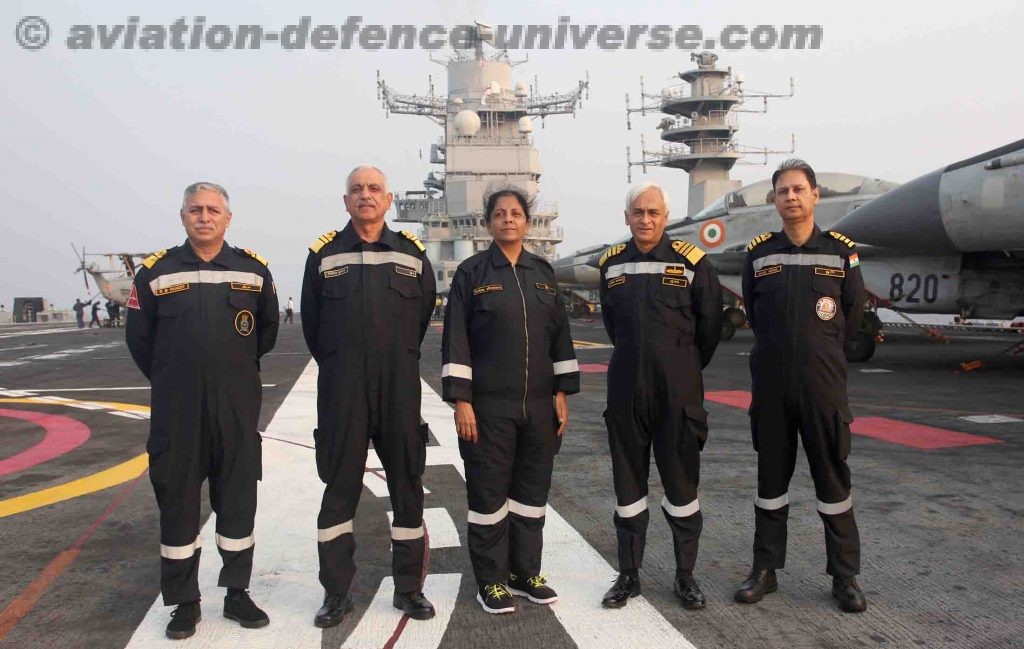 Recognising their two countries are strategic partners, the Ministers committed to work together on regional and global issues, including in bilateral, trilateral and quadrilateral formats. The Ministers reaffirmed the strategic importance of India's designation as a Major Defense Partner (MDP) of the United States and committed to expand the scope of India's MDP status and take mutually agreed upon steps to strengthen defence ties further and promote better defence and security coordination and cooperation.