07 November  2017. Nimda Co. Ltd. – a leading provider of upgrade and modernization programs for military and commercial vehicles – highlights its powerpack upgrade capabilities for the T-72, M-113, M-60, and PT-76 platforms at Defense & Security (D&S) Thailand 2017.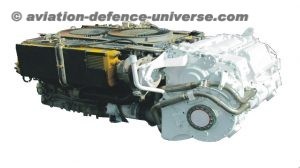 According to Mr. Isaac Pery – Nimda's V.P. Defense Marketing, "We see Thailand, and this entire region, as an important, strategic market, with an increasing need for powerpack upgrade solutions for their AFV fleets. Almost every army in this region is dealing with various technological issues in its fleet of armored vehicles that harm their operational performance, logistic support availability, and life expectancy. Our capability to tailor a precise, cost-saving, and effective solution can create an ideal answer for them. We are working to expand our operations in the region through teaming with local partners and international OEMs."
Following are Nimda's upgrades capabilities: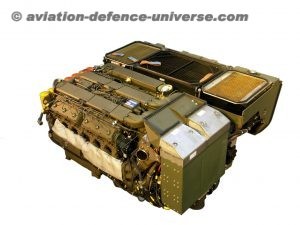 T-72 MBT
Nimda developed and supplied a new 1,000 HP powerpack adapted to NATO requirements that supplies significantly greater power than the 780 HP of the typical previous generation of the T-72 tank. With twice shorter acceleration time from stop to 32 km/h, it substantially increases mobility and maneuvering capabilities, especially on challenging terrain. Eliminating human-factor errors, the new powerpack provides higher reliability and durability, considerably reducing vehicle downtime. It also enables easier maintenance as well as improved performance in extreme ambient temperatures.
In addition, the upgrade delivers increased tank maneuverability – and includes a fully automatic transmission, an integral air filtration system (critical in areas with an abundance of sand), and a cooling system adapted to extreme environments. This system significantly extends the life of the tank and saves on maintenance costs.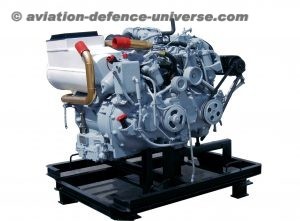 M-113 APC
Nimda's modern powerpack for M-113 APC integrates between the Detroit Diesel 6V53T 300HP engine and the fully electronic Allison 3000 series automatic transmission, which has multiple commercial uses worldwide. In addition to the new powerpack, many other M-113 systems can be improved such as the engine braking system, cooling system, transfer case, drive shafts, final drives, suspension system, shock absorbers, torsion bars and driver's controls. All those improvements can make it possible for the M-113 platform to carry extra weight for add-on armor.
PT-76 Amphibious Light Tank
Nimda has carried out a program to westernize and modernize the BTR-2000 amphibious armored personnel carrier and the PT-76 amphibious light tank. The program provides a new weapon station such as a new 90mm gun, a new powerpack, night vision, and an automatic fire extinguishing system. The upgrade program also includes new added machine gun stations for the BTR-50, mobility improvement, reliability improvement, a new 90mm gun, a new Fire Control System and a new Turret Control System.
M-60
Nimda offers a full modernization suite for the M-60 Main Battle Tank, including improved firepower, protection/survivability, and mobility. Nimda provides 2 powerpack versions for the enhanced M-60; one is based on the 1200 HP engine and the other is based on the 908 HP AVDS 1790 family of engines coupled with the X1100-5 Allison automatic transmission. The 1200 HP powerpack was developed by Nimda in cooperation with Allison Transmission, General Dynamics Land Systems and TACOM for the M-60 Heavy Armored Launched Bridge codenamed "Razorback".