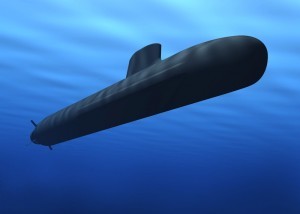 New Delhi. 21 March, 2016. DCNS is showcasing a wide range of expertise in naval systems at Def Expo 2016. The DCNS booth will showcase:
Scorpene (P75 conventional Submarine):
6 such submarines are getting manufactured at MDL for Indian  Navy with DCNS design and support. 1st submarine is at very advanced level and is expected to be commissioned by end of 2016.
With India, Chile and Malaysia, a total of ten Scorpene submarines will be in service around the world.
Mistral Landing Platform Deck Ship:
Indian Navy under Make In India issued RFP to 3 Indian shipyards to procure 4 LPDs (2 at winning shipyard and 2 on nomination to HSL).Pipavav (now Reliance) is partner of DCNS and RFP offer has been submitted and decision from Indian government is awaited.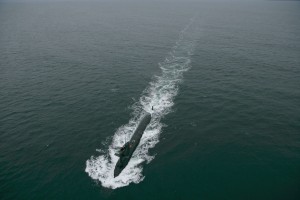 DCNS Evolved Aircraft Carrier Ship:
The aircraft carrier deploys an on-board aircraft group (up to 40 aircraft). DEAC® (DCNS Evolved Air Craft) is equipped with the latest generation of combat systems. Its advanced conventional propulsion system allows the optimization of replenishment frequency and ensures a permanent presence at sea within an air-sea group.
Barracuda
DCNS also designs and builds the Barracuda, a state of the art SSN for the French Navy dedicated to deal with an ever-growing array of challenges. The first-of-class, the SSN Suffren, is scheduled to enter service in 2017. Between 2017 and 2027 six Barracudas will replace the six Rubis-class submarines currently in service. DCNS proposes a conventionally powered version – named the Shortfin Barracuda Block 1A – as its pre-concept design for competitive evaluation process (CEP) phase of Australia's Collins-class submarine replacement.
MU90 Torpedo:
The MU90 is the sole new lightweight torpedo in the world. Designed and built with the most advanced technologies, the MU90 torpedo is capable to counter any type of submarine even acoustically coated, deep diving, fast evasive, deploying anti-torpedo effectors or bottomed in littoral areas. The MU90 torpedo is in service in Australia, Denmark, France, Germany, Italy and Poland, and has been ordered again in 2013.
OTEC: (Ocean Thermal Energy Conservation)
The principle of OTEC is based on harnessing the difference in temperature in tropical waters between the surface water, which is at about 25°C, and water at depth, which is at 5°C at a depth of 1000 m. OTEC power can supply continuously 24 hours a day, 7 days a week making the only base-load power source benefiting isolated areas like islands.   In India OTEC solution is being discussed with Indian Navy for Andaman islands