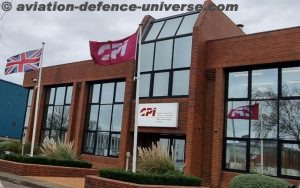 Farnborough, UK. 17 July 2022.  CPI TMD Technologies Division of Communications and Power Industries (CPI) will be showing its advanced travelling wave tube (TWT)-based microwave power modules (MPMs) and solid-state MPMs for radar, electronic warfare (EW), and communications systems.
Said Nigel Hann, CPI TMD Technologies Division's sales director, "A great deal has happened at our company since we were at the Farnborough Airshow four years ago. First and foremost was the recent acquisition of the former TMD Technologies by CPI. This acquisition by such a large and well-respected company has enabled us to accelerate the growth of our business and, most importantly, has allowed CPI to offer its customers a broader range of innovative and reliable RF and microwave products to meet their requirements.''
ON SHOW PTS10147 – solid-state with the latest GaN technology
Compact and lightweight, the solid-state broadband PTS10147 operates over the 2-6 GHz frequency range with a high power of 100W (pulsed or CW) and a linear gain of up to 60dB.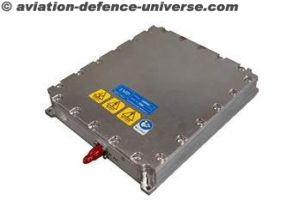 The excellent power performance and very compact and lightweight construction of the PTS10147 have been achieved by employing gallium nitride (GaN) high-power transistors in the output and driver stages. This design provides the benefit of an extremely high power-to-volume ratio.
Designed with demanding EW applications in mind, the PTS10147 is particularly effective in electronic attack (jamming) roles.
NOTE: Introduced just recently by CPI is the PTS10224 solid-state GaN technology MPM for radar applications. This MPM operates in the 8.5-9.6 GHz X band with a typical power output of 400 W and is proving successful in a recent naval application.
ON SHOW Transponders for radar use:
The CPI TMD Technologies Division will be showing a selection of radar transponders
for applications that include unmanned aerial vehicles (UAVs}.