Show takes off on a quieter note
By Suresh Somu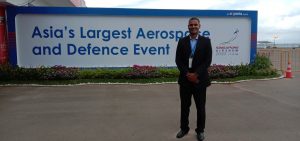 Singpore. 11 February 2020. This is a classic case of China sneezing and Singapore getting a cold. Singapore Airshow 2020 started on a subdued note under the Corona virus clouds.
Despite a major chunk of exhibitors which means more than 70 of them including US aerospace major Lockheed Martin pulling out of the Airshow due to the fear engulfing the region over the coronavirus outbreak, organisers have ensured that the show must go on. Textron Aviation, Gulfstream, Bombardier, Honeywell, and Collins Aerospace have also retracted their participation which has resulted into a smaller static display.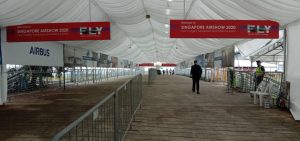 Experia Events Managing Director Leck Chet Lam yesterday in a preview told the media the number of companies which have backed out are less than 8% and around 40 to 45 were still expected. A stroll inside the show does show some empty spaces where stands would have been assembled by some of the exhibitors who have pulled out.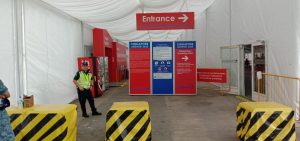 There are also temperature checks done being on arrival and attendees are being told to avoid hand shakes. A leadership summit for aviation leaders has been cancelled which means top level hand shakes will be lesser than previous shows.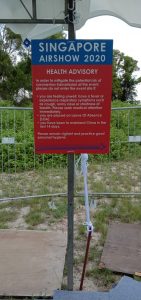 Enhanced cleaning and refuse management, providing hand sanitisers to participants, and having a team of doctors or medics to attend to visitors who are feeling unwell, is keeping the confidence of participants strong.
A show which is the Asia Pacific region's most important has over the years become an important buyer-sellers platform for the aerospace industry and is the showcase of latest technologies, solutions and developments.
Shall keep you all posted.