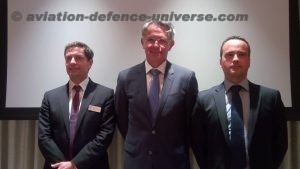 By Sangeeta Saxena
New Delhi. 12 October 2018. It is the Indian success story of ten years which French-US joint venture CFM is celebrating. It is decade since they started the office in India but the story of Indian association goes long back to 1993 when CFM International, whose first Indian customer of CFM76 engine was Jet Airways (India) Ltd. And today the engine maker currently powers 64 percent of the aircraft in India.
A 50:50 joint venture between the two engine makers – American  GE and French Safran Aircraft Engines, CFM has engines powering Jet Airways, SpiceJet, Vistara , Indigo, Air India and Go Air.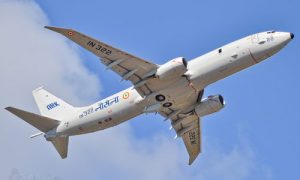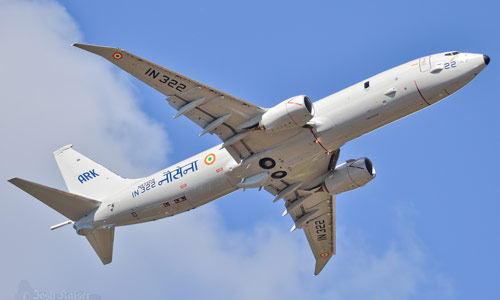 But CFM's Indian footprint doesn't stop here. Not much talked about but a fact is that Indian Navy's P-8I a Multimission Maritime Patrol Aircraft is powered by two CFM56-7 engines. "So CFM is very much  in the Indian military with its engines on the Poseidon 8I and Indian Navy is a very satisfied customer," CFM Internationals' President and CEO Gaël Méheust told Aviation & Defence Universe (ADU) during his media interaction.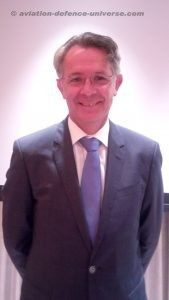 Gaël Méheust said that despite the financially stressed situation of one of its customers Jet Airways, the firm has not faced any problems with application of the contracts. 1,000 of  latest LEAP engines on order are from Jet Airways and SpiceJet for their Boeing 737 MAX aircraft and Vistara for its Airbus A320neo and A321neo aircraft. Earlier this year, SpiceJet inked a pact with CFM International for "engine/ service contract supporting 300 plus LEAP-1B", as per the company. Vistara has signed a Letter of Intent for 50 additional A320/321 neo powered by LEAP-1A, he added.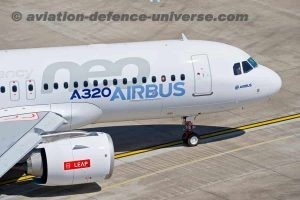 Despite the fact that the A320neos of IndiGo and Go Air fleets are divided between  engines from CFM and Pratt & Whitney, and CFM feels that the competition is healthy and it sees no loss of  favourable moment. Philippe Couteaux, Executive Vice-president, sales and marketing reiterated, "There is an opportunity in the Indian market and in the neos, IndiGo, GoAir have made a choice with the competition but we have a relationship with them as well. They know CFM, they have been knowing CFM for years." The glitches in the Pratt & Whitney engines in the Indigo and Go Air fleet of A320neo are not a secret and neither is the fact that the aircraft having CFM engines are moving unhindered.
The company's current backlog represents seven years of production at current levels on account of 15,450 LEAP engines and 434 CFM56 engines. "Customers are happy with the performance of our engines and we have a  backlog of around 16,000 engines. As much as we are accumulating hours and cycles, we had 2.3 million hours already on the LEAP," he said.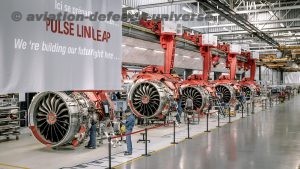 According to Sebastien Imbourg, Executive Vice President and General Manager, CFM International, 1000 engines are to be delivered in India in the coming years. As many as 500 CFM 56 engines are in service with 11 operators in India. LEAP is the successor to the CFM 56 engines. Explaining the status of the delay in  production of Leap engines he said, " We are overcoming it. Leap production fell behind schedule earlier this year because suppliers of a very small number of parts – in particular castings and forgings – did not meet production targets, We will meet this and then plan on ramping up of production. We are confident we will close the gap in 2018. More than 2,000 Leap deliveries are foreseen for 2020."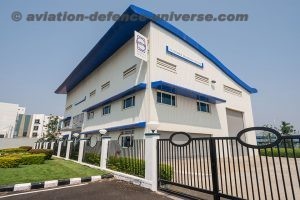 CFM Training Centre in Hyderabad is a facility dedicated to CFM56 training inaugurated in 2010. It provides advanced hands-on courses in line maintenance and borescope inspection for CFM56-7B and CFM56-5B engines.  In 2018, CFM has added  LEAP-1A and LEAP-1B capabilities too.  This represents a  15 million USD investment and 500 engineers are trained annually. 30 specifically-trained LEAP experts that can be deployed where they are needed.  There are 2,200 inquires per month  which takes about four-hour turn around on critical cases. With 250+fields service engineers and  3 call centres the fact is that the company is able to give 96% response to customers on-time.  There are 8 onsite support locations and 30-day average turnaround time, wing-to-wing.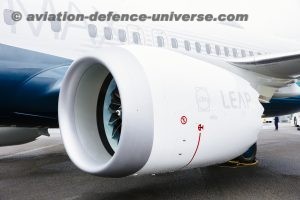 Global fleet will almost double in the next 20 years and 1,000 net new aircraft to be added to worldwide fleet in 2018 is the company's forecast.   It states that consumers will spend 1% of GDP on air travel  which will be approximately $870 billion. Average load factor is above 80%. Fuel costs now is 24% of average operation cost but do to high rates of AFT in India it is 34% for Indian operators.
CFM feels trebling of passenger traffic in India in the next 20 years makes it a growing market and the customers in India are priority for them. The officials said that they  provided to the customers all the value in the contracts  including the assistance, on-going support, all the analytics through the data they were collecting.
World over 7 million travellers use CFM-powered aircraft daily, close to 1 billion flight hours engines in service and support of the fleet will go beyond 2040. Every 2 seconds a CFM-powered aircraft takes off somewhere in the world and has 99.98 % dispatch reliability, happily concluded Gaël Méheust.