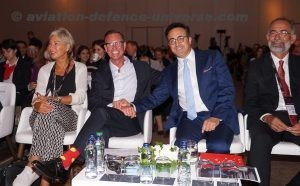 Istanbul, 20th September 2018. Turkish Airlines, the airline flying to more countries than any other airline, hosted the Turkish Airlines Corporate Club Conference on 17-18 September in Istanbul, in partnership with the Global Business Travel Association (GBTA).
The conference is an annual international event where industry leaders come together and discuss the future of business travel. This year's event saw 900 participants attend from 71 countries across the widest international flight network that Turkish Airlines operates. The program features leading names in the industry including Mike Walsh as a keynote speaker, the CEO of Tomorrow, and best-selling author of the book "Futuretainment".
The theme of 2018's conference is "Building for the Future", featuring Chairman of the Board and the Executive Committee of Turkish Airlines, M. İlker Aycı with the BBC's Aaron Heslehurst moderating. This year's theme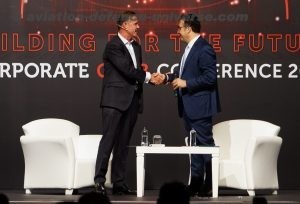 resonates on three levels – for Turkey as a country, Turkish Airlines as a global flag carrier and for the travel industry. Turkey has undergone a huge transition over recent years in developing its economy and infrastructure. To set just one example in this regard, the Istanbul New Airport – a state-of-the-art facility, which will open on 29 October 2018, will be the largest airport in the world by 2023. The much-anticipated opening of the New Airport will position Istanbul as the 'Hub of the World', and will see 200 million passengers per year on final completion. Turkish Airlines' expansion has increased demand for this world-class facility, which will help the national flag carrier's goals of 120 million passengers and a fleet of 500 aircraft by 2023.
Chairman of the Board and the Executive Committee of Turkish Airlines, M. İlker Aycı noted; "Building on the recent economic success of our airline, 2018 is a highly significant year for the future of Turkish Airlines with the opening of Istanbul New Airport in October. As the new home of Turkish Airlines, this will allow us for greater capacity and increased network, allowing corporate travelers a streamlined and innovative services and state-of-the-art Lounge facilities meaning an even better travel experience for Business Travellers."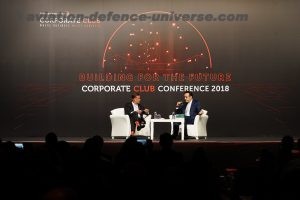 Turkish Airlines Corporate Club offers many privileges to its valued customers with a renewed loyalty program, which provides many time-saving benefits for the business travelers, keeping corporate travel easy and enjoyable. Owing to the fact time is of the essence, Business Class guests benefit from pre-boarding advantages, flexible tickets and unbeatable Business Class CIP Lounge facilities. They also have the access to free Wi-Fi, flatbeds and the best of inflight entertainment and technology.