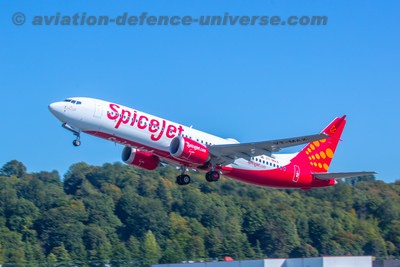 Interactive exhibit to feature how Boeing and partners are making strategic investments to advance aerospace technology and innovation in India
Hyderabad. 12 March 2020 . Boeing will highlight its innovative commercial products and services at Wings India 2020, which takes place March 12-14 at the Begumpet Airport in Hyderabad. The company's exhibit will feature its commitment to innovation, safety and industry partnerships in developing India's aerospace ecosystem in support of Make in India and Skill India.
"India is one of the world's fastest growing aviation markets and Boeing is honored to partner with customers and industry leaders to enhance the country's aerospace sector for the last 75 years," said Salil Gupte, president, Boeing India. "We look forward to being at Wings 2020 and having the opportunity to highlight our ongoing investments in India that span the development of aerospace technology, innovation, production capacity, supply chain, aerospace skilling centres, manufacturing and the modernization of airport infrastructure and airspace."
In addition to showcasing commercial aviation platforms such as the 787 Dreamliner and 777X, the Boeing exhibit at B8 will focus on the company's world-class services capabilities to enhance airline operations.
"As India's middle class expands and more consumers are able to fly, we're seeing tremendous potential for the country's growth as a commercial aviation hub," said Darren Hulst, vice president, Commercial Marketing, The Boeing Company. "Boeing's fuel efficient and capable airplanes will enable this growth."