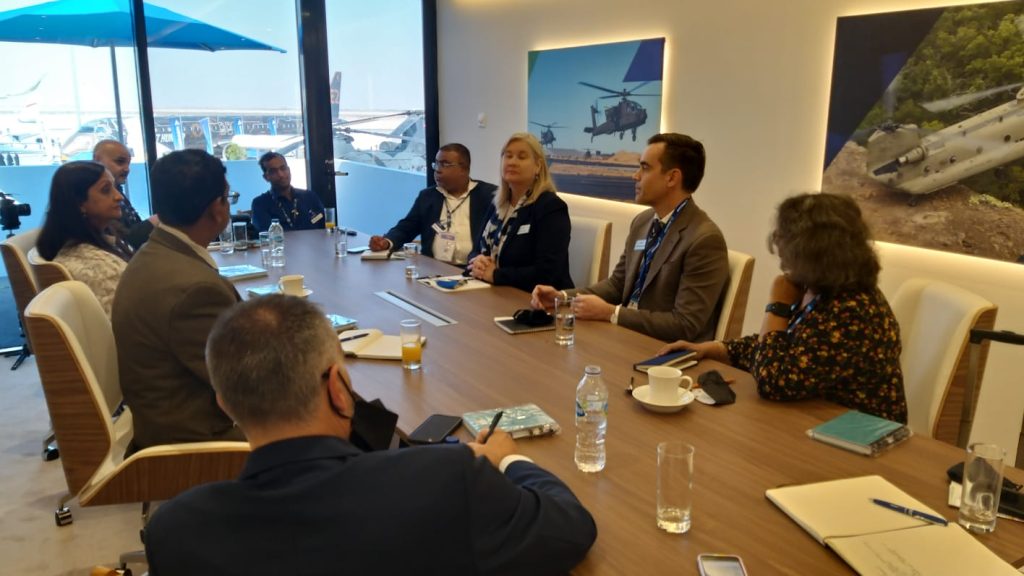 By Sangeeta Saxena
Reiterates it's commitment towards Make in India at Indian media roundtable at DAS 2021
Indo-U.S. Defence Cooperation Growing in Strength
Dubai. 22 November 2021. Lets take a look at the relationship – 75 years of partnership, 3000 plus employees, 275 plus suppliers, USD 1 Billion sourcing from India, Joint venture with Tata Advanced Systems, Boeing India Engineering & Technology Centres in Bangalore & Chennai – does look impressive. The US aircraft manufacturer reiterated its long standing commitment to Indian defence forces while speaking with the Indian media at the recently concluded Dubai Air Show 2021.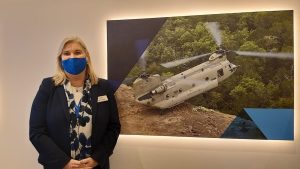 Maria Laine, Vice President, International Business Development, Boeing Defence, Space & Security and Global Services-Government Services highlighted confidence in the growth prospects of US-India strategic ties. "As one of the fastest growing economies in the world, India offers tremendous growth and productivity opportunities for the aerospace industry. There is extraordinary potential for the defence trade and partnerships to grow between India and the US. The bilateral defence cooperation had evolved considerably in the last few years, driven by the growing convergence of American and Indian defence interests, " she stated.
Boeing is accelerating its supply chain, sourcing, manufacturing, research, skill development and engineering involvement in India, forging the way toward building a strong aerospace industry in the country. This is built on the strength of the Indian market. Today, India operates 11 C-17s, 22 AH-64 Apaches (with six more on order), 15 CH-47 Chinooks, 11 P-8Is (with one more on order) and two Head of State aircraft, all Boeing platforms, and this is indeed an impressive statistics in a nation which traditionally had a Russian fleet.
She reiterated , " backbone of India's strategic and theatre transport fleet, its heavy attack and heavy lift helicopter capability, its naval rotary anti-submarine warfare platforms, its long-range maritime patrol aircraft, and its howitzer capability are all US-origin. And major fighter aircraft offerings and Services opportunities worth tens of billions of dollars are now being actively discussed that could further advance the security agenda and realize the value of being a Major Defence Partner.
"We're excited about the opportunities that India provides. We're engaging with our defence customers in India on their current and future requirements for national security and regularly engage in discussions over the value our portfolio can deliver to develop capabilities they require for the execution of their missions. In the near-term, those capabilities include the F/A-18 Super Hornet and additional P-8Is for the Indian Navy, the F-15EX and aerial refuellers for the Indian Air Force as also unmanned aircraft systems, additional training, sustainment and program-based logistics solutions," Maria Laine told the media present.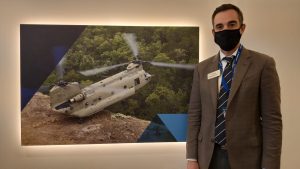 Thom Breckenridge, Boeing's Vice President, Bombers and Fighters International Business Development, explained how the F/A-18 Super Hornet Block III is one of the world's most proven and affordable multi-role fighters and continues to evolve with the development of the next-generation Block III Super Hornet.
"Block III Super Hornets are in production now and we have delivered the first F/A-18 with Block III capabilities from our production line. We continue to deliver Block III capabilities to the Navy through the mid-2030s from three lines – one new build production line and two Service Life Modification lines," said Breckenridge.
Block III is the most advanced Super Hornet Boeing has built – it is networked and survivable. A large bandwidth data link, high powered adjunct mission processor and touch screen large area display all combine to enable more battle space awareness, more sophisticated fusion algorithms and tactical decision aids to enable better warfighting capability.
The Block III configuration will be a transformative capability for India. It is the most advanced version of the Super Hornet and exceeds fourth-generation fighter capabilities. With the Super Hornet, the Indian Navy will get the most advanced and lethal platform while benefiting from the tactics, upgrades and knowledge related to the U.S. naval aviation ecosystem.
Boeing successfully conducted ski-jump tests in 2020 and extensive simulation studies prove that the F/A-18 can operate from the Indian Navy aircraft carriers and will meet or exceed the STOBAR performance requirements of the Indian Navy. Several innovative solutions related to carrier compatibility have been offered to the Indian Navy to integrate the Super Hornet with the carriers. Some of these solutions are currently being developed by Boeing's technology teams in the engineering and technology center in Bangalore.
Another important fact to note is that the two-seater carrier compatible variant of Super Hornet offers several unique advantages to the Indian Navy including flexibility, higher utilization of the fleet, ability to embark certain missions from the carrier that benefit from having the second crew member and opportunity to develop an interface between crewed and uncrewed systems in a carrier environment.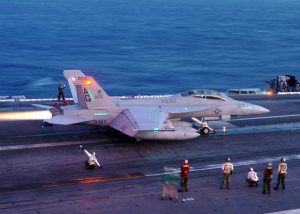 The F/A-18 Super Hornet has a very attractive lifecycle cost. It not only has an affordable acquisition cost, but it costs less per flight hour to operate than any other tactical aircraft in production in the U.S. forces inventory, including single engine fighters. This is possible because the fighter is designed for ease of maintainability and offers impressive durability
Boeing's sustainment program, 'By India-For India' is built on the success of existing programs that the company is executing for the Indian Air Force and Indian Navy today. They will develop select capabilities to sustain the Super Hornet out of India. The Super Hornet is powered by the GE F-414 engine that has clocked cumulatively more than 5 million hours. The same family of engines is powering India's indigenous Light Combat Aircraft inducted by the Indian Air Force. The commonality in engines would create scale efficiencies for potential sustainment opportunities in India in the future. The Super Hornet would provide the force multiplier advantage that networking with Indian Navy's other US origin assets, such as P-8Is, MH-60R and Sea Guardians brings to the fight.