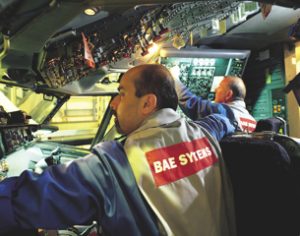 Lancashire. 28 December 2016. BAE Systems opened a new £15.6m training facility called the Academy for Skills and Knowledge.
Located in the Samlesbury Aerospace Enterprise Zone, alongside BAE Systems' military aircraft advanced manufacturing centre, the new facility boasts 26 classrooms, as well as some of the latest 3D printing, robotics and virtual reality technology.
Chris Boardman, Managing Director of BAE Systems Military Air and Information, said: "We are committed to playing our part in developing skills for the future, for our business, those in our supply chain and in education."
It will have a Kuka robot cell, worth £150,000, which is used by BAE Systems to manufacture parts of the F-35 Lightning II and Typhoon jets, £50,000 worth 3D printers which will give an insight into prototyping and a virtual reality facility that will provide a training environment that can simulate a range of scenarios, such as designing a major infrastructure to wiring an aircraft.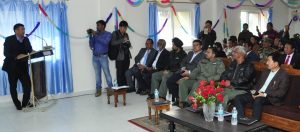 In the early stages of 2017, BAE Systems will also deliver a Hawk jet trainer to the academy, giving graduates and apprentices the chance to see how complex the engineering of a full aircraft is.