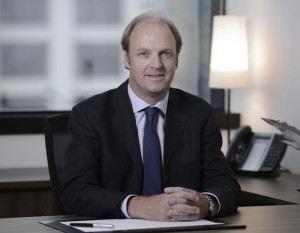 Quepem, Goa. 01 April, 2016. For a company whose  businesses cover everything from electronic warfare systems to intelligence gathering to armoured vehicles to making aircraft, expansion in high growth regions and new markets, BAE Systems promises to make itself the partner of choice for India .
 Alistair Castle, Vice President and General Manager, India, BAE Systems, in an exclusive one-on-one with ADU, spoke of its Indian ties which get deeper and deeper with passing time and growing needs. "We through our US arm, not only offered to build more components in India for the 155-mm/39-calibre M777 ULH but has also offered the transfer of the assembly, integration & test (AIT) capabilities to India to begin the process of indigenous manufacture of modern artillery in India," said Castle. And there are no prizes for guessing that all its future plans will be in partnership with  its old ally Mahindra.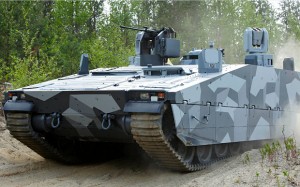 Like any other player in the field BAE lured by the massive Future Infantry Combat Vehicle (FICV) program for the Indian Army, under which some 2,610 vehicles will replace in-service BMP-2/2K Sarath IFVs beginning in 2022, has once more plans to teem up with Mahindra.
"BAE has high capability in FICV and we will be using our Swedish business unit Haggluands for bidding . We plan the product to be around CV90 vehicles, which is tried and tested and successfully deployed," he informed.  It may be recalled that the same facility developed the CV9030 infantry fighting vehicle .  Alistair added that BAE Systems will be looking for a partner in India with a large industrial base which will actually help in transferring the technology on ground becoming easier. But this will depend on Mahindra bagging the contract amidst competition Larsen & Toubro (L&T), Tata Power (Strategic Engineering Division), Tata Motors, Bharat Forge, Pipavav Defence, Rolta India,  Punj Lloyd,  Titagarh Wagons and Ordnance Factory Board (OFB).
"The new DPP is very encouraging and gives a very positive signal to the international players. It promises to be just right for long term players. Make in India  is a positive idea and we fully support it. Our strategy will be to partner with Indian industry both public and private," Castle said. He added that the company is actively looking  to seek Indian vendors who will help set the offset procedure.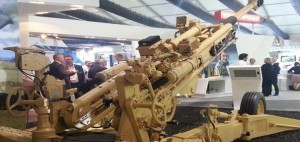 Developing a supply chain in India is key to the vision of BAE and it aims to develop technologies and solutions in India for both the home market and for export. BAE Systems has a long and successful history of working closely with suppliers in its home markets to open up both local and international opportunities. "We are hoping to bring a lot of Indian companies to be a part of the BAE's  offset plan. We have large, small, medium and micro companies in our folds.  In fact, for the M777 ultra-light howitzer FMS case, we have integrated over 40 Indian MSME companies into the $200 million offset offer. Additionally, we have developed Goa based Kineco Kaman Composites India Private Limited, a joint venture company between Kineco Group of Goa and Kaman Aerospace Group of USA, as a supplier on our industrial commitments on the Boeing P-8 Poseidon acquisition by India," he informed.
To the observers it would seem that BAE Systems has made land systems central to its strategy in India, but BAE takes pride in the fact that  India is the largest operator of the Hawk advanced jet trainer with 123 aircraft ordered to date, of these 99 are made in India. It has a  five-year contract worth GBP 18.5 million to provide HAL a comprehensive package comprising Ground Support Equipment, Spares, Support and Training for the Hawk. This is in support of HAL's plans to establish a dedicated Repair & Overhaul facility for the air craft in advance of a major servicing milestone anticipated in 2016. They have also qualified Indian suppliers working with HAL into our Hawk Global Supply Chain.
Alistair added, "Indian defence industry continues to build significant capability. As founding partners of defence manufacturing in India, we underline our longstanding commitment to sharing technology and capability with Indian industry."
For a company which is  the successor to various aircraft, shipbuilding, armoured vehicle, armaments and defence electronics companies, including The Marconi Company, the first commercial company devoted to the development and use of radio; A.V. Roe and Company, one of the world's first aircraft companies; de Havilland, manufacturer of the world's first commercial jet airliner; British Aircraft Corporation, co-manufacturer of the Concorde supersonic transport; Supermarine, manufacturer of the Spitfire; Yarrow Shipbuilders, builder of the Royal Navy's first destroyers; Fairfield Shipbuilding and Engineering Company, pioneer of the triple-expansion engine and builder of the world's first battle cruiser; and Vickers Shipbuilding and Engineering, builder of the Royal Navy's first submarines,  BAE in India aims to have its hands in all the pies and why not so? It wants to be a partner of choice for Make in India and plans a long drive ahead.