NEW DELHI, 25th JAN`2017. In recognition of the supreme sacrifice, distinguished and meritorious service during various activities rendered by the Border Security Force personnel, the President of India is pleased to award 56 Medals which include 05 Police Medal for Gallantry including 01 Posthumously, 05 President's Police Medal for Distinguished Services (PPMDS) and 46 Police Medal for Meritorious Services (PMMS) to the BSF personnel on the occasion of "REPUBLIC DAY- 2017".
POLICE MEDAL FOR GALLANTRY (PMG)
---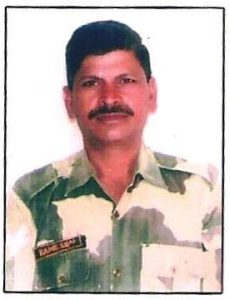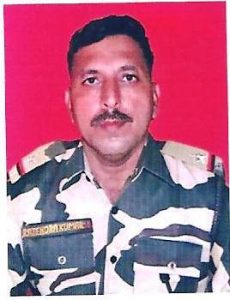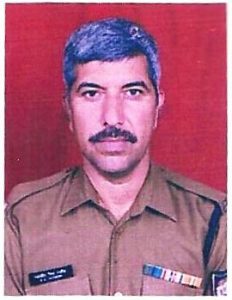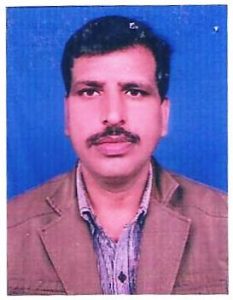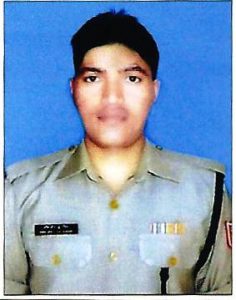 ---
PRESIDENT'S POLICE MEDAL FOR DISTINGUISHED SERVICE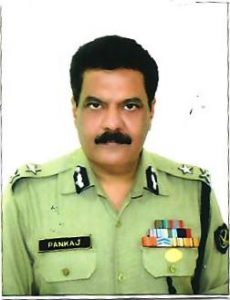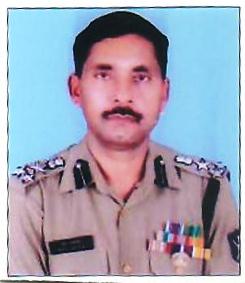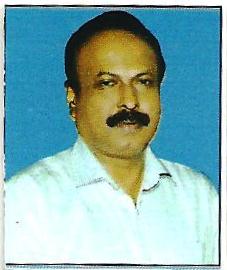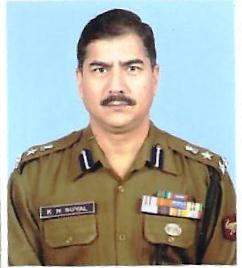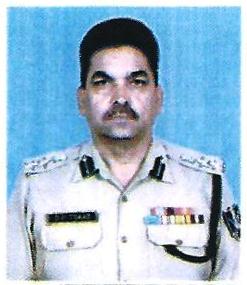 ---
Citation OF GALLANTRY MEDAL AWARDEES
171 Battalion BSF is deployed in a hyper sensitive Naxals infested area of District-Kanker (Chhattisgarh). On 12th April 15 at about 2245 hrs, while leading the foot contingent of 05 personnel near newly established COB Chhote Bethia, No.89003619 HC Ramesh Chand of 171 Bn BSF along with, No. 901723758 HC Mahaveer Singh and No. 901716545 HC Sajjan Singh entered into the killing zone of the Naxal ambush on the Northern periphery of village Chhote Bethia. HC Ramesh Chand was hit by the very first hail of bullets and fell down on the ground. But not opting to remain helplessly lying there and wait for someone to help him, he crawled a few meters to gain a slightly better tactical position. Then, showing highest level of professionalism and true dedication towards the law of the land, he warned the Naxals to cease firing and surrender but they did not heed to his warning and kept on bringing down heavy fire from automatic weapons. Sensing immediate danger to his patrol party, he himself counter attacked despite his injuries and also organized counter ambush by tactically employing his small party. The Naxals had the advantage of ground and they were firing from well-chosen positions.  HC Mahavir Singh and HC Sajjan Singh although exposed in comparatively open ground stood fast by their leader and effectively denied any maneuverability to the Naxals when they tried to encircle them. During the encounter, the Naxals, who were 6-8 in numbers, triggered claymore mines and lobbed grenades at the party but could not intimidate the brave men to abandon their positions. Meanwhile HC Ramesh Chand, maintaining his composure, informed his base about the incident and sought reinforcement.  The remaining two members of his party, who were out of the killing zone, also took positions and kept firing.
ASI Rajender Kumar, who was in command of a party in bullet proof vehicle placed nearby, immediately responded to the call for reinforcement. On reaching, he found that HC Ramesh Chand, HC Mahavir Singh and HC Sajjan Singh were trapped in the killing area of Naxal ambush. He immediately placed his Bullet Proof vehicle in between Naxals and own party and ordered his party to bring down heavy fire on Naxals. He then, under fire evacuated HC Ramesh Chand and lived true to the traditions of BSF in risking his own life to safeguard his comrade in arms.  HC Ramesh Chand was evacuated to PHC Bande, where he was declared as brought dead.
HC Ramesh Chand, HC Mahavir Singh, HC Sajjan Singh and ASI Rajender Kumar showed conspicuous courage, very high level of tactical acumen and boldly seized the initiative from the Naxals, which forced them to flee leaving behind their arms, ammunition and an injured comrade who had succumbed to his injury and was identified as Naxal commander Dasman Salam @Jaldev @ Vikas s/o Chamar Salam.
The rare and exemplary courage of HC Ramesh Chand inspired his comrades to give a befitting reply to the antinational elements. There are intelligence reports that three more Naxals were injured in the counter action out of which two of the injured have succumbed to the injuries.
In recognition of their conspicuous gallant action, combat audacity, camaraderie and devotion to duty exhibited during ambush laid by Maoists, the following gallant soldiers of BSF have been awarded with Gallantry Medal, as noted against each:-
(a)
Late Ramesh Chand, Head Constable
PMG

(Posthumously)

(b)
Assistant Sub Inspector Rajender Kumar
PMG
(c)
Head Constable  Mahavir Singh
PMG
(d)
Head Constable Sajjan Singh
PMG
Citation of abhijeet kumar singh 
50 Battalion BSF is deployed in a smuggling prone area of Amritsar (Punjab). In the night intervening 28/29th Mar 2015, at about 0050 hrs, No. 10254255 Constable Abhijeet Kumar Singh, who was on HHTI duty along the border fencing in the area of responsibility of BOP Rattankhurd observed suspicious movement of four armed personnel on HHTI moving cautiously from Pakistan side towards border fencing in area between Border Pillar No. 100/3 and 100/4 S.  He immediately informed about his observation to No.89243961 HC(G) Prem Chand, who also confirmed suspicious movement of smugglers.
Since there was no time to call other personnel, Constable Abhijeet Kumar Singh despite being alone, without wasting any time, sprang into action and got down from HHTI tower. He appreciated the ground situation and decided to face the challenge alone, using field craft and tactical knowledge. After stealthily crawling approximately 150 mtrs, he reached near the Pak smugglers who were armed with AK-47 rifle and trying to insert a PVC pipe inside the Border fence. Knowing that Pak smugglers were armed, Constable Abhijeet Kumar Singh without caring for his life bravely challenged them to stop. On his verbal challenge, smugglers in depth fired upon him and one armed smuggler tried to align his AK-47 Rifle towards him to fire. Sensing danger to his life, he gallantly retaliated with fire. Due to the quick reflexes and timey action by Constable Abhijeet Kumar Singh, one of the smugglers got hit by bullet, who was trying to aim the AK-47 rifle and the other smuggler who was trying to insert the pipe also got killed on the spot. Other smugglers managed to escape from the scene taking cover of wheat crops and darkness.
After first light, surrounding areas was thoroughly searched during which dead bodies of two Pak smugglers along with 1-AK 47 Rifle, 2 magazines fitted with 31 live rounds (including 1 round loaded in the chamber), 12 kg suspected Heroin inserted in PVC pipe tied in a tubular cloth and 1 mobile Phone (Nokia) with 3 batteries and 1 Pak SIM were recovered from the site.
The elimination of two smugglers and recovery of Heroin along with Arms and Ammunition could be made possible due to courageous, gallant and prompt action by Constable Abhijeet Kumar Singh. His gallant action will have a great impact over the activities of smugglers/Anti-National elements and boost the morale of own troops besides adding to the glory of the force.
In recognition of his promptitude, conspicuous gallant action, combat audacity, which resulted in elimination of two Pak smugglers with recovery of Heroin, Arms and Ammunition, Constable Abhijeet Kumar Singh, 50 Battalion BSF has been awarded of Police Medal for Gallantry.