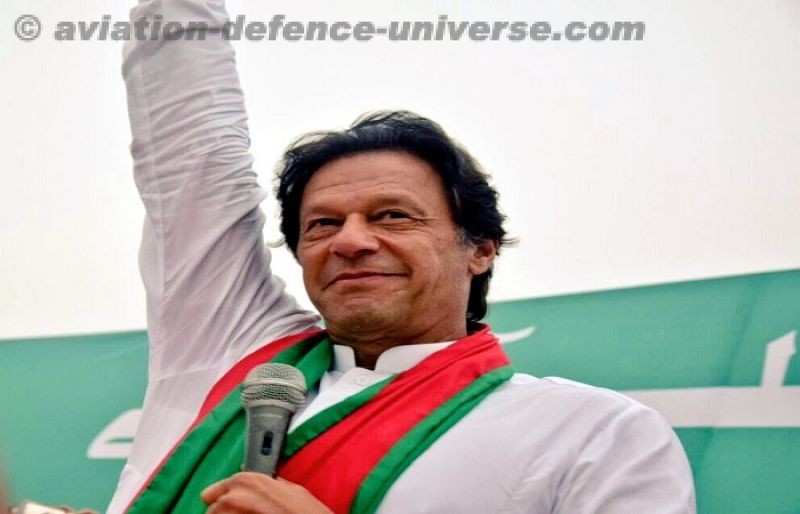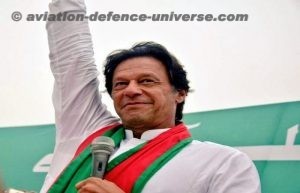 Will 28th March see a new Prime Minister in Pakistan?
By Sangeeta Saxena
New Delhi. 25 March 2022. Pakistan's Prime Minister Imran Khan would have sighed in relief today when the National Assembly's crucial session on a no-trust motion against him was adjourned without tabling of the resolution. National Assembly Speaker Asad Qaiser said that the session was adjourned till 4 pm on March 28 due to the demise of Pakistan Tehreek-e-Insaf lawmaker Khayal Zaman on February 14. All eyes are now on the coming Monday when the fate of the incumbent Prime Minister will unfold.
Will history repeat itself? In the chequered history of Pakistan no one has completed a full term as prime minister. Pakistan was carved out from India in 1947 and after that 19 men and women were elected or appointed as prime minister of the country but nobody could serve the full term. Although Nawaz Sharif served thrice as prime minister but had to demit the office all the three times before the completion of full term.
Pakistan's blemished democracy is encountering a difficult time. The opposition parties have joined hands and working under the umbrella of Pakistan Democratic Movement (PDM) with the sole aim of overthrowing Prime Minister Imran Khan. The opposition is alleging that Imran Ahmed Khan Niazi the Prime Minister, is responsible for the present economic disaster of the country. The opponents also accuse that Khan and his cabinet failed to take timely decisions which kept deteriorating the economic situation. The Khan administration also failed to manage Covid-19 pandemic, in which large number of people died and the ailing economy was devastated.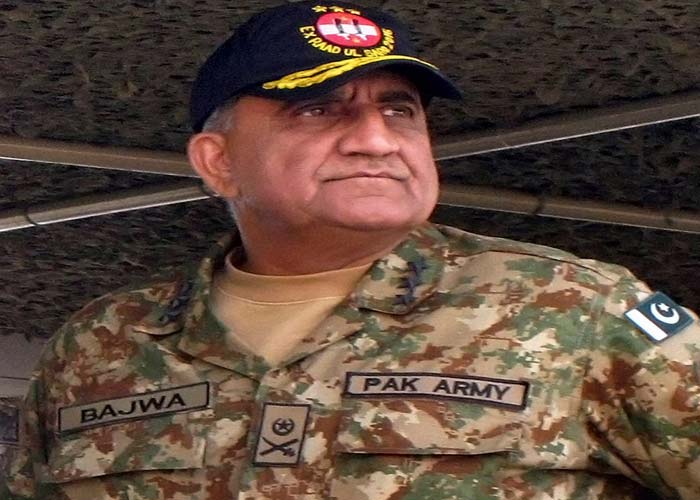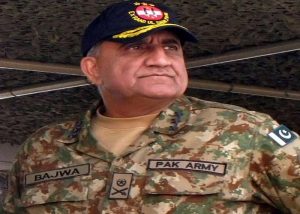 The opposition accused that the inflation has increased and price rise was unprecedented. Food prices have increased about 20 percent and growth rate was minimal in comparison to the countries like Nigeria, Vietnam, Bangladesh, and India. It took advantage of rising prices and instigated the masses, knowing fully well that economic crisis would not be over with the departure of Imran Khan and whichever the government comes it will have to take hard decisions .
The total strength of the house is 342 and opposition needs 272 votes to dethrone Khan. His party, Pakistan Tehreek-e-Insaf (PTI) has 155 members and has support of 23 members of different political parties. PTI needs minimum of 172 votes to defeat the no confidence motion. The trouble arose when about 24 members of PTI revolted against Khan and threatened to vote against him in the No Confidence Motion submitted by 100 Pakistan Muslim League-Nawaz (PML-N) and Pakistan Peoples Party (PPP) legislators on 8 March, before the National Assembly of Secretariat . The National Assembly was convened on March 25 and voting will now be done on March 28.
Raja Riaz and Noor Alam Khan openly criticised Imran Khan and stated that they would vote against the Prime Minister. Dr. Ramesh Kumar Vankwani who received threats from ruling party is also staying in Sindh House. The dissidents have taken shelter in Sindh House in Islamabad as it is under control of Sindh Government which is ruled by PPP. The PTI members allege that the dissident members were kidnapped and are being forcefully kept in Sindh House.
Imran Government moved to the Supreme Court of Pakistan on 21 March to disqualify the dissidents of PTI before the voting on No Confidence Motion in the house. PTI wants to disqualify the dissidents for life. However, the chances of it is remote, as disqualification is possible only after they vote against the party and once the No Confidence Motion is passed Imran Khan would have to demit the office.
What is evident is that serious differences have cropped up between Imran Khan and Pakistan Army Chief General Bajwa supported by ISI Chief Lt. General Anjum. Hence both of them have decided that Imran Khan should be dethroned. General Raheel Sharif former Chief of Pakistan Army and one of the most popular four-star general in Pakistan also came to Islamabad , met General Bajwa and tried to convince him, not to oust Imran Khan. General Sharif is at present serving as Commander-in-Chief of the Islamic Military Counter Terrorism Coalition (IMCTC), which is a 39-nation alliance of Muslim countries. The headquarters of the IMCTC is at Riyad, Saudi Arabia.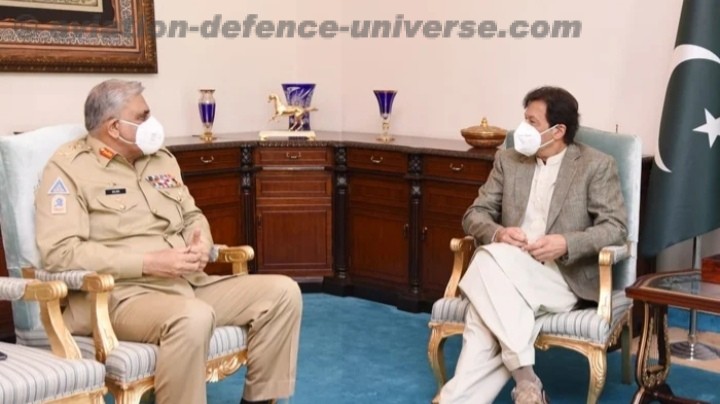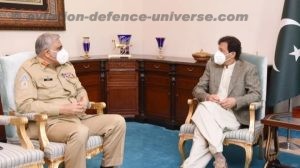 Meanwhile Imran Khan also met General Bajwa to salvage the situation and patch up. Why is questionable? When army spokesperson mentioned that army would remain neutral in the no confidence motion, Imran Khan retorted in a rally in Pakhtunkhwa that humans take sides and "only animals are neutral". Brazenness or foolishness? Although army had not responded to it but has definitely taken note of it. No prime minister can survive in Pakistan without the support of the all powerful army and does Imran Khan need a reminder?
Bajwa also cautioned Imran Khan not to use foul language against opposition leaders but Imran Khan refused to abide by the advice. The army sources reveal that Bajwa is maintaining neutrality over no-confidence motion and both Imran Khan and Bajwa discussed Organisation of Islamic Conference (OIC) summit, Balochistan issue and the worsening economic and law and order situation in the country. Nonetheless the main issue was the forthcoming no confidence motion and Imran Khan wanted to again come under the good books of General Bajwa after having been the errant boy for quite some time. But it is evident that Gen Bajwa has decided that Imran Khan should be dethroned.
Imran Khan as a show of strength has called for a big rally in Islamabad on 27 March. He claims that more than one million people would gather in the capital. He plans to hold this rally at D-Chowk which may generate law and order problem also.
Imran Khan and his followers are becoming desperate and adopting unconstitutional and aggressive means. The PTM workers stormed into Sindh House where the dissident members of PTM are hiding. The PTM workers shouted slogans against the dissident PTM members.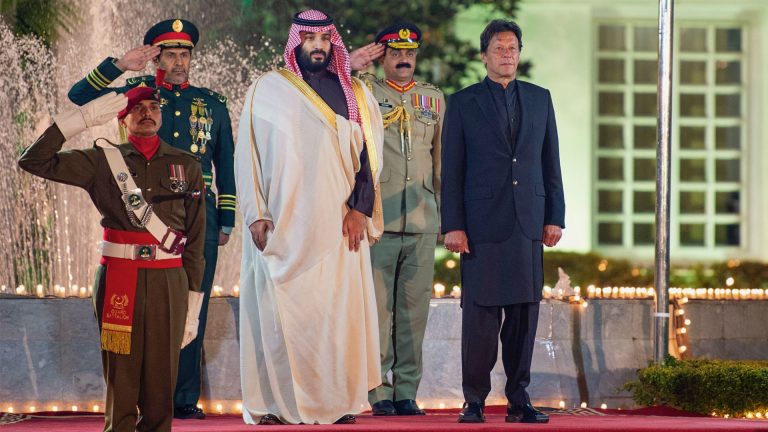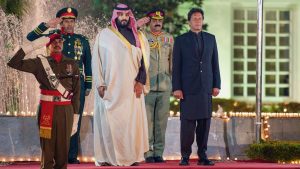 The million dollar question is with the next general elections scheduled in 2023 will the all powerful army give him some more time or will they be happy to see a new man at the helm of the nation. Najeeb Haroon the founder member of PTI also suggested that, "The PM (Imran Khan) should resign and bring forward any other member from the party to become prime minister". He also told an important news channel that, "The country can no longer sustain instability and PM Imran Khan must shed his stubbornness and somebody else from within the party be brought forward as the prime ministerial candidate."
Another school of thought is that the ouster of Imran Khan at this time will further damage Pakistan's economy. The new incumbent would avoid taking hard decisions and avoid putting new taxes which would further ruin the economy of the country. At present it is essential to take hard decisions and impose taxes so that the economical health of the country is improved. The law-and-order situation would also decline and foreign direct investment would further lessen. The terms and conditions of IMF would also become more stringent as government is not enhancing the taxes as recommended by the IMF.
If Imran Khan is not able to get back into the good books of the army, he may resign once the 48th session of the Council of Foreign Ministers of Organisation of Islamic Cooperation (OIC) is over. The situation is fluid but the chances of survival of Imran Khan are remote. Army would select a new person who can be from PTI or from the opposition parties. The man who is the focus of all attention and could be the next to have the blessings of the Army is Shahbaz Sharif PML(N) leader and younger brother of Nawaz Sharif. He may become the prime minister as in past Sharif family has been known to be very close to the Army establishment.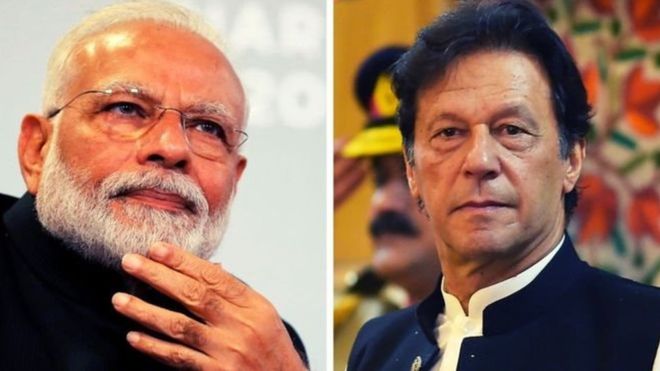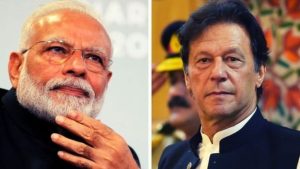 India is watching these developments in Pakistan very keenly as changes in Islamabad will also mean giving a new look to it's Pakistan policy. A hand in glove with Pakistan Army Prime Minister will make India vigilant as strong lessons from the past have taught it to be vary of such a situation. Kargil is not that old a history that India forgets to learn lessons and draw imperative strategic conclusions from it. India has followed a consistent and principled policy towards Pakistan i.e.: in keeping with its "Neighbourhood First Policy", India seeks normal neighbourly relations with Pakistan in an environment free from terror, hostility and violence. India is committed to address issues, But the otherside must also share the same eagerness. So it is an interesting observation time for India and rumblings of change in Islamabad will mean a new policy framework for India.