By Suresh Somu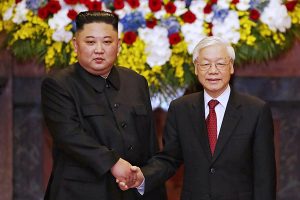 Bangkok. 05 March 2019. Many spinning versions come away from Hanoi after one of the most high-profile diplomatic meeting collapsed in recent years.
There was no winner. There was no loser, too, as US President Donald Trump and North Korean leader Kim Jong Un just couldn't meet eye-to-eye. But some experts believe that Chairman Kim, by standing shoulder-to-shoulder with Mr Trump at a summit that captivated many around the world, will have one sure win: He was able to portray himself to his people and supporters as the charismatic head of a nuclear-armed power, not an international pariah that starves its citizens so it can build nukes and missiles.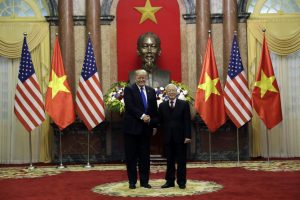 The world was left disappointed as talks between the two high-profiled leaders broke down in a dispute over how much sanctions relief Washington should provide Pyongyang in return for nuclear disarmament steps.
They simply couldn't reconcile on gaps. And despite the collapse on a least successful summit in terms of deliverables and unsigned agreements between the two nations, there may be some take-aways.
THE VIETNAM FACTOR
The thinking of "shelving the past, looking to the future" seems the stance Mr Kim has taken. He was with his top aides to study Vietnam. The former Vietnamese Ambassador to Democratic People's Republic of Korea (DPRK) Duong Chinh Thuc endorsed that Vietnam values its relation with North Korea and wants to develop them.
Vietnam has long-standing diplomatic relations with North Korea, established on Jan 31 1950. Over a period of time, more than 50 high-level delegations (Ministerial level and above), including major visits between the leaders of North Korea and Vietnam. In the early 60s, the Korean Labour Party supported Vietnam revolution and provided substantial economic and military aid.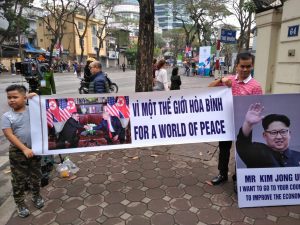 During the revolutionary times, DPRK sent a fighter squadron to back up the revolutionary forces. One could surmise how strong the ties were back then and sixty one years after Chairman Kim II-sung last visited Vietnam, his grandson, Mr Kim has now visited reformed Vietnam. And after Mr Kim's meeting with the country's president and prime minister, he visited a memorial to Vietnamese revolutionary hero Ho Chi Minh where he paid tribute.
So some of the positives have emerged: The traditional friendship and co-operation between Vietnam and North Korea remains rock solid till date. Deputy Prime Minister cum Foreign Minister Pham Binh Minh says that Vietnam is willing to share if asked by DRPK. And the fact that Vietnam was the chosen for the second summit proves Vietnam relevance for North Korea's dire need of economic growth and reforms.
TRUST OF PEOPLE
As Mr Kim stood shoulder-to-shoulder with Mr Trump will have one sure win: He'll continue to garner the trust of his people and touted as a charismatic head of a nuclear-armed power. He could have emerged as a winner from the eyes of the North Koreans. In April 2018, he shifted his focus from nuclear power house to economic reforms at a party congress.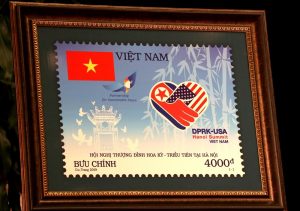 And crucially for his image at home, he stood firm on his demands for the relief of sanctions imposed over a nuclear programme North Korea.
Despite the summit collapse, US President Donald Trump praised Mr Kim as "very sharp" and a "real leader".
The state controlled media stated that Mr Kim and Mr Trump "appreciated that the second meeting in Hanoi offered an important occasion for deepening mutual respect and trust and putting the relations between the two countries on a new stage".
Both leaders reiterated that the relationship was warm and friendly, post summit. That gives a continued level of optimism that next summit is likely to happen. But to begin with, working-level meetings amongst experts between the two nations to address the gaps could be on the table.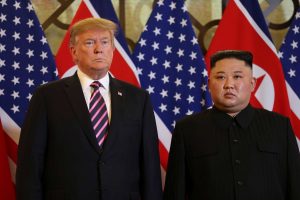 Let's not forget negotiations of such nature can take a long time. To give a sense of perspective, the Iran nuclear deal took more than 10 years. And even trade negotiations could take a decade given the level of complexities involved. So to disarm a rocket man completely is not going to be a walk in the park.
But continued engagement between both countries thorough sustained and progressive talks could well bring light towards the end of the tunnel.
Pictures Courtesy : ABC & ADU