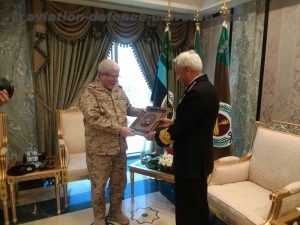 New Delhi, Friday, 09 February 2018: Admiral Sunil Lanba, Chairman, Chiefs of Staff Committee and Chief of the Naval Staff visited Saudi Arabia on a bilateral visit from 04 to 08 February 2018. The visit was aimed at consolidating cooperation between the Armed Forces of both India and Saudi Arabia and also to explore new avenues of defence cooperation.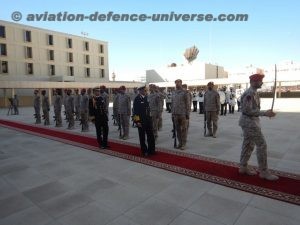 During his visit, the Chairman, Chiefs of Staff Committee and Chief of the Naval Staff held bilateral discussions with His Excellency Mohammad bin Abdullah Al-Aysesh, Deputy Defence Minister, Kingdom of Saudi Arabia, His Excellency General Abdul Rahman bin Saleh Al-Bunyan, Chief of General Staff, Royal Saudi Armed Forces and Vice Admiral Fahd bin Abdulla Al-Ghofaily, Commander, Royal Saudi Naval Forces. He also interacted with the Commanders of the Royal Saudi Arabian Land Forces, Air Forces and Air Defence Forces.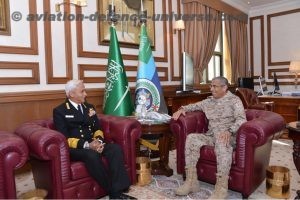 In addition to holding important bilateral discussions, the Admiral visited the Naval Operations Centre, Naval Fire and Rescue School and Western Fleet at Jeddah where he was conducted around the operational facilities, which included a visit to HMS Dammam, an Al-Riyadh class frigate.
India has historical linkages with Saudi Arabia that date back several centuries. The two countries established formal diplomatic relations in 1947. The Defence relationship between India and Saudi Arabia has matured over the years, with the two countries signing a Memorandum of Understanding on Defence Cooperation in February 2014. The Defence Cooperation between the two countries is progressed through the Annual Joint Committee on Defence Cooperation (JCDC) Meeting. The last JCDC Meeting was conducted in New Delhi on 29 November 2017.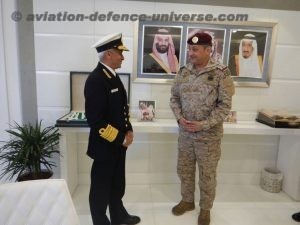 The Indian Navy cooperates with the Royal Saudi Naval Forces on many fronts, which includes training exchanges, Hydrographic cooperation and participation of the Saudi Navy in the annual Admirals' Cup Sailing Regatta, conducted at the Indian Naval Academy at Ezhimala. Warships from Indian Navy have been regularly visiting ports in Saudi Arabia, with Indian Naval ships Mumbai, Trishul and Aditya making port call at Jeddah from 16 to 19 May 2017.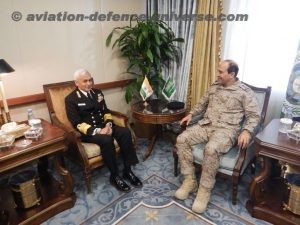 The Indian Army and Air Force also maintain healthy cooperation with the Royal Saudi Army and Air Force. Officers from the Royal Saudi Armed Forces undergo training at various Indian defence training institutes including National Defence Academy, Defence Services Staff College and National Defence College. In addition, officers from the Indian Army and Royal Saudi Army have participated as 'Observers' in select exercises conducted by armies of both countries.