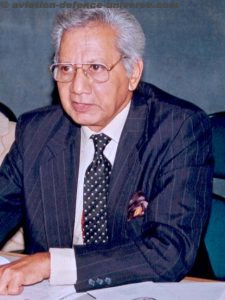 By Cmde. Ranjit B Rai (Retd) 
 New Delhi. 03 December 2022. India's 'Cinderella service' has emerged from its chrysalis and got its act together a little better than its sister services. Much of the credit goes to its compact size, attention to provide intensive training to new and upgrade training to the older lot and an un-ambivalent decision-making at the top. Over the years, the Navy has also reaped the benefits of exposure to foreign Navies in International exercises and adopted the latest technologies from other nations. The Navy has an unclassified doctrine and an ambitious maritime military strategy to guide its strategic outlook and plan its acquisitions to suit its doctrine for war, peace and humanitarian relief. Navy knows a military without a strategy is an illusion. Much credit goes to its pioneers.
This Indian Navy should not forget how it started as it celebrates its 51st Navy Day on 4th December at Vishakhapatnam as per Prime Minister Narendra Modi's laudable policy to celebrate military days outside Delhi. Vishakhapatnam port has also become an important naval base in India's Act East security policy.  India's 6,300 (83mw) nuclear powered submarine INS Arihant and follow on boats will be based in the east for nuclear deterrence. A greenfield   submarine base Varsha is being completed with nuclear facilities from Bhabha Atomic Research Centre (BARC) at Rombilli south of Vishakhapatnam. The second boat Arighat will be commissioned soon. Vishkapatanam and the Andaman islands being developed with a large port in Nicobar are Navy's spring boards in the east.
The proof of the Navy's capability for deterrence came on 14th October 2022. The 6,300 ton INS Arihant (Destroyer of the enemy) carried out a successful launch of a B-05 Submarine Launched Ballistic Missile (SLBM) which is nuclear capable made by Bharat Dynamics Ltd (BDL) Hyderabad. It was a milestone day for India's nuclear deterrence. The missile was fired with pre-planned waypoints by the ship's staff to a predetermined range, and it impacted the target area in the Bay of Bengal with high accuracy, as per official reports. Many nations would have tracked it, including PLA(N) 's Yuan Wang 5, China's missile tracking vessel reported to be in the area.
4th December commemorates the day when fifty years ago, in 1971, in Op Trident, the Navy's three Osa Class missile boats (INS Nipat, Nirghat and Veer) with powerful Rangout radars located the Pakistan Navy ships off Karachi and sunk three (PNS Khaibar, Muhafiz and MV Venus Challenger) and damaged PNS Shajahan with their P-15Styx (Termit) radar homing missiles. The Navy attacked Karachi again on 8th in Op Python. The missile boat INS Vinash sank MV Harmattan and damaged PNS Dacca and re-set the Kemari oil tanks on fire, that by happenstance, four IAF Hunters from Jamnagar had set on fire on 4th December morning.  In that 14-day victorious war the Navy blockaded East and West Pakistan and that hastened the surrender by Gen AAK Naizi and the birth of Bangladesh.  The Navy's unfortunate casualty was the sinking of INS Khukri under late Captain MN Mulla MVrc off Diu on 9th December by L3 torpedoes fired by PNS Hangor, with the loss of 176 sailors and 18 officers.
On Navy Day this year, the missile-armed Eastern Fleet ships and the assets of the Eastern Command will display the Navy's prowess to India's Commander-in-Chief President Droupadi Murmu and Visakhapatnam's public along the Beach Road seafront with Chief of Naval Staff, Admiral Hari Kumar and Vice Admiral Biswajit Dasgupta Flag Officer Commanding-in-Chief Easern Naval Command in attendance.
In the 75 years since independence, India's Navy has grown as a force multiplier for the nation, especially after contributing to the 1971 war. Today, the Navy can build warships, conventional and nuclear submarines, and even an aircraft carrier with high-end technology with incremental Indian content. The Navy has become a powerhouse of cutting-edge and disruptive technologies with opportunities and is a favoured choice as a career for aspirants. The Indian Navy (IN) has had a forward-looking pedigree that it inherited to keep up with the latest technologies and innovation ever since the British and the last British Chief, Adm Stephen Carlill left India in 1958 and Adm Ramdass Katari took over. In Dufferin, he was given the No 1, topped the 1927-31 batch, and joined the Hooghly Pilot Service (they were called The Bengal Tigers) before joining the Royal Indian Navy (RIN). Another Dufferin trainee, Roll no 48 Admiral BS Soman followed him. The role of the Dufferin in the formative years of the Navy till World War broke out in 1939, and the RIN's contribution seems to have been forgotten.
Following the Allies' victory in WW-I, to which the Indian Army contributed much, even losing 85,000 Indian souls in uniform, the number of British mercantile trade and passenger ships plying to Australia, China, and Hong Kong increased. Thus, an urgent need for ab-initio training of Indian Merchant and Naval officers arose. Sir P S Sivaswamy Iyer passed the resolution in the Indian Legislative Assembly, and a committee was formed on 3rd February 1923 under Captain EJ Headlam RIM. Indians on the committee included Samaldas, Jadu Nath Roy of the National Chamber of Commerce, and Narottam Morarji Esq, who went on to set up the Scindia Steam Navigation Co Ltd and MA Master Esq BA LLB as a legal consultant.
From the initial batches from 1930, Adms Ramdass Katari, Roll No. 1 (CNS 1958-62) and BS Soman, Roll No. 48 (CNS 1962-66), JG Nadkarni, Roll No. 774 (CNS 1987-90 of the 1946-48 batch) served as CNSs. Eighteen officers who served in the war became illustrious Admirals.  They were SG Karmarkar MBE, Roll No. 6; BS Baswani, Roll No. 43; A Chakraverti, Roll No. 65; Jai Shankar, Roll No. 150; N Krishnan DSC, Roll No 233; BA Samson, Roll No 287; VA Kamath, Roll No. 295; Inder Singh, Roll No. 318; SH Sarma, Roll No. 344; KL Kulkarni, Roll No. 316; SC Kapadia, Roll No. 442; Kirpal Singh, Roll No. 465; EJ Kuruvilla, Roll No. 480; RKS Ghandhi, Roll No. 572, MP Awati, Roll No. 638 and Tony Jain Roll No. 897. They were among the pioneers and need to be remembered on Navy Day, Shan No  Varuna.
(Cmde Ranjit B Rai former DNO and DNI of Indian Navy & is Curator of New Delhi's only Maritime Museum at C 443 Defence Colony allows free entry to bring about Sea Mindedness.)