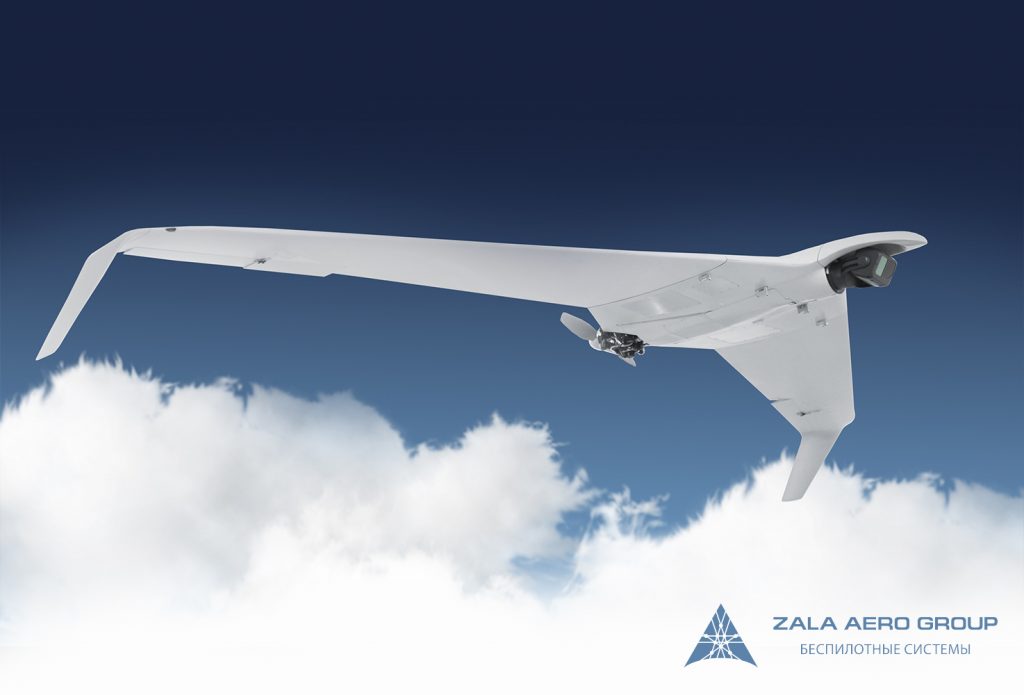 Zhukovsky, Moscow. 25 July 2021. The first Russian drone with a hybrid power plant attracted a lot of attention at MAKS-2021. The unmanned aerial vehicle ZALA 421-16E5G is one of the new products that was demonstrated for the first time at the Zala Aero stand (part of the Kalashnikov Group of Companies).
The aircraft is designed for aerial monitoring on long routes, which makes it indispensable for use in the oil and gas sector. The first samples are already in operation at the facilities of the fuel and energy complex.
It can stay in the air for more than 12 hours, cover distances of over 1200 kilometers, and conduct aerial monitoring at a distance of over 100 kilometers.
Low acoustic signature of the drone is achieved due to the ability to work in silent mode on a buffer battery. This mode can last up to 1 hour, and the battery recharge time in the air is only 2 hours.
ZALA 421-16E5G is adapted to operate in complete radio silence in areas with a difficult radio situation at a distance of up to 500 kilometers from the launch point. The "video navigation" function allows you not to lose sight of the drone even in the absence of signals from satellite navigation systems.
The drone is equipped with a combined target load with two thermal imagers, a video camera with 60x magnification. The video stream is broadcast in HD format (1280 * 720), so the operator of the ground station can view the streaming image in great detail.
Compact folding design provides an easy assembly of the device and quick start – no more than 120 seconds. In the full configuration, the complex weighs only 3.5 kg, so you can start it from your hands. Such a drone can be controlled by 1 person: the set includes a functional manual controller, which allows you to work with the device even from a moving vehicle. The unmanned complex can hold out in the air for more than 30 minutes. Built-in indication allows you to track the battery charge and predict the remaining flight time.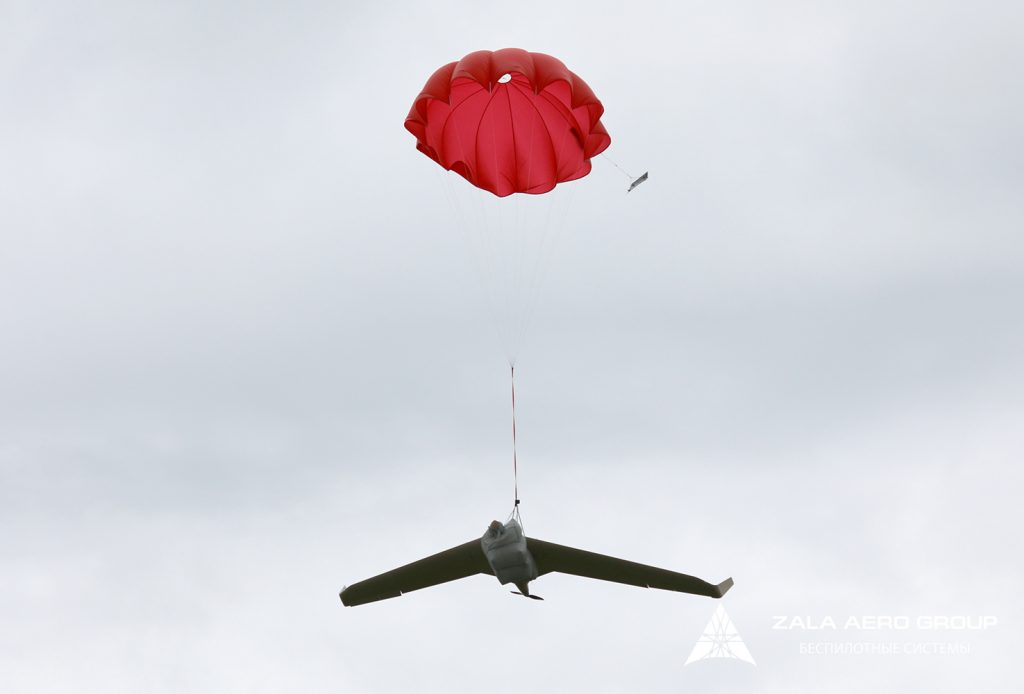 ZALA 421-24 has low acoustic and visual signature. The standard receiving and transmitting antenna can be supplemented with a remote antenna, which will allow you not to lose communication with the drone in mountainous areas. The onboard computer is capable of transmitting and broadcasting a large amount of information during the flight through a duplicated noise-proof channel, which guarantees the confidentiality of materials. The efficiency of aviation monitoring is significantly increased by the autonomous operation of neural networks.
The drone is equipped with a three-axis gyro-stabilized camera payload. It allows you to hold and track the target, as well as record and transmit video in HD quality even at 10x magnification. This allows ZALA 421-24 to be used when solving problems related to mapping, conducting observation and patrol flights, monitoring the situation in case of emergencies.