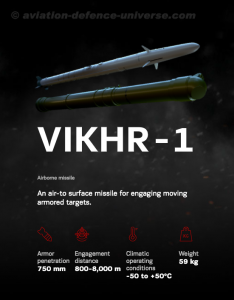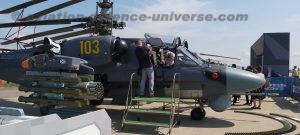 Zhukovsky, Moscow. 23 July 2021. The Kalashnikov group of companies continues to work on adapting the Vikhr aircraft-based guided missiles for use on various carriers.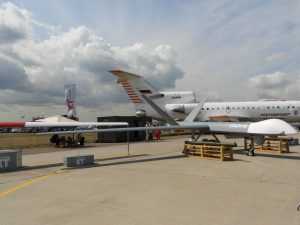 Initially, the Vikhr-1 rocket was created and passed state tests for use in the armament of Ka-50 helicopters. In 2018, special flight tests were completed for the use of the Vortex on Ka-52 helicopters.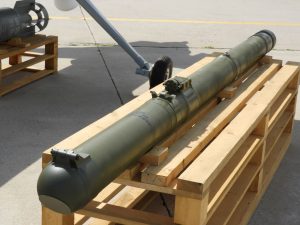 At the moment, Kalashnikov specialists are considering the possibility of adapting the Vortex for use on the latest MI-28NE, MI-35P helicopters, as well as on Orion-E unmanned aerial vehicles.
The Vikhr-1 guided missile was first presented at the Army-2020 international military-technical forum. "Whirlwind" is capable of hitting targets at a distance of 10 kilometers, its speed is over 600 meters per second. The tandem cumulative warhead of the missile penetrates 750 millimeters of homogeneous armor behind ERA.
The Kalashnikov group has delivered the Vikhr-1 guided missiles to the Ministry of Defence of the Russian Federation ahead of schedule, scheduled for delivery in 2021.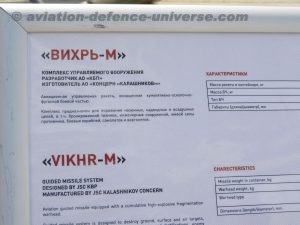 The missiles were fully shipped to the Ministry of Defence ahead of schedule under the state defense order for 2021. Before being handed over to the Ministry of Defence, the missiles of this batch passed flight tests, during which the full compliance of the transferred products with the customer's requirements was confirmed.
Vikhr-1 air-to-surface guided missiles are designed to destroy moving armoured vehicles, enemy fortifications, and low-speed air targets. The maximum firing range is up to 8 km, while launches can be carried out from an altitude of up to 4000 metres. The missile carriers are Ka-52 Alligator reconnaissance and attack helicopters.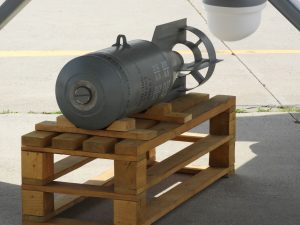 The Kalashnikov Group is a leading Russian manufacturer of automatic and sniper combat firearms, guided artillery munitions, and a wide range of high-accuracy weapons. Kalashnikov is a powerhouse of the Russian weapon industry, producing about 95% of all small arms in the country. Special-purpose military and civilian systems are also manufactured at the Kalashnikov Group facilities, including remote-controlled combat modules, unmanned aerial vehicles, multi-functional special-purpose boats, and aerospace products. The Kalashnikov Group exports its products to more than 27 countries around the world.