Ho Chi Minh City. 07 October 2020. Vietjet celebrates the increase of its flight network frequency with a special promotion offering up to 50% off Deluxe ticket fares to promote post Covid-19 travels.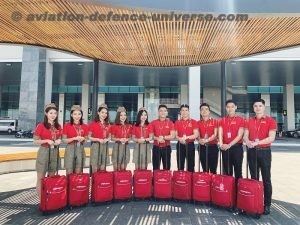 Accordingly, the airline increases flight frequency of several domestic routes including Ho Chi Minh City – Phu Quoc/ Da Lat/ Nha Trang and Hanoi – Phu Quoc / Da Lat / Nha Trang / Can Tho. Also, the routes from Ho Chi Minh City and Hanoi to Hue, Da Nang, Vinh, Thanh Hoa, Hai Phong are also put into full capacity to bring passengers maximum travel choices for the coming year-end tourist season
The Ho Chi Minh City – Ha Noi route, connecting the two largest cities in Vietnam, particularly has also been increased to 25 return flights per day at the best time frames, stable flight times and using modern aircraft to best serve the people and tourists.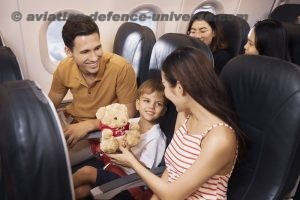 On this occasion, from October 7 to October 9, 2020, passengers who enter the code "DELUXE" when booking on the website www.vietjetair.com and Vietjet Air mobile app will receive a 50% discount on Deluxe fares () on all domestic flights. The flight period is from October 10, 2020 to December 31, 2021 (*).
The brand-new Deluxe fare offers convenience, flexibility and simplicity with useful utility packages and unlimited change possibilities. At the same time, Vietjet upgrades and adds business privileges for SkyBoss fare such as luxury lounges, private hotline, flight care programs, etc.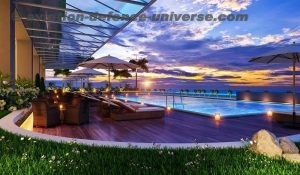 Especially, Vietjet passengers can also use the code "DELUXE" to experience 5-star hotels and resorts across the country such as Furama Resort Da Nang, L'Alya Ninh Van Bay, Ariyana SmartCondotel Nha Trang, Republic Plaza, etc. with only half price () when making a reservation as long as the length of stay is appropriate with the flight itinerary (**).
Payment can be easily made with Vietjet SkyClub, Visa/ MasterCard/ AMEX/ JCB/ KCP/ UnionPay cards; or with any ATM card issued by 34 Vietnamese banks and registered with internet banking.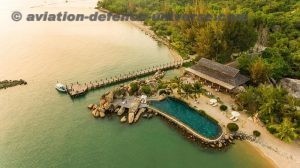 Hurry up and grab your tickets right away to enjoy this Autumn and plan your Spring travel everywhere in Vietnam. Nothing is better than enjoying unique culinary culture and going to attractive destinations such as Da Lat, Ha Long, Hanoi, Hue, Hoi An or the world's most beautiful beaches in Nha Trang, Phu Quoc, etc. with your beloved ones.
All Vietjet flights are in accordance with all global supreme standards and recommendations from authorities, the World Health Organization (WHO) and the International Air Transport Association (IATA) in order to ensure the health and safety for passengers, flight crews and the community.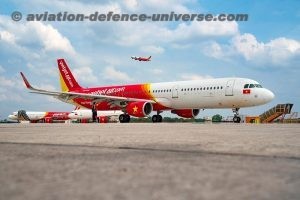 In the context that localities across the country have good control of the pandemic, Vietjet pioneers in supporting the local economic recovery through a reasonable, flexible fare product system; diverse and convenient flight options; and tourism promotion programs in conjunction with reputable and quality partners.