Ho Chi Minh City. 29 September 2020 . Vietjet has introduced the all-you-can-fly SkyBoss Power Pass, offering passengers unlimited domestic flights using all privileges of the Skyboss services.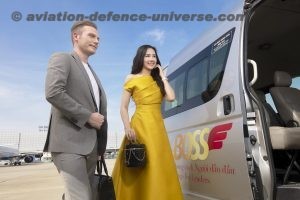 The Skyboss Power Pass is now available for purchase at a flat rate of only VND68,999,000 (approx. US$2,970) (*) at www.vietjetair.com or https://powerpass.vietjetair.com/. Holders of the Skyboss Power Pass can fly throughout Vietnam making use of all Skyboss services from now until September 30, 2021, including the national holidays.
To celebrate the launch, the airline runs a special promotion offering a direct discount of 50% for the first 50 purchases of the Skyboss Power Pass. The pass holders can then book their SkyBoss flights across 50 routes in Vietnam in just 3 hours before their scheduled departure time.
SkyBoss passengers are served at priority counters and entrances with a private car chauffeur service to the aircraft. Passengers can also enjoy free 10kg carry-on luggage, 30kg checked luggage and one golf club set under 15kg; priority security check and immigration; VIP lounge at all airports; free flow of in-flight food & beverages together with SkyBoss Flight Care insurance and other exclusive programs.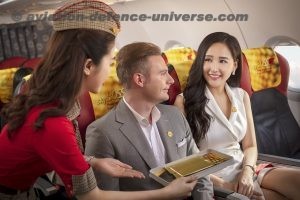 To ensure the health of the community and to prevent the pandemic, Vietjet has been strengthening the coordination of disease prevention, strictly controlling health check procedures for passengers and crews before and after each flight, following required medical regulations, etc. All Vietjet flights are in accordance with all global supreme standards and recommendations from authorities, the World Health Organization (WHO) and the International Air Transport Association (IATA) in order to ensure the health and safety for passengers, flight crews and the community.