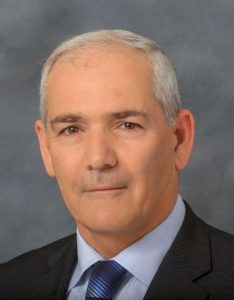 Zur Igal, Israel. 19 April 2019. UVision Air Ltd announces the appointment of Major General (Res.) Avi Mizrachi as its new CEO.
UVision's Chairman Yair Ramati, commented, "We congratulate M.G. Mizrachi on this appointment.M.G. Mizrachi takes on this leadership role during a period of growth and expansion of the company, and we have full trust in his ability to continue this momentum and lead the company to further technological heights and business successes.
M.G. Mizrachi joins UVision after a 35 years of service in the Israel Defense Forces , in which he held a number of senior positions, including the Head of the Logistics Directorate, the Chief of the Ground Forces, and the Head of the IDF Central Command. After his retirement from the IDF, he served as E.V.P of International Marketing at Elbit Systems.
"We would like to thank the current CEO, Mr. Noam Levitt who led the Company since 2015 for his excellent leadership for the past four years, during which time UVision has shown significant growth and has become a leading company in the field of loitering munition. Mr. Levitt will continue to serve in an executive role devoting his talent and energy to the success of the Company. We wish Mr. Levitt much success in his future role".