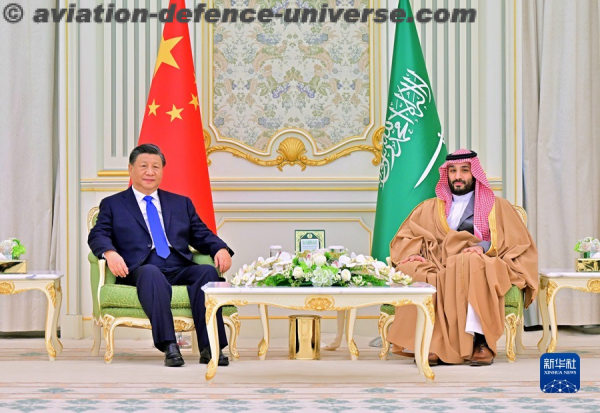 Does this friendship effect India?
By Jai Kumar Verma
New Delhi. 22 December: Political history was being made with diplomacy, when earlier this month, Chinese President Xi Jinping met King Salman bin Abdulaziz Al Saud of Saudi Arabia at Riyadh's al-Yamamah Palace. The camaraderie between the two leaders visible during this three-day visit, is significant from several angles and has many connotations for the nations of the world.
The timing of the visit is important as the relations between Saudi Arabia and US are presently at their lowest ebb. Xi was on a state visit at the invitation of King Salman and Saudi Arabia accorded him a red-carpet welcome filled with pomp and show. On the other hand, when US President Joe Biden visited Saudi Arabia in September this year, his reception was very tepid. Is their more to read between the lines, as far as the oil rich Saudi Arabia is all smiles with this new found friend China?
The two heads of state co-signed in person the comprehensive strategic partnership agreement between the People's Republic of China and the Kingdom of Saudi Arabia and agreed to take turns to host biennial meetings between the heads of state of the two countries. They also signed 34 bilateral agreements. But the story did not begin in Riyadh but started earlier with the cross-border RMB payment which has played an important role in boosting trade between China and Arab states and is also a telling snapshot of trade and investment facilitation between both sides.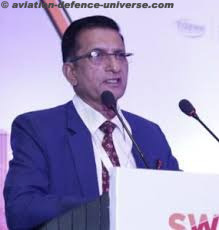 Over the past decade, China-Arab states economic and trade cooperation has scaled new heights. China is Arab states' biggest trading partner. In 2021, China's FDI stock in Arab states hit $23 billion, a 2.6 times increase over 10 years. The trade volume topped $330.3 billion, 1.5 times more than 10 years ago. In the first three quarters of 2022, China-Arab states trade reached $319.295 billion, up 35.28 percent year on year and close to the total of the whole year of 2021.
During his trip to Saudi Arabia, President Xi Jinping expressed China's hope to level up trade, investment and financial cooperation and expand cooperation in such areas as e-commerce and digital economy with Saudi Arabia. "We are confident that this visit will boost sustained, solid progress in China-Saudi Arabia cooperation for mutual benefits of higher quality and at a deeper level," he said.
All this also rings a bell that the cancellation of Saudi Crown Prince and Prime Minister Mohammad bin Salman's (MBS) planned visit to India in November because of "scheduling issues" was genuine or Saudi Arabia did not want to annoy China with its advancement of relationship with India.
What happened to the stable ties between US and Saudi Arabia? The rift seemingly started when Joe Biden during his election campaign in 2020 continuously criticised Saudi Arabia especially MBS. In his election speech Biden threated that he would make Saudi Arabia a "pariah" nation. These statements created deep anger and animosity in Riyadh, particularly MBS took these statements against him. Saudi Arabia has also not increased its oil production although Biden requested during his visit. US was also constantly criticising Saudi Arabia on human rights issues.
Historically Riyadh has been close to Washington DC as Saudi Arabia is biggest exporter of oil and US profoundly depends on Saudi oil to fulfil its energy requirements. Riyadh is a key ally of Washington in the Middle East. But slowly and steadily Riyadh is changing its strategy. It wants to become member of Shanghai Cooperation Organisation (SCO) and wants to inculcate close relations with China too. This visit by the Chinese President is of significance.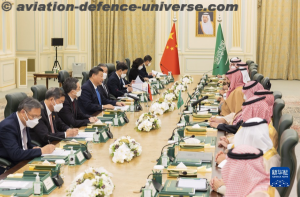 The economic ties between Riyadh and Beijing are strengthening rapidly. At present China is the biggest trading partner of Saudi Arabia. In 2021 the bilateral trade between both these countries was $87.3 billion and Chinese exports to Saudi Arabia were $30.3 billion, while Saudi Arabia exported goods worth $57 billion. The major export from Riyadh was of Petroleum, Oils and Lubricants (POL). Riyadh is Beijing's top oil supplier as it accounts for 17% of Chinese oil imports. The recent agreements were of about $30 billion and cover diverse fields including energy agreements on hydrogen. These agreements are according to MBS aspiring economic reform agenda part of vision 2030. These agreements cover varied fields including green energy, information technology, petrochemical project, cloud services, transport logistics, housing development, medical industries etc. Riyadh desires that China should bring technology in Saudi Arabia while Beijing wants that Riyadh should support its Belt and Road Initiative (BRI).
Both countries are jointly working on several major infrastructure projects. In last 20 years China invested about $106 billion in Saudi Arabia and Riyadh has also invested large amount in China. State-owned Saudi oil giant Aramco opened refineries in China and in early 2022 decided to invest $10 billion in building a refinery and petrochemical complex in China. Beijing is also constructing a high-speed railway between Mecca and Medina.
The defence ties are also growing between both the countries. Beijing is supplying drones, air defence system and other weapon systems to Saudi Arabia. Both countries have performed joint military exercises and there are reports that the defence cooperation between both the countries would enhance.  Saudi Arabia and China are also planning to replace dollar with Yuan, if it materialises it would be a big setback to US.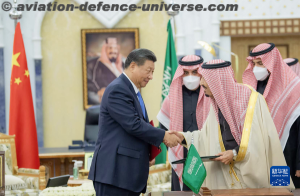 US has strong military presence in Saudi Arabia and other Arab countries. It sells weapons to these countries and have naval bases in Middle Eastern countries. US presence in this unstable area assures the production of oil. Riyadh faces big security threat from Iran as well as its surrogate Libya.
Saudi Arabia's trade with US is decreasing rapidly as Riyadh is diversifying its trade but its dependence on US for its security would continue. Beijing and Moscow both have close relations with Tehran while Iran is Saudi Arabia's main foe. Hence it cannot depend on China or Russia. Both Riyadh and Washington DC has close relationship and both need each other for economic and regional stability. Saudi Arabia gets support from the lone super power which has the most powerful defence forces.
China wants to enhance its influence in Middle East as Russia has to exit from the area. Beijing which has close relations with Iran may try to minimise the differences between Saudi Arabia and Iran. Although it would be difficult as both countries view each other with suspicion. The rift between Shia and Sunni has also considerably enhanced.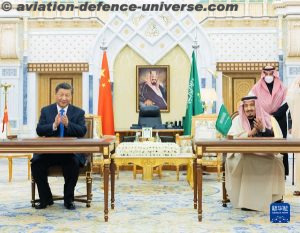 Analysts claim that now Riyadh does not want to depend exclusively on US as Saudis realised that US is not a reliable partner. US response was lukewarm when Shia militia attacked Saudi Arabia's main refinery. US support was half-hearted against Iran and their Yemeni proxies when they threatened Saudi Arabia, while US made a great fuss on human right violations in Saudi Arabia. Saudis also mention that US left Afghanistan unprotected and within a very short time Taliban captured Kabul.
Israel which is the closest ally of US also became close to Saudi Arabia and other Middle Eastern countries. Israel can be helpful to Saudi Arabia to counter Iran. Saudi Arabia is the biggest buyer of US armaments from a decade. In US Saudi relationship, security, oil, and strategy are important and human rights may not be the decisive factor. Hence China and Russia would not be a substitute of US in near future. Nonetheless US has to understand the feeling and sentiments of Saudi monarchs.
In the current visit of Xi both countries have signed bilateral agreements on IT sector while India has much more expertise in IT sector but Saudi authorities preferred China more than India. Delhi should also be cautious as China and Pakistan are all weather friends and both have animosities against India. Pakistan has brotherly ties with Saudi Arabia and several times when Pakistan was in trouble Riyadh rescued Islamabad financially. At present Pakistan's retired army chief General Raheel Sharif is the commander-in-chief of the Islamic Military Counter Terrorism Coalition which is a 41-nation alliance of Muslim countries. The headquarter of the force is in Riyadh and Saudi security forces also utilise the expertise of General Sharif.
Pakistan Prime Minister Shahbaz Sharif met MBS in Sharm El Sheikh Egypt before MBS postponed his visit to India. In the meeting on the sidelines of the Conference of Parties (COP 27) Sharif assured full cooperation from Pakistan and mentioned that both Saudi Arabia and Pakistan being Muslim countries are very important for each other.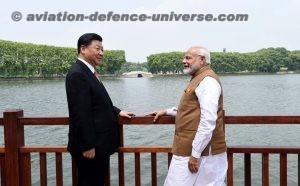 Delhi should be careful as its two rivals are getting closer to Saudi Arabia with which India also has close relations. India imports large quantity of oil from Saudi Arabia. About 1.54 million Indians are working in Saudi Arabia and they are sending precious foreign exchange to India. Saudi Arabia conferred its highest civilian award to Prime Minister Modi. MBS in his last visit to India in February 2019 announced an investment of $100 billion in several fields including infrastructure, energy, mining, agriculture etc. Saudi Arabia is second largest oil supplier to India. China's rising influence in Middle Eastern countries may create a security risk to India as Beijing has already established a military base in Djibouti in 2017.
The larger picture appears that two of India's adversaries are coming closer to Saudi Arabia which is an important source of energy as well as India's strategic partner in West Asia. This axis which appears innocuous at this juncture may prove difficult for Delhi at a later stage.
(Jai Kumar Verma is a Delhi-based strategic analyst and Life member of United Services Institute of India and member of Manohar Parrikar Institute for Defence Studies and Analyses. The views in the article are solely the author's. He can be contacted at [email protected])