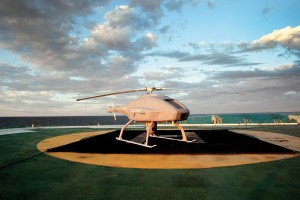 NewDelhi. March 23rd 2016. UMS SKELDAR, a world leader in the design and manufacture of both vertical take-off and landing (VTOL) and fixed wing high-endurance unmanned aerial vehicles (UAVs), has extended its manufacturing capabilities as a part of its wider strategic growth plan for 2016 and beyond. The facility, which is located in Linköping in Sweden, was officially opened on Wednesday March 23rd with an event bringing together key executives from UMS SKELDAR and core partner organisations.
According to Jakob Baumann, CEO of UMS SKELDAR: "Following the landmark agreement between UMS Aero and Saab, it made complete sense for UMS SKELDAR to open this facility under its own brand, not only because of the ease by which we are able to integrate the manufacturing expertise from Saab for the SKELDAR, but also to add the capability of organising demonstration flights close by." Baumann points to the fact that Sweden offers full maritime and land demonstration areas, adding to the logic of a twin production strategy.
"The opening of our production plant in Sweden adds significant expertise to our growing business," explains David Willems, Business Development Director for UMS SKELDAR. "Integrating the SKELDAR into our portfolio of fixed wing and rotary wing platforms is a core objective for us, and one that will take off now we have manufacturing capabilities in Sweden. Add on the ability to carry out maritime and land flight demonstrations, and we have a complete package of capabilities covering everything we need to take our business forwards through 2016 and beyond."
Following the creation of this joint venture business overnight, UMS SKELDAR became Europe's only provider of both Rotary and Fixed Wing platforms. Headquartered near Basel in Switzerland and employing upwards of 50 employees across the Globe, the company provides a total solutions capability globally, including development, manufacturing, testing, training, consultancy, maintenance, managed services and finance options (incorporating purchase/leasing and lease purchase).