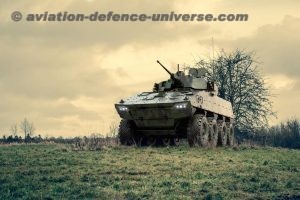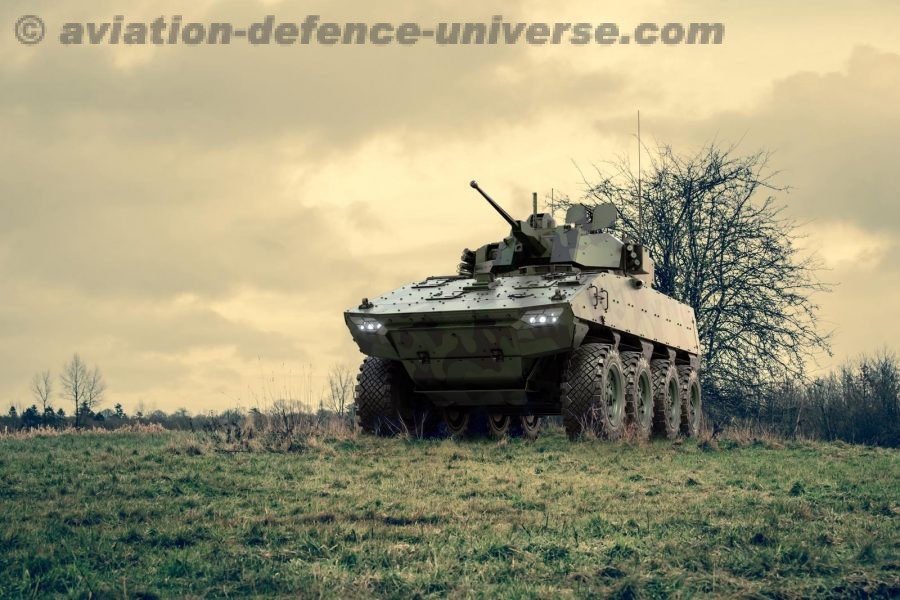 New Delhi. 30 September 2020. The Nexter Group is exhibiting at HEMUS alongside Belgian industrialist John Cockerill Defense (JCD). The two partners share the same stand and are presenting a mock-up of a joint product: Nexter's VBCI 8×8, on which JCD's 30mm 3030 turret is integrated. This project concretizes the cooperation recently initiated with Belgium that could serve as a model in Europe. The Motorized Capability Program (CaMo), notified to Nexter in 2019, plans to supply the Land component of the elgian army with 382 GRIFFON multi-role armored personnel carriers (MPCVs) and 60 JAGUAR armored reconnaissance and combat vehicles (EBRCs). The intergovernmental agreement signed between France and Belgium seals a strategic alliance for the two armies, but also a long-term partnership for manufacturers in both countries.
The Nexter Group is represented at the HEMUS trade show by three of its subsidiaries, Nexter Systems, Nexter Robotics and Nexter Munitions: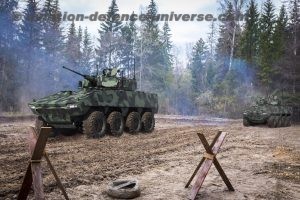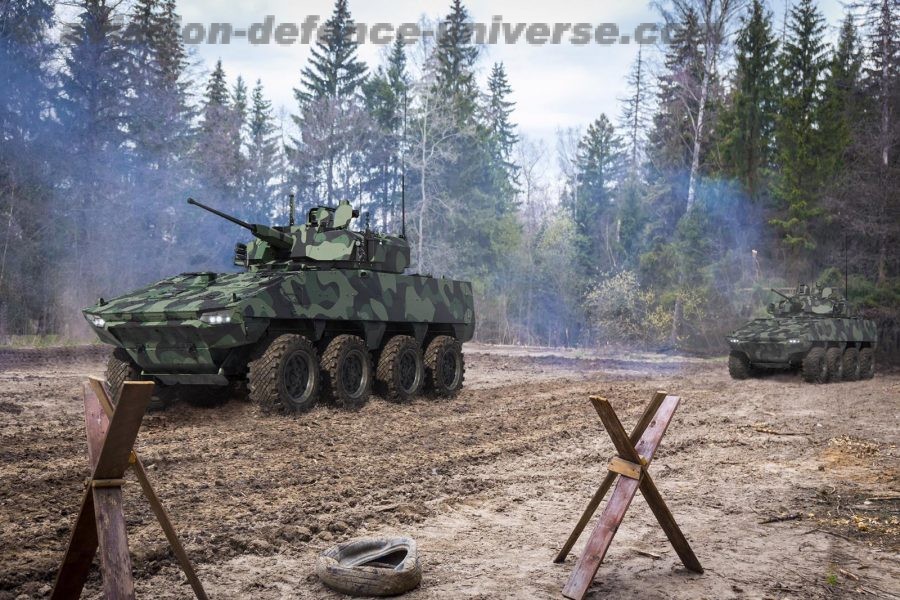 Nexter Systems will unveil several mock-ups on the stand. The VBCI 3030 benefits jointly from Nexter's know-how in terms of armored vehicles and integration, as well as JCD's expertise in the field of turrets. In recent years, the VBCI has been successfully used by the French army in most theaters of operation (Afghanistan, Sahel, Central African Republic).
A version of the 6×6 TITUS armored vehicle integrates a Nexter ARX20 turret. Two models of the CAESAR self-propelled howitzer are also presentedone with 6×6 mobility and the other with 8×8 mobility. Due to its combat experience – the longest and most varied in the 52-caliber class – the CAESAR enjoys an excellent reputation. The CAESAR is thus a benchmark in the international artillery field: recently, Denmark and Morocco selected it to renew their fire support capabilities.
The robots of the Nerva range with their different modules are demonstrated by the Nexter Robotics teams around the stand. The French Armament Procurement Agency (DGA) conducted an experiment on these micro-robots, which was concluded in 2019 with the order of 56 units as part of the SCORPION program.
Nexter is exhibiting several of its ammunition, ranging from 20 to 155mm. In the field of artillery, Nexter is presenting the family of 155mm "LU" shells (explosives, smoke, illuminants) and the BONUS intelligent shell that equip many NATO armies. The stand also features medium-caliber ammunition, 81mm and 120mm mortars and 76mm naval ammunition.
Finally, three medium-caliber Nexter models of turret are on display: the SH20 and the NC621 pod for aeronautical use, and the Narwhal for naval use. These mounts are used in about sixty countries.