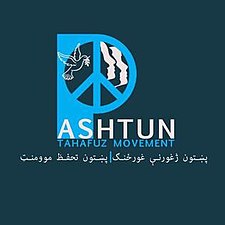 By JK Verma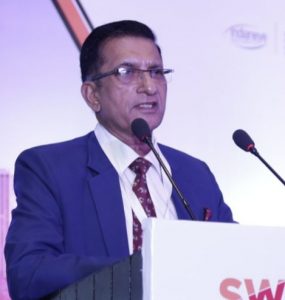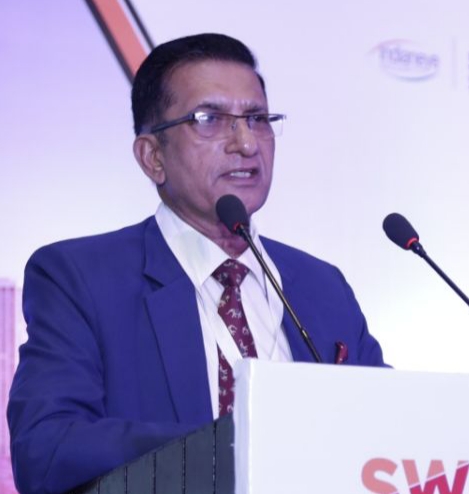 New Delhi. 28 July 2021. The Punjabi dominated Pakistan's 'deep state' is infamous for suppressing any dissension by other nationalities of the country. The military junta had not taken any lesson from the secession of East Pakistan now Bangladesh where it used brute force to suppress the Bengalis. Although all nationalities in Pakistan, except Punjabis, are facing exploitation and few of them would like to secede but their numerical strength is less. Pashtuns with 40 million people outnumber all other nationalities except Sindhis. Mohajirs are 16 million, Balochis are seven million while Saraikis, Hindkowans are much less in number. Pashtuns are about 42 percent of Afghanistan population and also more than a lakh in Iran.
The leaders of Pashtun movement allege that the Pakistan army is involved in human right abuses, kidnapping, extra judicial killings, and there are large number of missing Pashtuns. The Pashtuns also claim that they are the targets of both Taliban as well as of the security forces. Pashtuns are harassed at check posts as well as in their daily lives. Security forces have laid down landmines in their areas which make their lives vulnerable.
The demand for an independent Pakhtoonistan is older than Pakistan. In 1947 Abdul Ghaffar Khan (popularly known as Seemant Gandhi), the Chief Minister Khan Abdul Jabbar Khan and Khudai Khidmatgars boycotted the referendum as there was no option for the independent Pakhtoonistan.
The Pashtun leaders claim that army is systematically persecuting Pashtuns under various operations including Zarb-e-Azb which was multiyear operation. Hence in 2018 Pashtun Tahafuz (Protection) Movement (PTM) was born, which demands that a commission should be constituted to investigate about the extrajudicial killings and about disappeared Pashtuns. The PTM leaders also mention that the army support Tehreek-e-Taliban Pakistan (TTP) which are known as Pakistani Taliban. There was a secret deal between army and TTP under which TTP militants were allowed to return to tribal areas after Zarb-e-Azab. Hence an important slogan of PTM was that uniform is behind the terrorism. The movement was initiated by eight students in May 2014 in Dera Ismail Khan and they demanded for the removal of landmines from Waziristan, Federally Administered Tribal Areas (FATA) and other places.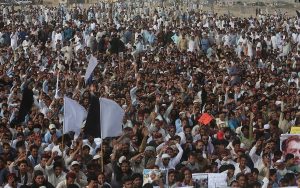 The PTM also launched justice movement in November 2018 to protest against the abduction and murder of Tahir Dawar. The PTM demanded that the cold-blooded murder of Dawar may be investigated by international agency as they doubted the honesty of Pakistan government. Again, in February 2019 and in May 2020 the outfit launched agitations as its leaders Arman Loni and Arif Wazir were killed. The army used brute force and resorted to the firing on 25 May 2019 in which 13 PTM supporters were killed while more than 25 were injured. The PTM organised demonstrations in Bajaur, Quetta, Wanna, Lahore, Swat, Karachi, Dera Ismail, Peshawar, Bannu, Tank, Mirashah, Loralai, Charsadda, Chaman, Islamabad and other places.
Nevertheless, deep state alleges that the activities of PTM are against Pakistani constitution but PTM leaders assert that the activities of the group are within the constitution and their two leaders namely Ali Wazir and Mohsin Dawar were elected as parliamentarians in 2018 elections.
The army crushes the PTM with iron hand because it challenges the integrity and authority of army. Generally, Pakistan army is not criticised as army projects itself as the saviour of the country and above the criticism.
The deep state also suppress PTM mercilessly as it feels that it is arousing ethnic allegiance which would threaten Pakistan's basic unifying concept i.e., religion or Islamic identity of the country. Bangladesh was created due to Bengali ethnicity and Baloch are also fighting for a separate country. But deep state is more worried about Pashtun movement than Baluch secessionists because Pashtuns have close ethnic ties with Pashtuns of Afghanistan. The Inter Services Intelligence (ISI) considers that by helping Taliban they also weaken Pashtun movement.
The activities of PTM are not covered in national media, T.V and newspapers are prohibited to cover the mass rallies of PTM or to publish their demands. As PTM activities are not covered in media PTM uses social media especially twitter, Facebook, WhatsApp, and YouTube to publicise their views, policies and to spread the messages of their leaders. In twitter Pashteen raised issues about the missing persons, killing of lawyers in Quetta and about other human right violations. Pashteen also contact international media and apprise them about the gross human right violations done by Pakistan military on Pashtuns. The PTM has massive support among the silent majority of Pashtuns, liberal lawyers, and social activists. Bilawal Bhutto Zardari of Pakistan People's Party also supported the PTM. Prime Minister Imran Khan did not criticise the PTM but under pressure from army it has not spoken in favour of the movement.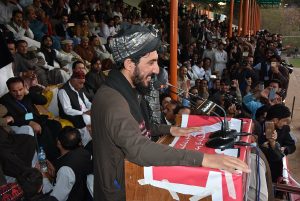 Manzoor Pashteen Chairman of PTM and a human right activist who is fighting for the rights of Pashtuns was arrested several times but the security forces have to release him as there were protests on his arrest in the country. Pashteen has large following among Pashtuns and according to few, Pashteen is like Nelson Mandela for Pashtuns. The movement launched by PTM would continue and it cannot be repressed, as the grievances of Pashtuns are genuine and the movement has a devoted, honest, and charismatic leader like Manzoor Pashteen.
PTM, which has followers outside Pakistan, has also demonstrated in United States as well as in European countries against the inhuman atrocities committed by Pakistan army on the innocent protesters. They also claim that deep state is resorting to all types of brutalities on peaceful demonstrators under the garb of Covid-19. The PTM followers claim that ISI agents were behind the death of Sajid Hussain editor of Balochistan Times residing in Sweden. PTM also asserts that Pakistani dissidents who were forced to live outside country because of their safety are also worried as ISI agents are killing the dissenters.
The deep state considers Pashtun movement and PTM leader Manzoor Pashteen as great dangers to the solidarity and integrity of Pakistan. Although security forces tried to deter him and other leaders of PTM but these threats did not work and Pashteen and his party colleagues continued with their protests and demonstrations. Pashteen remained undeterred and mentioned that the security forces can kill him but the movement would continue.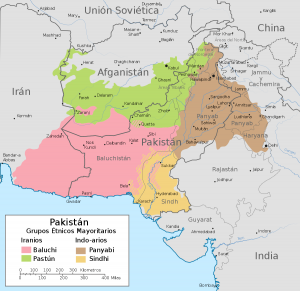 Pakistan watchers feel that the deep state is not able to control the Pashtun movement as their demands are genuine hence, they are trying to defame the movement by claiming that it is a terrorist movement which is supported by Afghanistan and Pakistan's strongest rival India. The previous Director General of the Inter-Services Public Relations (ISPR) Asif Ghafoor alleged that PTM receives financial assistance from Indian and Afghan intelligences services. Pakistan army is blaming India and Afghanistan as they are not able to face the movement launched by PTM. Army protrude that Islam and Urdu language unite Pakistan and it overlooks the ethnic and linguistic diversity in the country. It is the reason that if any ethnic minority like Baloch, Pashtun or Bengali raise demand for the political rights or economic development it is considered as the challenge to the basic idea of Pakistan.
The breakup of Pakistan and creation of Bangladesh was projected as the handiwork of India and the fundamentalists in Pakistan want to take the revenge by creating Khalistan. The deep state is blaming India for assistance to PTM with ulterior motive of discrediting the movement. The deep state has no proof of foreign involvement and the mammoth gathering at several places indicates that the movement is indigenous and it has mass support. The Pashtuns were treated as second class citizens in their own country and the innumerable atrocities committed by army have united them against the oppressive rule.
The deep state should be careful and try to accept the genuine demands of PTM as the movement has potential to develop as Afghanistan does not accept Durand Line and the demand of greater Pakhtoonistan is an old demand. Sindhis, Balochis and Muhajirs are already raising demands for an independent country hence the army should not use repressive methods as it can be counterproductive. Blaming foreign powers without any solid proof will be disadvantageous and will lower the credibility of the government.
(Jai Kumar Verma is a Delhi-based strategic analyst and member of United Services Institute of India and Institute for Defence Studies and Analyses. The views in the article are solely the author's.)