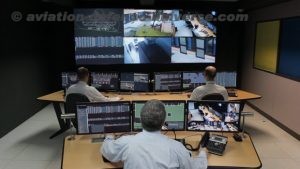 France. 20 June 2019. Thales will provide Geneva Airport with a supervision platform for its Airport Operation Center by 2020. With 17.7 million passengers in 2018, and connections to 148 destinations operated by 57 airlines, Geneva Airport is taking steps to modernize its operations by centralizing supervision and improving situational awareness.
Thales has been awarded a contract by Geneva Airport to deliver a centralized supervision system designed to gather and analyse operational data and so detect any irregularities in real-time.
With 17.7 million passengers in 2018 and more expected in the future, Geneva Airport is planning to modernize its infrastructure and operations.
In selecting an innovative, scalable Thales solution, the goal of the airport is to benefit from a centralized supervision system to improve coordination by facilitating decision-making under both normal and degraded operating conditions, improving the airport's overall operational efficiency.