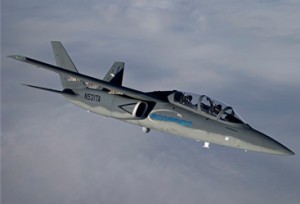 New Delhi. 22 March, 2016. Textron Air Land will display its Scorpion jet and special mission products at the forthcoming Defexpo India 2016, the ninth in the series of biennial Land, Naval and Internal Homeland Security Systems Exhibition which will be held at Naqueri Quitol in Quepem Taluka of South Goa, India from 28th to 31st March 2016.
Today's best air forces face many complex challenges. One of which is a strong need for affordable, high performance trainers capable of migrating tasks from costly advanced fighters. There is also an insatiable demand for persistent, flexible intelligence, surveillance and reconnaissance (ISR) platforms delivering critical information and the ability to act on information in real time to meet defense needs.
Traditionally, these missions have yielded immensely expensive, increasingly complex fleets of aircraft straining national budgets and driving ever-increasing manpower requirements. The Textron Airland Scorpion shatters that paradigm. Using commercial practices, leading edge design technologies, and the world-class workforce and facilities of Textron Aviation, the Scorpion raced from concept to first flight in just 23 months.
The Textron AirLand Scorpion is a bold new direction for tactical combat aircraft. The team continues to demonstrate flexibility and adaptability and will fly the first production conforming Scorpion this summer. Come see Textron AirLand now for an introduction to the Scorpion.