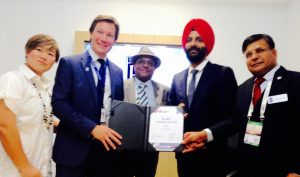 Yelahanka,Bangalore. 21 February 2019. Rolls Royce will support regional airline Star Air with its TotalCare® long-term service support for the Rolls-Royce engines on the current two aircraft and for the expansion of the fleet in the coming year.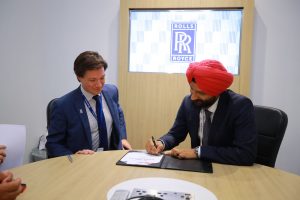 Justin Mills, Vice President (Customers) – Civil Aerospace for Rolls-Royce, added: "We are absolutely thrilled that Star Air has chosen TotalCare® from Rolls-Royce as they pioneer exciting new regional routes in India. TotalCare® is our premier aftermarket offering, and this together with our AE 3007 engines, will be a winning combination for Star Air. We expect to build on this opportunity to strengthen our presence in India."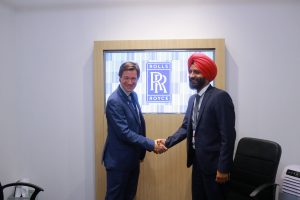 Star Air as the first commercial Indian operator of the Embraer ERJ 145 aircraft, powered by the company's AE 3007 engine. The AE 3007 entered into service in 1995 and has accumulated more than 55 million flying hours in operation on the ERJ family of regional jets and in excess of 46 million engine cycles. It has proven itself as an efficient and low-noise engine which provides best in-class economics and best value through life.
Captain Simran Singh Tiwana, Star Air's Chief Executive Officer, said: "As a rapidly growing airline, it is key that we meet customers' demands for the best travel experience through providing the best product and service offerings at the right price. By partnering with Rolls-Royce and signing onto the TotalCare® engine service package, we will maximise engine reliability to ensure excellence in delivery."