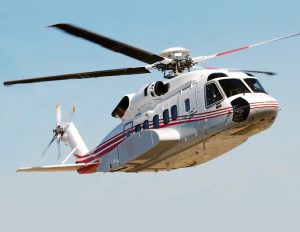 New Delhi. Sikorsky, a Lockheed Martin company, is ready to build a fleet of Head of State helicopters for the Indian Government.
"Sikorsky will be and is ready to respond to a request for proposals whenever the Indian Government issues an RFI/RFP," said
Air Vice Marshall Arvind Walia (Retd), Sikorsky's regional executive for India & South Asia.
Ten Heads of State worldwide currently fly in S-92® aircraft, predominantly across Asia and the Middle East.
"The S-92
cabin interior can be customized in a manner uniquely reflective of India's cultural heritage," said Walia.
To be really effective, a VVIP helicopter also serves as a place to productively conduct business while airborne.
"We have found that Head of State customers flying our S-92 helicopters want a mobile office," said Walia.
"A
seamless transition from ground to air is an important and integral part of the VVIP transport experience."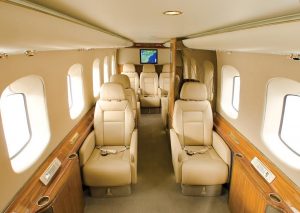 Walia summarized the following attributes about the S-92 VVIP platform:
Safety first —
Sikorsky's paramount priority is flight safety. In addition to building the S-92 aircraft with a flaw tolerant design, Sikorsky has collected Health and Usage Monitoring Systems (HUMS) data from each aircraft since 2004. Advanced HUMS analysis combined with operator maintenance data has significantly reduced maintenance costs, and enhanced safety by enabling Sikorsky to identify potential issues across the worldwide fleet.
One million flight hours —
The worldwide fleet of 275 operational S-92 helicopters reached the one millionth flight hour mark during 2016. While only seven percent of those hours were flown in VIP/Executive/Head of State configurations, the accomplishment nonetheless reflects high confidence in the platform by S-92 operators.
Spacious, quiet cabin —
The 6-ft (1.83 m) high ceiling offers true stand-up headroom inside the 6-ft(1.83 m) wide x 20-ft long (6.096 m ) environmentally controlled cabin. Active vibration suppressors and acoustic technology render a quiet and comfortable cabin, and allow a smooth ride for 9-11 seated passengers.
24/7 Customer Support
— Sikorsky's state-of-the-art Customer Care Center in Connecticut, USA, provides around-the-clock support to facilitate keeping customer helicopters available for flight. Sikorsky's globally deployed Field Service Representatives and Mobile Repair Teams enable mission availability through rapid response.
Said Walia: "Sikorsky VVIP helicopters are designed to provide safe and reliable transport for Heads of State and other dignitaries. We consistently receive positive feedback in that regard."