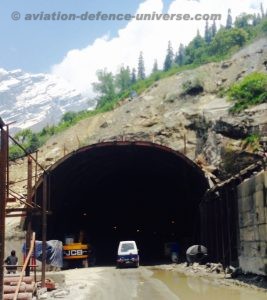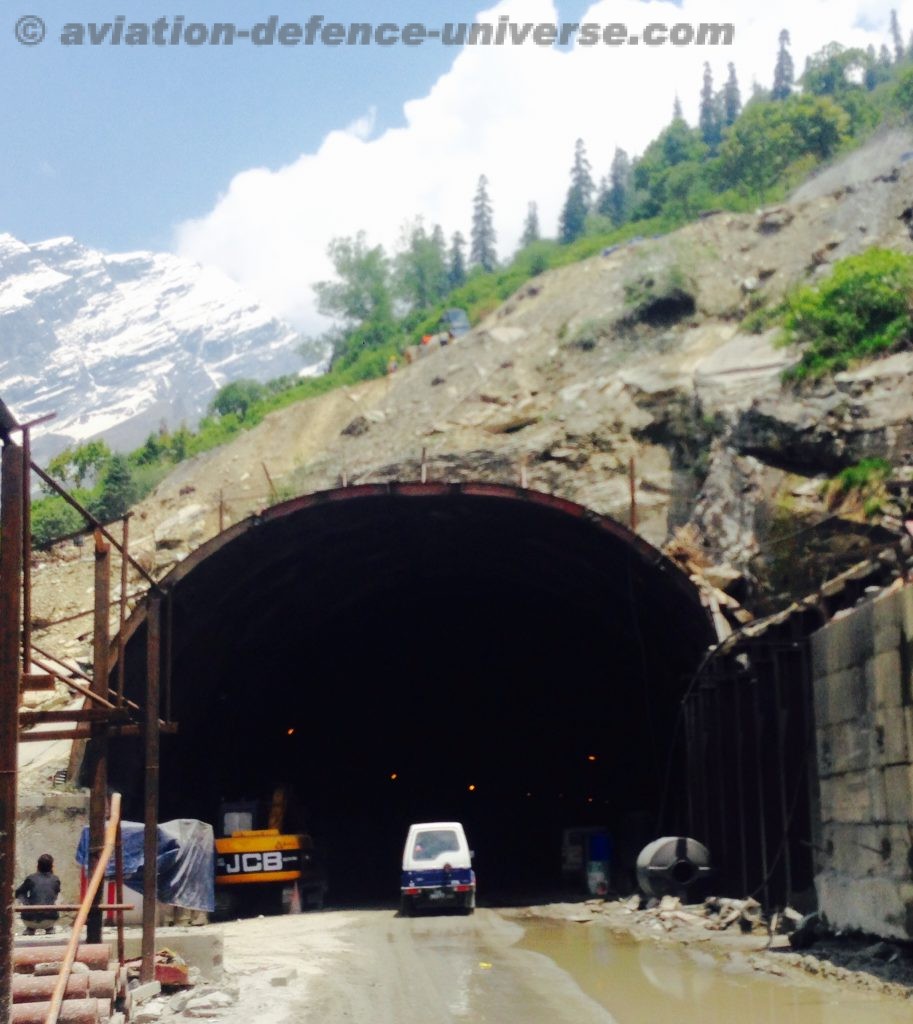 By Brig. Vijay Atray
Manali. 02 June 2018. Was it not after independence that a discussion took place in Indian Parliament as to why should we deploy troops and other resources to retain Ladakh – a cold desert of no consequence which was retorted by stating 'should we chop off a bald head – on the same analogy! It is recorded that the discussion came to an end and today we are not only guarding Ladakh but also the highest battlefield of the world – Siachen, at a considerable cost and life of brave Indian soldiers.
There are two routes which are vital to feed military supplies into the sub-sector west (facing Aksai Chin) and the Siachen Glacier namely Manali -Rohtang–Keylong –Leh route and Shrinagar-Zoji La –Dras- Kargil –Leh route. Both the Axes ( Shrinagar -Leh and Manali -Leh )remain closed from October / November  depending upon the quantum of snowfall during winter and are opened sometimes during May by the arduous efforts of brave Border Roads Organisation personnel. Construction of a 14 km long tunnel under Zoji La pass has been planned. PM Narendra Modi laid foundation stone of a tunnel to pass through Zojila Pass last month to keep Srinagar – Leh route open throughout the year. However, it may take many years before this happens.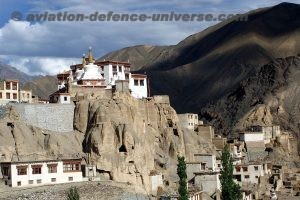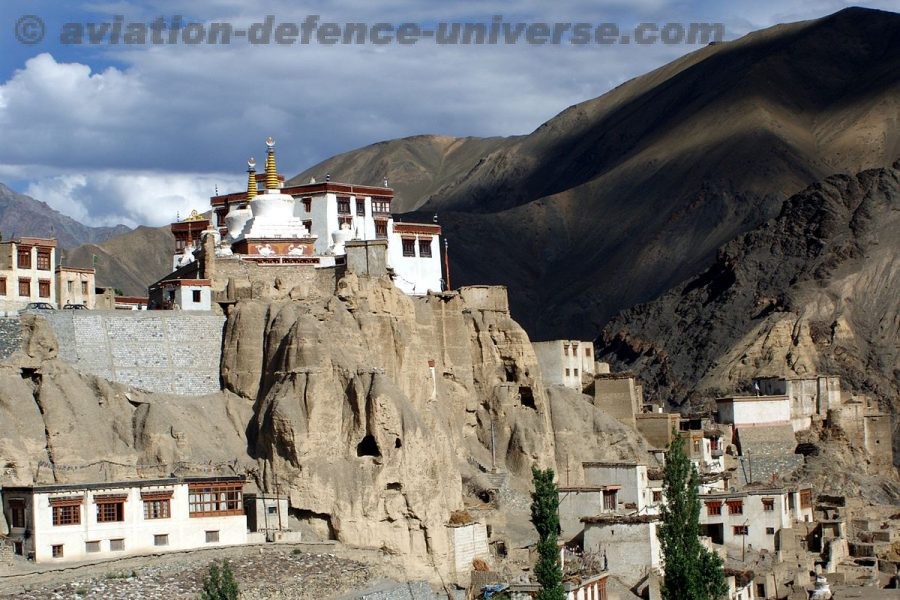 Similar is the story of Manali –Rohtang-Keylong -Leh route. The Rohtang Pass receives heavy snowfall and blizzards during winter months and is open for road traffic for only four months in a year. The tunnel will keep the highway open during the winter.  Rohtang tunnel is not exactly under Rohtang pass; it is slightly west of the pass and situated in the Pir Panjal ranges, in Manali, Himachal Pradesh. The southern end (portal) of the tunnel is reached by turning left at Palchan, 10 km north of Manali on the way to Rohtang pass or about 40 km before Rohtang pass. After crossing Solang village, Dhundi is reached after 10 km. The south end of the tunnel is just north of Dhundi across the Beas River. The northern end of the tunnel meets the existing Leh–Manali Highway near Teling village about 10 km west of Gramphu which is the first village after Rohtang Pass on the existing highway.It is expected to reduce the distance between Manali and Keylong by about 60 km .The tunnel is at an elevation of 3,100 metres (10,171 ft) whereas the Rohtang Pass is at an elevation of 3,978 metres (13,051 ft) and 51 km (32 mi) from Manali.
Afcons, in a joint venture with Strabag AG, is constructing this world's longest motorable tunnel .
When completed, the 8.8 km (5.5 mi) long  ,10 meter wide two way tunnel is also set to become the world' longest tunnel at an altitude above 3,000 m or 10,000 ft. The nearest in comparison to the Rohtang Tunnel would be the Anzob Tunnel in Tajikistan (length 5 km (3.1 mi), altitude 3,372 metres (11,063 ft)), Khojak Rail tunnel near Quetta in Pakistan (length 3.9 km, altitude 3,912m), Salang Tunnel in the Hindu Kush mountains in Afghanistan (length 2.6 km, altitude 3,400m) and the Eisenhower–Johnson Memorial Tunnel in the United States (length 2.73 km (1.7 mi), altitude 3,401 m (11,158 ft)).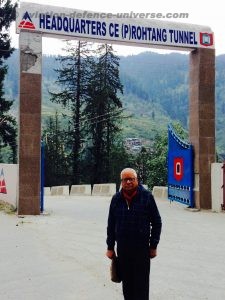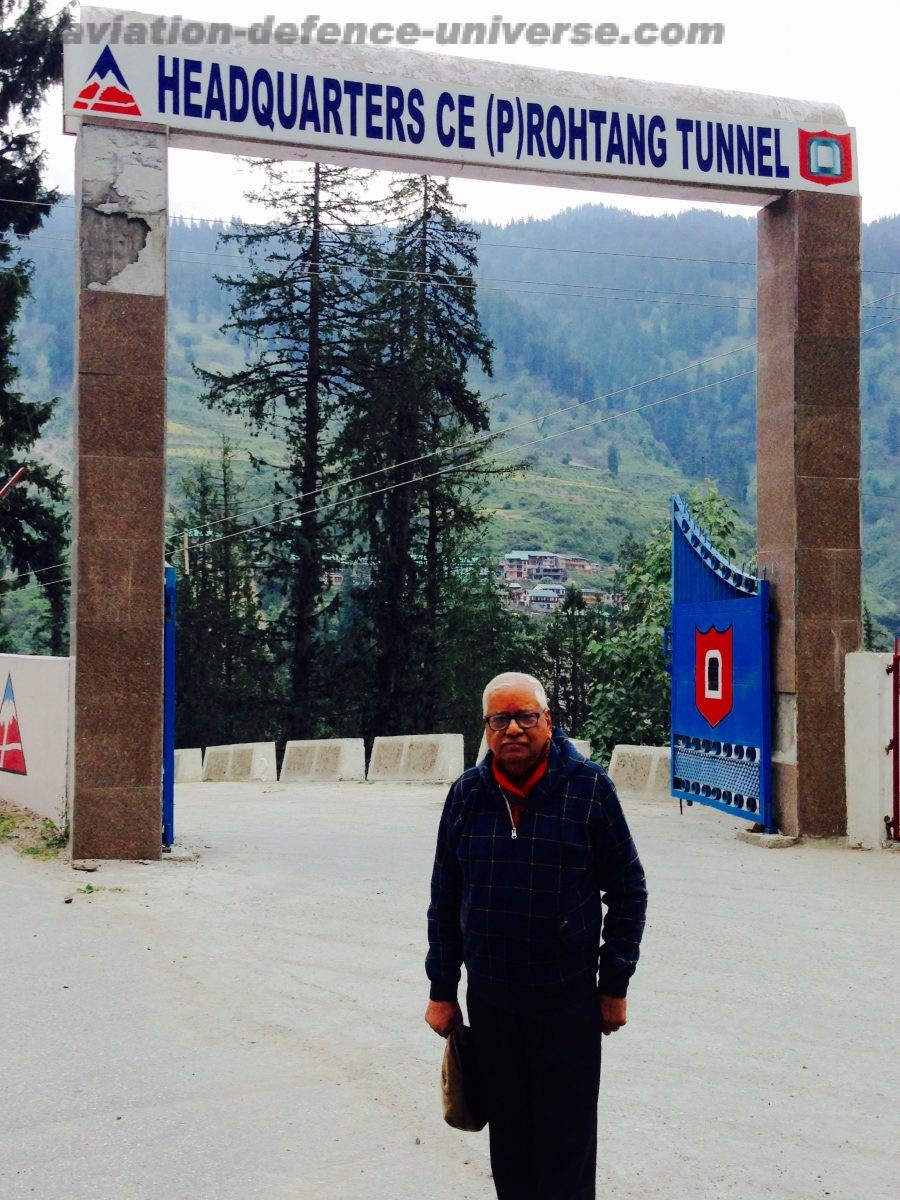 The 85 km distance from Manali to Keylong on the other side of Rohtang Pass is usually covered by vehicles in about five to six hours, without counting the long hours of traffic jams on the hilly route. The same distance would now be covered in less than half-an-hour through the tunnel and without traffic snarls. Keylong would be just 25 km from the North Portal of the tunnel. Its foundation stone was laid on 28 June 2010. As of October 2013, a little more than 4 km of the tunnel had been dug. However, about 30 m portion of the roof of the tunnel collapsed towards the north portal on 17 October 2013 and the digging had to be stopped. As on 13 October 2017 both ends of the tunnel met. The Defence Minister, Nirmala Sithraman, visited the site on 15 October 2017.
As on 22 November 2017, it was decided to allow patients to be carried through the under-construction tunnel only in the gravest of emergency when the helicopter service was not available and not to allow civilians to enter the tunnel before completion due to risks of falling rocks, lack of oxygen in the tunnel as ventilation system was yet to be installed, etc. and likely interruption in construction work due to presence of civilians.
The tunnel may be fully opened for general traffic by end 2019 after detailed work of laying concrete road, security points, fire safety, complete ventilation and telephone booths at regular intervals is completed.
The Rohtang Pass Highway Tunnel will significantly reduce travel time between Manali and Lahaul-Spiti and would provide all year connectivity to Lahaul Spiti.  However,the envisaged opening of Rohtang Tunnel does not make the axis open for 365 days in a year. It is because on this route there are three more passes namely Baralacha La, Lachung La and Tanglang La which also need tunneling before it happens. There is an alternate to this which is to explore the feasibility of a tunnel through Shinku La – or the erstwhile Zorawar Route via Lama Yaru to Leh. It would be short in length, avoid the above mentioned three passes and may perhaps be the quickest way to keep Manali – Leh route open round the year. The gains are many, to name a few, reduction in fuel consumption, saving in time to reach Leh and employment of disgruntled youth of J&K.
The option of Shinku La Tunnel needs serious consideration to enhance the confidence level of troops and its economic advantage. This would secure Ladakh logistically ,in an earliest time frame as against the other options discussed above.