New Delhi. 03 July 2019. 12 mountaineers on their attempt to climb Mount Nanda Devi East were on an expedition in Pithoragarh District since 13 May, 2019 onwards in high Himalayas in Kumaon.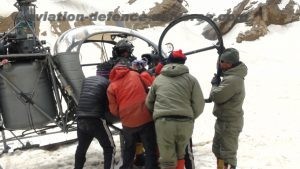 On 30 May, 2019, the District Administration got a SOS call. ITBP was requested to search for 8 mountaineers who were reported missing since 26 May, 2019 while attempting a summit on an unnamed peak near Nanda Devi East.
In the rescue efforts thereon, remaining 4 mountaineers were airlifted from Nanda Devi base camp on 1 June, 2019 who were part of the 12 member team and been taken to 14th Battalion ITBP. –
1) Zachary Quain
2) Ian Wade
3) Kate Armstrong
4) Mark Thomas
Few bodies were seen by aerial recce by Indian Air Force on 3 June, 2019. Heli operations were attempted with the help of Indian Air Force, but due to terrain, weather and wind conditions, same was not successful.
After this, ITBP with the help of District Administration, Pithoragarh started the search operation from 14 June onwards by establishing base camps towards the incident site.
Sh S S Deswal, DG ITBP briefed the ITBP team in Pithoragarh before launch of this high risk mission. The ITBP had launched search operation on 14 June, 2019 from Pithoragarh to search these missing mountaineers in which 4 were British, 2 were Americans, and 1 each from Australia and India.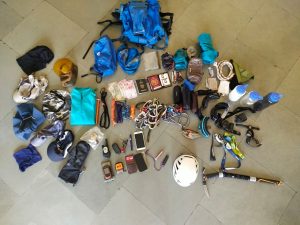 Names of missing 8 mountaineers in Nanda Devi East expedition from 25th May, 2019 were- Martin Moran- Expedition Leader, John Mclaren, Rupert Whewell and Richard Payne (All from UK), Anthony Sudekum and Ronald Beimel (From the US), Ruth McCance from Australia, and Chetan Pandey of the Indian Mountaineering Foundation- Indian Liason Officer.
In this very difficult search operation in high Himalayas, Indo Tibetan border Police (ITBP) mountaineers have recovered seven dead bodies out of the remaining 8 missing mountaineers near an unnamed peak near Nanda Devi East, District Pithoragarh in Uttarakhand on 23rd June 2019.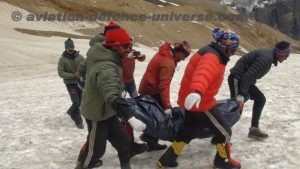 These seven recovered bodies include of a women mountaineer also. The team tried to search for 8th body also but due to terrain, altitude and weather limitations, the same has not been found yet. These bodies were traced at an altitude of appx 18000 feet near the peak.
After acclimatization, the ITBP mountaineers reached to the site through technical climbing as the terrain conditions were very difficult due to steep gradient, snow accumulation and wind conditions.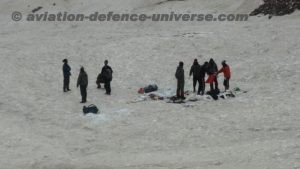 Firstly, the recovered dead bodies have been retrieved and taken to a nearby safe site on 22 June, 2019. It was tried that the bodies can be airlifted from this place, but air lifting efforts again failed due to the attitude limitations.
After air recce on 29 and 30 June, 2019 with Indian Air Force Choppers, it was decided to take the bodies to a lower altitude first manually so that they can be air lifted from here.
ITBP's mission- 'Daredevils' ended after dead bodies handed over to District Administration Pithoragarh.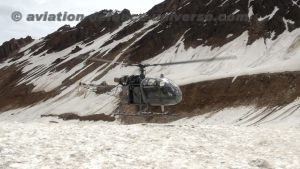 ITBP mountaineers with more than 11 hours of efforts, managed to take 4 bodies from 17, 850 ft to the highest point of the ridge 18,900 ft from where they can be taken further to Base Camp 1 Helipad (15, 250 ft). All bodies were taken to Base Camp 1 temporary Helipad- 15,250 ft on 2nd July.
Bodies will be further airlifted to Munsyari and further to Pithoragarh from 3 July onwards if weather permits. The operation is taking time as ITBP has been taking all precautions with best mountaineering skills and trying to take utmost care while carrying the bodies with dignity and honor.