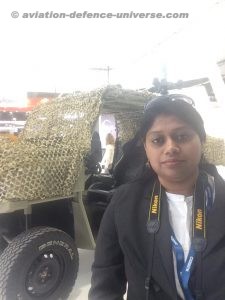 Paris. 11 june 2018. Safran Electronics & Defense is showcasing its latest innovative solutions in optronics and inertial navigation .
As a key contributor to major defense programs, Safran Electronics & Defense will display innovative systems and equipment for intelligence gathering, decision-aid, protection, mobility and high-precision engagement. These solutions call on the company's proven expertise in differentiating technologies for navigation, optronics, electronics and safety-critical software.
Artillery, Infantry, Armored vehicles, Paseo, UAV, Airborne Optronics, Military aircraft and Weapons and missiles are all on display.