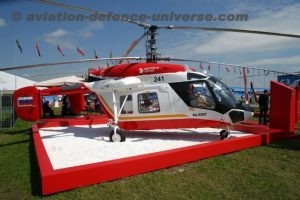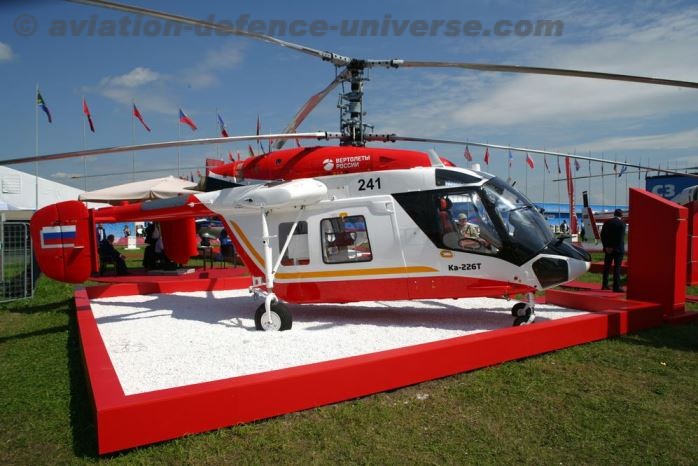 Moscow. 10 April 2018. Russian Helicopters Holding Company (part of Rostec State Corporation) will hold negotiations related to the after-sales support of Russian helicopters operated in India within the framework of international military and technical exhibition, Defexpo 2018.
Currently, medium utility helicopters of Mi-8/17 type, as well as heavy Mi-26, attack Mi-25, as well as ship-based Ka-25, Ka-28 and Ka-31 are operated in India. The total fleet of Russian-made helicopters in India constitutes about 400 units.
The models of light utility Ka-226T helicopter, which are going to be produced at the Russian and Indian joint venture, as well as an advanced Mi-171A2 helicopter in offshore configuration, will be presented at the exposition of the Holding Company at Defexpo 2018. In November 2017, Russian Helicopters concluded a contract with Vectra Group for the supply of Mi-171A2 utility helicopter in 2018. And the agreement envisages an option for the purchase of another helicopter of this type.
"During the negotiations we are planning to pay special attention to the issues of after-sales support, repair and modernization of earlier supplied helicopters in India, we are planning to sign several documents related to this topic. Moreover, an implementation of a joint project – a Russian and Indian Joint Venture for the assembly of Ka-226T registered in May 2017 – will be discussed. A ship-based Ka-226T helicopter, which, as we believe, may also be assembled at the facilities of the JV, will be presented for our partners.
Light utility Ka-226T helicopter, featuring a coaxial main rotor system, with the maximum take-off weight of 3.6 tons is capable of transporting up to 1 ton of payload. Ka-226T may be equipped with a transport cabin, which allows transporting up to 6 people, or modules fitted with special equipment. Improved performance of Ka-226T helicopter, environmental friendliness, cost effectiveness, state-of-the-art avionics suite and additional flight safety solutions make this helicopter one of the best in its class.
More than 80 modifications have been introduced in the design of Mi-171A2 helicopter as compared to the baseline model. The helicopter is powered by VK-2500PS-03 engines (civil version of the engines installed on Mi-28 combat helicopters) with FADEC system. A new rotor system is one of the most important distinctive features of the Mi-171A2 as compared to Mi-8/Mi-17 helicopters. The helicopter is equipped with more efficient X-shape tail rotor and a new main rotor with all-composite blades of improved aerodynamic design. Therefore, the aerodynamics facilitated the increase of the thrust of the main rotor of Mi-171A2 more than by 700 kg, which had a positive impact on the whole range of flight performance.