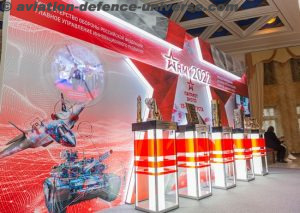 Moscow. 13 August 2022. More than 1000 participants of the solemn event dedicated to the Defender of the Fatherland Day visited today the thematic exposition of the International military-technical forum ARMY-2022, deployed in the Central Academic Theater of the Russian Army.
During the exhibition, information materials were presented on the development of the forum, its main results and key indicators for the period from 2015 to the present, as well as on the features and conditions of participation in the ARMY forum this year.
In addition, the guests of the event had the opportunity to get acquainted with the awards and prizes awarded to the winners and laureates in various categories of the forum.
During the exhibition, an open registration of guests for the upcoming forum was held. More than 160 people have registered as participants of the upcoming event in August.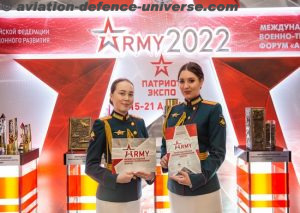 Traditionally, the ARMY forum will be held at the Patriot Convention and Exhibition Center, the Alabino training ground and Kubinka airfield, as well as in military districts and the Northern Fleet.
The eighth International Military-Technical Forum ARMY will be held from August 15 to 21, 2022.
For seven years, the ARMY forum has been demonstrating consistently high indicators. The unique format of the Forum combines various thematic exhibitions, a dynamic display of the capabilities of military equipment, an extensive scientific and business program, a variety of protocol and cultural and leisure activities of a military-patriotic orientation.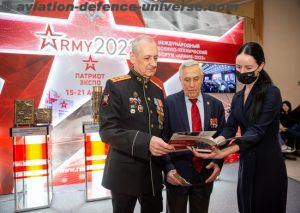 One of the features of the Forum this year will be the holding of online broadcasts of events on open topics of the scientific and business program on the Internet.
At the same time, the dominant topics on the agenda of business events will be artificial intelligence technologies, as well as the diversification of the Russian defence industry. This approach will ensure that a significant number of representatives of the scientific and business community are involved in the issues under discussion, and will increase interest in the Forum from Internet users and the blogosphere.