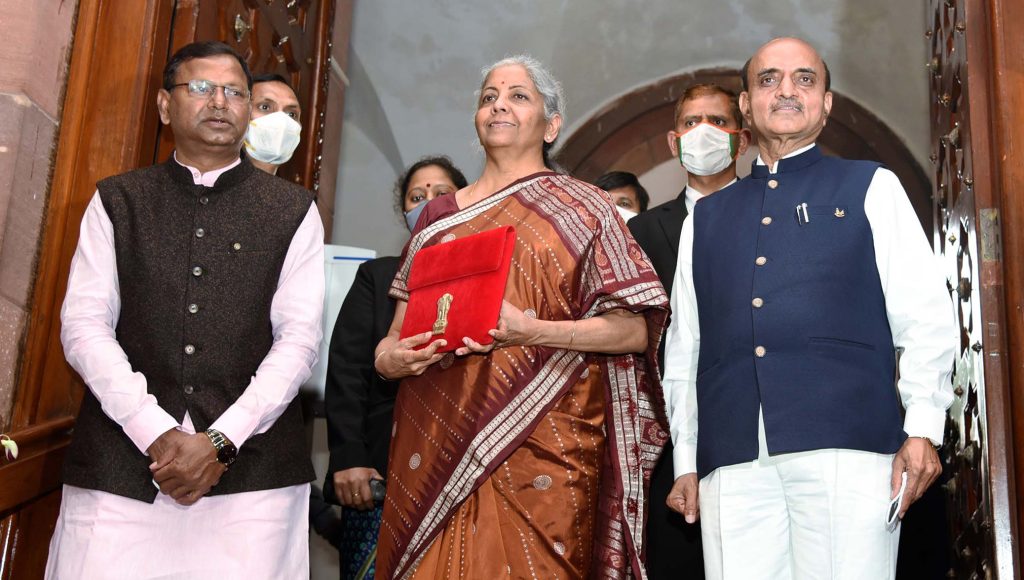 By Ranjit B Rai

New Delhi. 03 February 2021. On 1st February Finance Minister Shrimati Sitharaman a former Defence Minister, whilst sipping coconut juice and electral, eloquently presented her fourth consecutive 2022-23 National Finance Bill in Parliament which has Defence Estimates of Rs 5,25166.15Lac Crore(Appx $ 60 billion). This is around 2.1 % of the estimated National GDP of around $ 2.7 Trillion with an accent this year, on naval spending. India's GDP has dipped due to the Covid pandemic, and India's Defence budget is around 16% of the Government's expenditure, but the Government is optimistic that India is back on a growth path, and revised estimates if needed will be provided as in the past.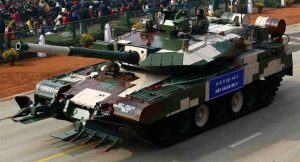 The inking of the $ 355 Million deal to export the Brahmos missiles for the Philippines Navy's Marines to guard its waters, as India's largest defence export order was announced just before the budget. It has the underpinnings of more exports which will boost exporting defence companies and Public Sector Defence manufacturers' bottom lines. The $ 5 Billion Brahmos Aerospace Ltd is owned by DRDO, where Russia is a 49% partner.
The total capital outlay 2022-23 this year for the Armed Forces is Rs1.52 lakh Crore—a 12.82 per cent increase from the capital budget of Rs 1.35 lac Crore allocated last year 2021-22. In the previous financial year, the Navy's capital budget was Rs 33,253.55 Crore, but its revised estimates last year were hiked to Rs 46,021.54 Crore, given Navy's high pace of spending and cost overruns due to Covid and on building of ships, submarines and the aircraft carrier Vikrant to be commissioned on 15th August. It needs noting the Navy had a total expenditure of Rs 41,666.76 Crore in the last financial year so it had to be increased this year.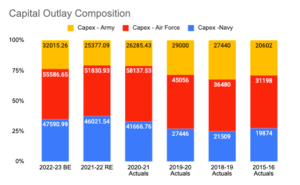 The Navy spent the highest of its capital funds at around 90 per cent last year and this year's budget lays emphasis on naval spending to enhance India's capabilities in the Indian Ocean Region (IOR) where the Navy is the Net Security Provider. The spending will beef up India's overall maritime security facing Pakistan and China. The Navy has got an increase of around 43 per cent in its capital allocation at Rs 47,590.99 Crore which includes building of 41 ships on order(listed later for ADU) and modernisation of platforms and completion of the shore base at Karwar (Project Seabird Part II) and a large submarine and naval task force base at Romboli South of Vishakhapatnam. The submarine base has deep water berthing facilities, and is being steered by Project ATV which looks after India's nuclear submarine building with DRDO and special budgets.
The Army's capital budget has been cut from the Rs 36,481 Crore it was initially allocated last year, as the Army had spent just only around half of its budgetary estimates in the last financial year. The Indian Army's capital budget has gone down by 12.2 per cent to Rs 32,102 Crore from Rs 36,481.90 Crore in the last fiscal, as it would seem after the Doklam and Ladakh incursions by PLA in 2017 and 2020 respectively the Army saw large expenses on filling up deficiencies and supply of 155mm guns, tanks and ammunition and has quickly beefed up infrastructure on the borders. Additional Vajra-K9 155mm guns from Kanwa Korea have been ordered on L&T Ltd. The credit must go to the Government and the Border Roads Organistation(BRO) for their alacrity to meet the PLA. Hence the total capital outlay for the Armed Forces of Rs1.52 lakh Crore has 12.82% increase from the capital budget of Rs 1.35 lakh Crore allocated last year and needs lauding.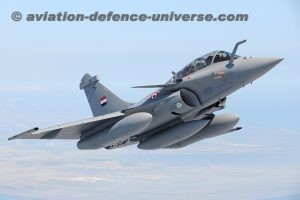 Last year the IAF used about 70 per cent of its funds. The Indian Air Force has still retained the largest share of the forces' capital budget at Rs 56,851.55 Crore–an increase of around 4.5% from last year for payment of Rafales, SU-30MKI, MiG-29 and Mirage upgrades and LCAs on order and imports.
The revenue budget allocation of pay and allowances and running of the Armed Forces is Rs 2.33Lac Crore—a hike of 9.89 per cent from the previous financial year. The total budget of Rs 5.25Lac Crore includes Rs 1.19Lac Crore for defence pensions which sees an increase of three per cent from the previous fiscal of Rs 1.13Lac Crore. The defence budget for the DRDO has a 5.3% rise at Rs 11,981.81 Crore—up from Rs 11,375 Crore.
The government's push for indigenisation is also evident in the budget allocated for the newly created seven defence public sector undertakings (PSUs) from the erstwhile Ordnance Factory Board. The defence budget has set aside a total of Rs 3,810 Crore for these seven new DPSUs—of which Rs 2,500 Crore is for emergency authorisation and Rs 1,130 Crore is to handhold them in the initial years. The Ministry of Defence(MOD) gets at Rs 20,100 Crore. Hence in a snapshot the Capital budget of Rs 1.13Lac Crore, the Revenue budget of Rs Rs 2.33Lac Crore and Pensions of Rs 1.13Lac Crore and other allocations to MOD, DRDO and the new Ordnance Corporations add up to make Rs 5.25Lac Crore from figures released and estimates will have detailed breakdowns.
On revenue expenditure Army accounts for almost 61%, largely due to the manpower pay and allowances of the Army while Navy and Air Force account for around 40%. Long term measures such as lateral absorption or increasing retirement ages and pensions in some cases, were contemplated by CDS late Gen Bipin Rawat which have yet to see traction, though reduction of Army manpower while ensuring operational needs is on the anvil. The Navy and Air Force fared much better with their revenue budgets pegged at around 40% of the whole.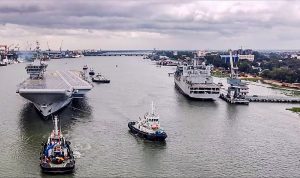 The budget has a push for maximising purchase of indigenous military equipment with Atamnirbharta with strict non-deviation norms, which has resulted in the Armed Forces spending 64% of their capital outlay for RE 2021-22 on indigenous purchases and a target of around 68% has been set for this year.
The Army, spent around 72% capital funds on indigenous purchases, but its utilisation of funds was proportionately less efficient compared to the Air Force and the Navy. Among them, the Navy's indigenous ledger stood at about 65.9%, while the Air Force was the lowest at 59.2%. There are some imports like modern fighters like SU-30MKI and Rafales, aero-engines and powerful weapon systems which are essential for the Air Force and even the LCA still has 47% import content. Navy imports ships engines and some weapon and radar systems for platforms it builds in India and is a saving grace.
Defence Manufacturers battery manufacturers and MSMEs manufacturing defence equipment look to benefit from the budget as it earmarks 68% of the industrial Capex for local companies in the annual budget. The gainers could include Larsen & Toubro Ltd, Bharat Forge Ltd, and Paras Defence and Space Technologies Ltd. The drone start ups like Zeus Numerix, New Space India Ltd, and BotLab Dynamics that flew 1000 drones for the Beating the Retreat on 29th January over Rajpath could gain.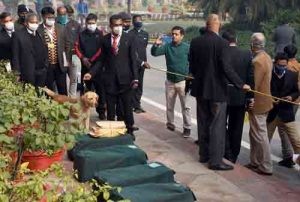 Finance Minister said defence research and development will be opened up for the private industry, start-ups and academia. And 25 per cent of the defence R&D budget is earmarked for the purpose. Under this budget, the private industry will be encouraged to take up the design and development of military platforms and equipment in collaboration with the DRDO and other organisations through a special purpose vehicle (SPV) model. The budget also announced the setting up of an independent nodal umbrella body for meeting wide-ranging testing and certification requirements. She said the government is committed to reducing imports and promoting Atmanirbharta or self-reliance in equipment for the Armed Forces.
In conclusion the Government has realised geography is an irreducible reality for India and it should have to be taken into account to shape India's National Security Strategy(NSS). China has a large Navy but China is weak in the IOR maritime domain with choke points where the Indian Navy is strong. On the land borders of India, China has the geographical advantage and this year's Defence budget has generally been balanced for that.
(The author Cmde Ranjit B Rai(Retd.) is a defence expert and author of WARRING NUCLEAR NATIONS-INDIA AND PAKISTAN (ISBN 978-93-5158-638-0). The views in the article are solely the author's. He can be contacted at [email protected])